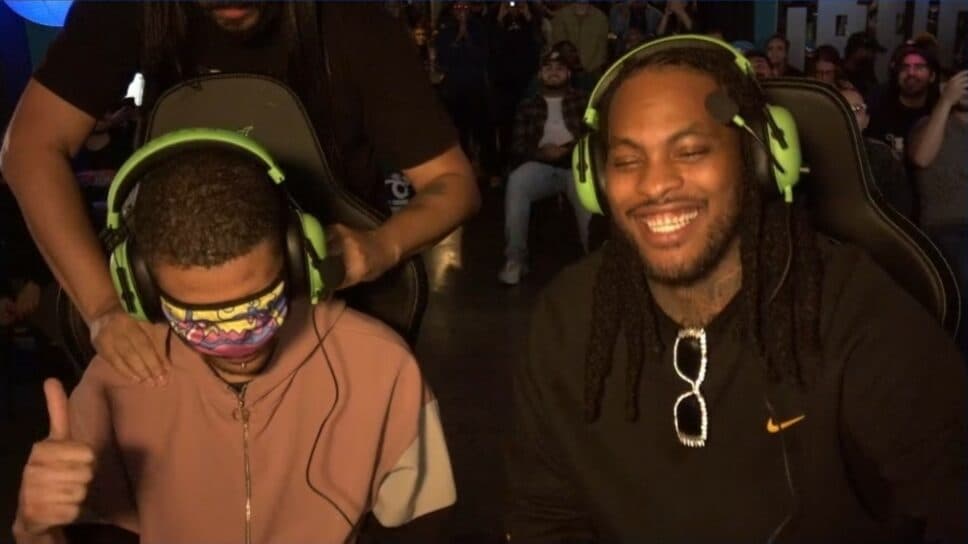 SonicFox bests Waka Flocka Flame in MK1 exhibition..while blindfolded
SonicFox went hard in the paint.
Mortal Kombat 1 is off to a roaring start following a $10K showdown between six-time Evolution (EVO) Champion SonicFox and rapper Waka Flocka Flame. It all went down last night, as the two brought an 11-month dispute to an unsurprising conclusion. The first-to-seven spectacle even involved blindfolding at one point, making it a must-watch for fighting game fans. 
Here's what happened in the SonicFox versus Waka Flocka Flame exhibition match.
SonicFox effortlessly defeats Waka Flocka Flame for $10K
Few expected Waka Flocka Flame to cause much trouble for one of the best fighting game players ever. SonicFox has gained a reputation for learning games quickly, and it's worked well for him with Mortal Kombat 1. 
Using the Kenshi/Frost combination and mixing in Mileena/Sektor, SonicFox made it look easy against Waka Flocka Flame's Baraka/Kung Lao and Scorpion/Stryker. The match did not favor Waka Flocka Flame at any point, despite the banter leading into the showdown. 
SonicFox used their bag of tricks to counter the rapper, who mightily struggled. At one point, a tournament operator inspected both competitors' controllers to ensure it was an even fight.
The blindfold game
After going up 6-0 against Waka Flocka Flame, SonicFox was given a blindfold to make the match fair. Even so, SonicFox channeled their inner Kenshi, landing brutal combos and ultimately winning the fight.
Although Waka Flocka did manage to win a round in the blindfold game, that was the rapper's only highlight. SonicFox cashed a $10K payday while showcasing their capabilities in Mortal Kombat 1. 
Many expect SonicFox to dominate the tournament scene as they typically do in Netherrealm Studios games. While this may not have been the most genuine display of skill, SonicFox looks to be in top form. 
You can relive the entire replay of the $10K exhibition on Twitch.