Mortal Kombat 1 DLC leaks include Ghostface, Jade, and more
These MK1 leaks are insane, and there is sufficient evidence to back them.
Mortal Kombat 1 has officially launched worldwide. As players enter the reimagined universe, leakers remain hard at work uncovering more planned content. Fans already know what to expect from Kombat Pack 1, but recent Mortal Kombat 1 DLC leaks have hinted at some potential characters.
Beware, as spoilers may lie ahead, so proceed with caution if you would rather not see these theories.
Mortal Kombat 1 DLC leaks include Ghostface, T-1000, and Conan
The Mortal Kombat universe is no stranger to guest characters. Homelander, Omni-Man, and Peacemaker have all been confirmed for Kombat Pack 1, so how about more?
According to data uncovered by X user thethiny, in-game dialogue indicates that Ghostface of the horror series "Scream" and the T-1000 from Terminator 2: Judgment Day could be included as future Mortal Kombat 1 DLC.
Based on the information provided, the slasher could be another horror icon, but the leaker specifically named Ghostface in the series of posts.
The T-1000 is also unclear, but Peacemaker states that this character "looks like his dad." Robert Patrick, who portrayed the T-1000 in Terminator 2, also famously portrayed Peacemaker's father in the HBO show.
Conan The Barbarian or He-Man are also possible, according to the Mortal Kombat 1 DLC leaks. This theory has the least merit, as the leaker indicates the character could be Kotal Kahn.
Noob Saibot, Jade, Cyrax, Cassie Cage, and more may appear as DLC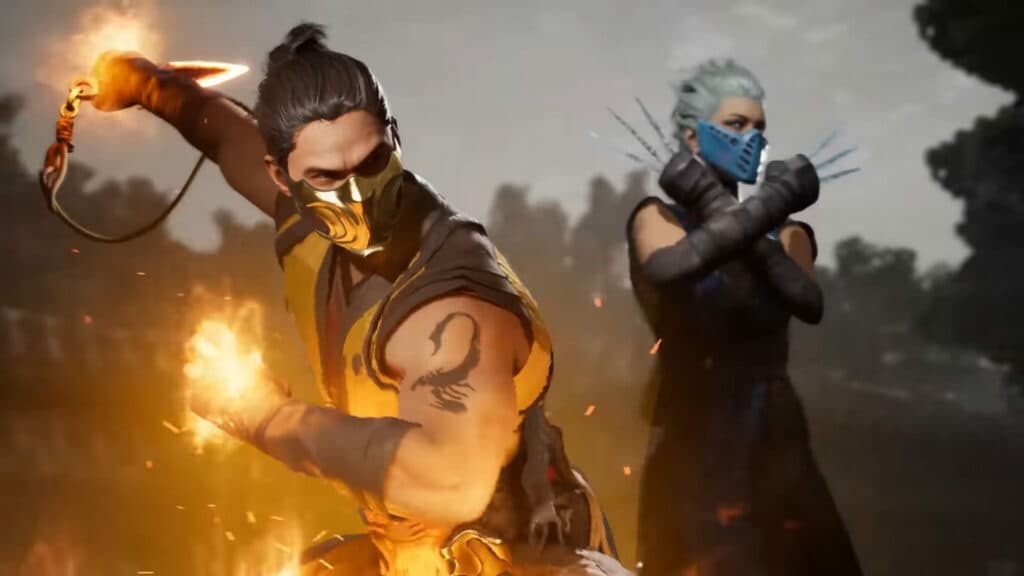 (Image via Warner Bros. Games)
With the guest characters covered, the extensive leak points toward the return of some series favorites. The fighters include Noob Saibot, Jade, Cyrax, Cassie Cage, Sareena, Frost, and Kung Jin.
Cyrax, Sareena, and Frost are currently Kameo characters in Mortal Kombat 1, so this leak could mean these three will be fully playable. Noob Saibot, Jade, and Cassie Cage are all fan favorites that would further expand an otherwise impressive roster.
Thethiny further theorized that the following characters could become Kameos:
Li Mei
Liu Kang
Quan Chi
Shinnok
Kintaro
These may hold given the validity of the pre-release Kombat Pack 1 leaks. Ultimately, we must see what Netherrealm Studios has in store for Mortal Kombat 1.
Stay tuned to esports.gg for more gaming and esports news!