Would you spend your hard-earned money on this DLC?
Mortal Kombat 1 launched one month ago, and many fans believe it was an incomplete game from the get-go. Countless bugs, no cross-platform play, and horrendous Nintendo Switch graphics were just a few complaints. While NetherRealm Studios (NRS) addressed many of those concerns, a $12 Mortal Kombat pumpkin Fatality downloadable content (DLC) sent players over the edge. 
Paid Mortal Kombat 1 Halloween Fatality causes a frenzy
Mortal Kombat 1 loyalists had high hopes for the October 24 patch. Most adjustments were welcomed, but the Halloween-themed pumpkin Fatality shown in the video above was not one of them. Players who loaded into the Premium store following the patch witnessed the concerning DLC finishing move that carried a less-than-ideal price tag. 
Why is this such an issue?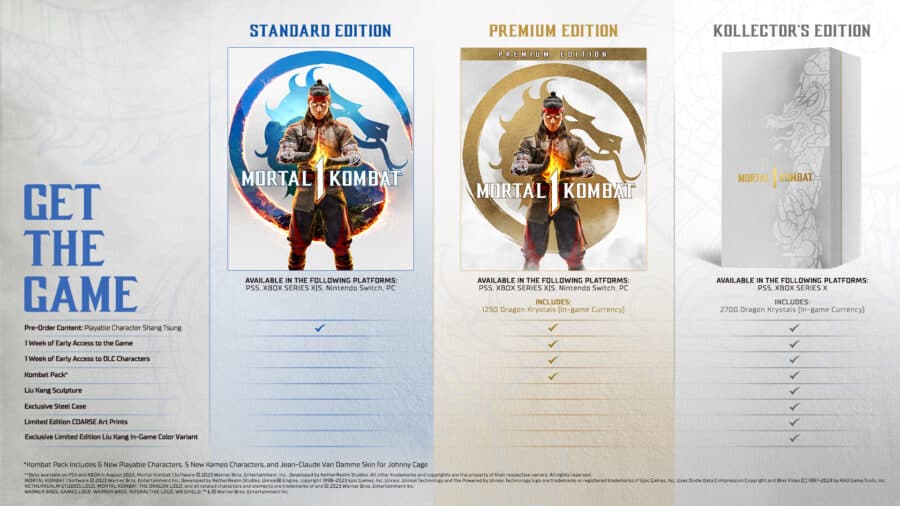 Mortal Kombat 1 editions
DLC has become an unfortunate circumstance of modern-day gaming. The belief is that studios release incomplete products for the retail price and then tack on paid content months or years into the game's lifecycle. 
This issue has not affected the Mortal Kombat series until Mortal Kombat 1. MK1 launched with three editions: Standard, Premium, and Kollectors. Considering the cost of Premium ($109.99) and Kollectors ($249.99), fans hoped their investment would cover a pumpkin Fatality, but that was not the case. 
Maximillian says no to the Mortal Kombat 1 pumpkin Fatality
Prominent fighting game content creator Maximilian is well-respected in the scene. His outspoken attitude resonates with those who would instead call developers out for poor decisions rather than purchase the DLC and praise it. Here's what Maximillian said in reaction to the Happy Halloween Fatality:
"I'm not buying this new thing [Halloween Fatality], though. I ain't buying this new thing. This one is pretty egregious, man—the Happy Halloween Fatality. That's a $12 Fatality for a spooky pumpkin, and they kick your head off, and yada yada yada."
Maximilian comments on the Mortal Kombat 1 pumpkin Fatality
Maximilian expanded on his thoughts, stating that Warner Brothers justifies releasing less content at launch and price-gouging the DLC after the fact. After all, this is a business, and they want to make money. 
The content creator hopes something will change and that Mortal Kombat 1 "hits its stride" from a balancing perspective. Although the game is fun, he refuses to purchase the $12 Halloween Fatality.