Street Fighter Duel codes and how to redeem them (April 2023)
Need some extra gems? Use these Street Fighter Duel codes and get back in the game.
Looking to add a bit more spice to your Street Fighter Duel account? Need a pick-me-up after spending 10,000 gems just to get Decapre over and again? Have no fear, we're here to give you a nice surprise that should keep you fighting in the streets long enough to beat that next Shadaloo City level. We have the Street Fighter Duel codes for April 2023 down below.
Don't know how to redeem a SFD code? Hang around underneath and we'll step you through the process.
Street Fighter Duel codes: April 2023
Here are the codes for both the US (Crunchyroll Games published) and worldwide versions of the game. If one code doesn't work, try a code from the other version.
MonHunSFD - 500 Gems
Time2FRYYY - 300 Gems
AnimeAwards2023 - 500 Gems
SFDTweets - 300 Gems
SFDiscord - 300 Gems
SFDLaunch - 300 Gems
SFD1987 
SFDTop1 
SFD6667
A PLUS JAPAN codes
SFD77777 - 300 Gems
SFD88888 - 300 Gems
SFDMonHun - 500 Gems
STPatrickSFD - 300 Gems
IGNAwards2023 - 500 Gems
SFDTop1 - 800 Gems
SFDiscord - 300 Gems
How do I redeem Street Fighter Duel codes?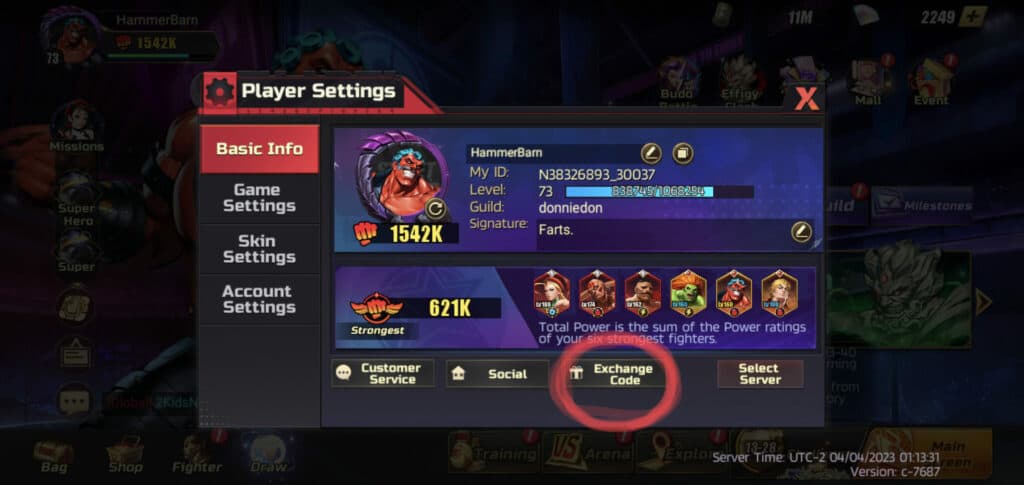 Turning in Street Fighter Duel Exchange Codes is easy.
Click your profile icon in the top left hand corner.
In the Basic Info screen look for "Exchange Code" button at the bottom of the screen.
Type in the code, hit confirm, get gems. Boom. Done. Now, get out there and punch some Guild Effigies!
Keep watch on esports.gg for esports news and mobile gaming info.