The time for Mortal Kombat on mobile draws near.
Mortal Kombat Onslaught is a mobile game that involves building teams of fighters to take on wave after wave of enemies. Read on for the Mortal Kombat Onslaught countdown and release date.
Mortal Kombat Onslaught countdown
Here is the countdown to the release date. Mortal Kombat Onslaught launches globally on Oct. 17. To get notified of the moment it's available to download, make sure to pre-register for it. The game features a mobile-exclusive story mode, over 50 iconic Mortal Kombat fighters, as well as unique skills and special attacks. It also lets players duke it out against others around the world for rewards.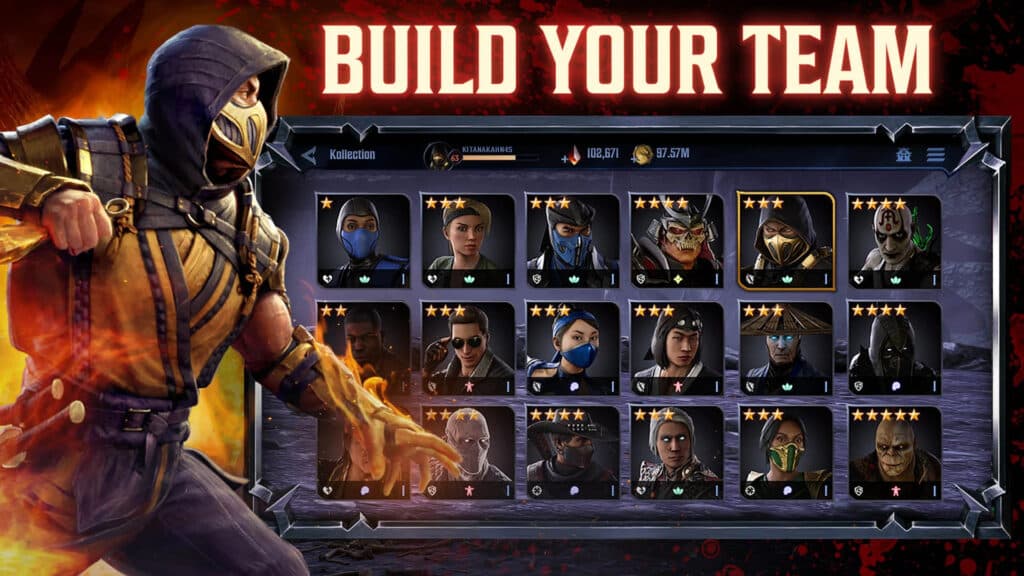 Players can build a team in Mortal Kombat Onslaught (Image via Warner Bros. Games)
Mortal Kombat Onslaught release date
Prior to the mobile game's launch date of Oct. 17, interested players can pre-register for it on Google Play or the App Store. There are some rewards for doing this as well, including 1,500 Fighter XP, 20 Skull Orbs, 325,000 Koins, 200 Krystals, and 20 Master Orbs.
Mortal Kombat Onslaught download
Mortal Kombat Onslaught pre-registration rewards
1,500 Fighter XP = Sign-up reward
20 Skull Orbs = 400,000
325,000 Koins = 600,000
200 Krystals = 800,000
20 Master Orbs = 1,000,000
Pre-registration rewards (Image via Warner Bros. Games)
In terms of what to else expect in the game, here's the list of features noted on the official website:
Massive RPG battles
Mobile-exclusive story
Over 50 iconic fighters
Team combat
Competitive play
Below are some screenshots of the game: