Despite only being a year old in the mobile gaming space, Genshin Impact has an incredible record of consumer spending.
Genshin Impact is currently one of the biggest open-world RPG games out there and it is growing stronger. The game is only over a year old and it is already smashing records, becoming a giant in the world of gaming. Despite being developed by a small Chinese studio, miHoYo, Genshin Impact sees a large growth in consumer spending, recently overtaking Pokemon GO's record. It also currently stands above mobile juggernauts such as Candy Crush Saga, ROBLOX, and PUBG Mobile.
In a report by data.ai, Genshin Impact sees the largest consumer spend in Q1 of 2022 with over $530 million USD spent across iOS and Google Play. That kind of a high number was last seen by Pokemon GO which was incredibly viral and reached its peak in the Q3 of 2016.
The impressive number of consumer spending did not come from a small pool of players. In the last 30 days, Genshin Impact saw 60 million average monthly players across the world, which is above many other global titles. The visually aesthetic game entices players with in-game cosmetics and virtual rewards, which also keeps the microtransactions rolling. From its launch in September 2020 until today, Genshin Impact has accumulated an estimated amount of $2.7 billion from only consumer spending.
Why is Genshin Impact's consumer spending so high?
The anime-style video game is incredibly successful in drawing players to spend money on its virtual products. What makes it so much more addicting is Genshin Impact's gacha mechanic. Now, what is a gacha mechanic? To put it simply, it's when a game implements an incentive for users to spend in-game currency or real money to receive a random virtual item.
miHoYo decorates the free-to-play game with a plethora of characters, gears, and rewards. With every patch or version update, Genshin Impact brings a luscious event that includes attractive random packs of new characters or weapons. Due to Genshin's visually pleasing graphics and its various range of collectible characters, there is no question about its incredible consumer spending.
Genshin Impact dominates the mobile gaming space
Genshin Impact is available across multiple platforms including PC, Android, iOS, and Playstation. This makes Genshin even more accessible to the global market. Even more in the regions with a prominent mobile player base.
Contrary to popular beliefs, the mobile gaming market is larger than both PC and consoles combined. This makes Genshin Impact's presence and dedicated fanbase to be even more impressive. In 2021, Twitter revealed a list of the most popular games on the social media platform. Genshin Impact stands tall at number 1 on the list, above global giants such as Apex Legends and Animal Crossing.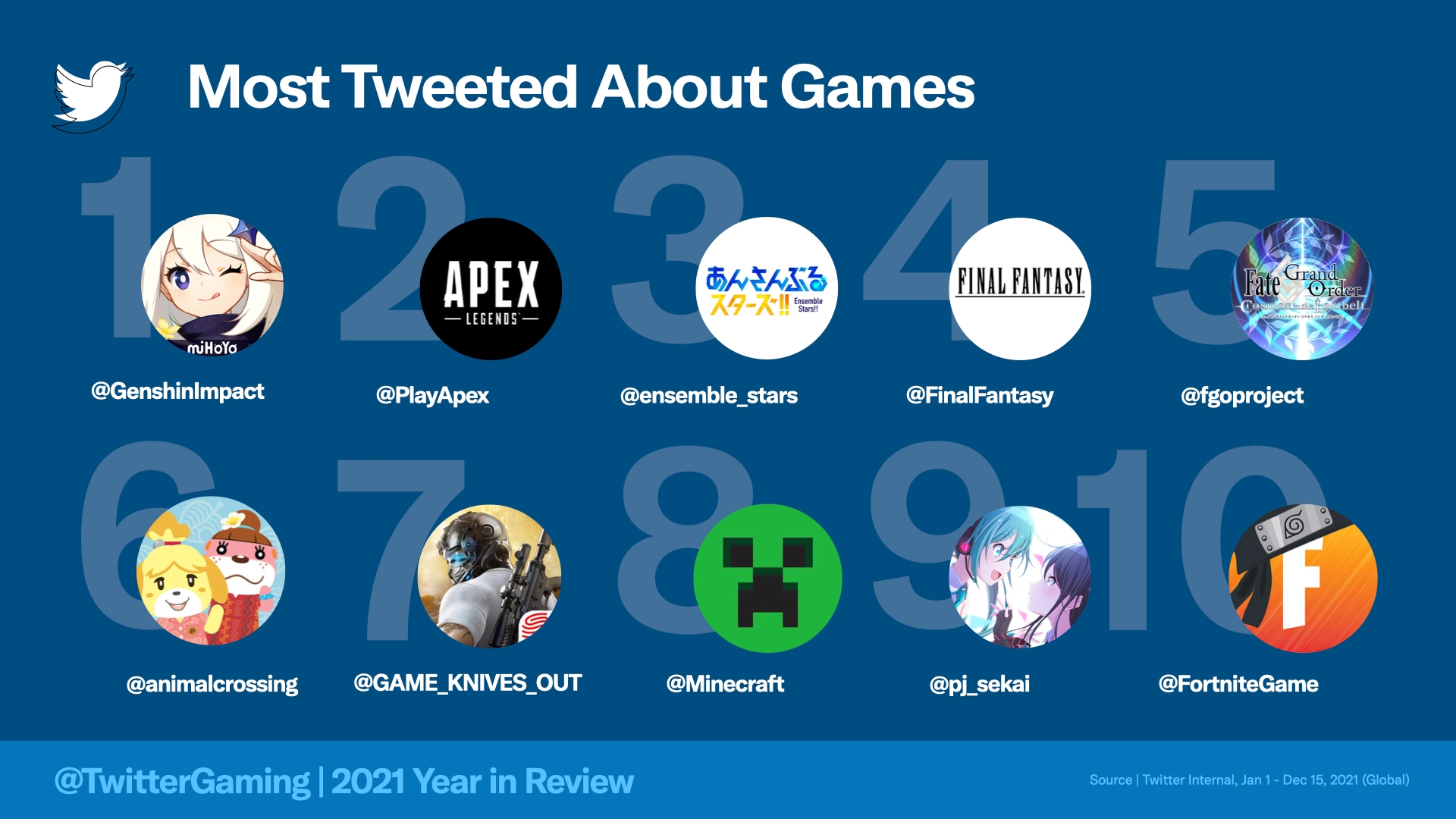 The Chinese video game is only getting started. Genshin Impact consistently releases updates and patches, accompanied by teasers and demos on its official YouTube channel. There is so much to explore in this open-world RPG and we are excited to see its powerful growth.
Stay tuned to Esports.gg for more mobile news and updates!