FFSI champions eArena discuss Finals comeback, FFWS ambitions
The FFSI 2023 champions, eArena sat down with Esports.gg to discuss the team's comeback in the finals and much more.
The Free Fire SEA Invitational (FFSI) 2023 has wrapped up with the Thai squad of eArena emerging as the champions. A relatively unknown team in 2023, the squad has been on a huge upward trajectory this season by becoming the Thailand champions and also reigning supreme at the FFSI 2023.
The team didn't have the most exciting start to the competition. eArena could only manage a fifth-place finish in the group stage after a terrible day one. But, the team slowly regained their composure to qualify for the Finals and go on to lift the trophy.
So how did the team make it happen? Esports.gg sat with the team and coach to find out. The team is comprised of the following:
Kasemkan "JARVIS" Pongam: Coach
Pongsatorn "PROTETAE" Waree: Team Captain
Sarunyaput "SHUTUP" Kruayot
Rachata "LIMIT" Wanaphurksasilp
Tanarat "ORGUS" Yanin
FFSI eArena in 2023
eArena have been absolutely dominating in 2023, while last year wasn't such a great season for the team. What changed?
JARVIS: We ramped up our practice sessions and paid special focus on analyzing and improving from our past mistakes. This helped us undergo personal transformations to showcase our best in 2023.
SHUTUP: We've always set our sights on success, and we put in many hours of training for the competition. I think hard work coupled with supportive teammates who understand one another enabled us to perform well.
As the champions of FFSI, who do you view as your biggest rivals in the international and national scene?
PROTETAE: We believe that every team is strong and deserving of reaching this competition as a regional representative. The teams that have been on our radar are our fellow Thai teams such as Evos Phoenix and Magic Esports who have consistently delivered strong performances.
Coming into the FFSI, what were your expectations for the tournament? How did it feel to finally come out on top?
LIMIT: We had high expectations to become champions, and I believe I speak for us all when I say we are so proud of our win and to see results aligning with our expectations.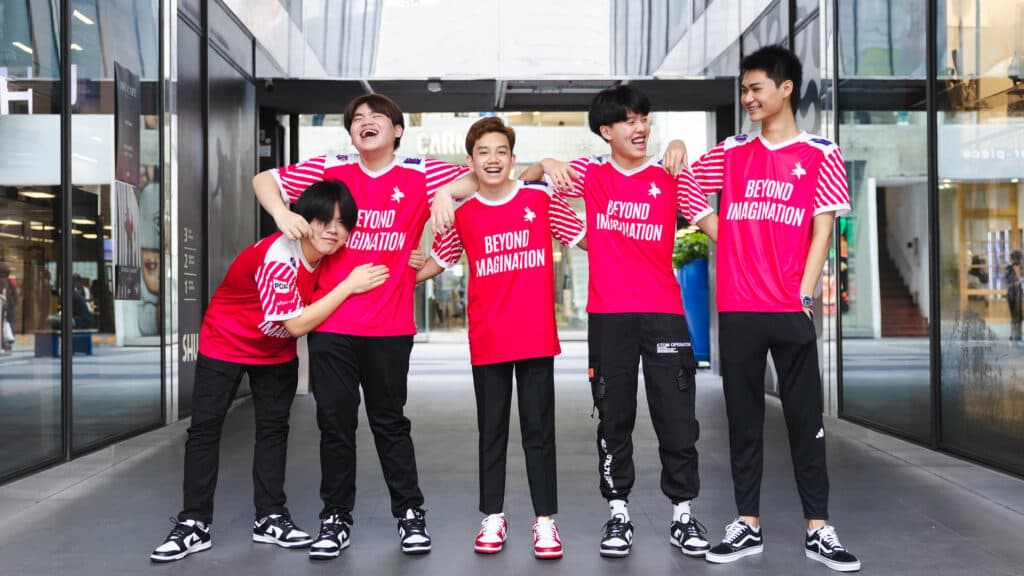 eArena placed 5th in the group stage but turned the tables in the Finals. What was the team's mentality, and how did you manage that change?
SHUTUP: When we made it past the group stage, our team got together and decided "Hey, we have to win this championship! This could really change our lives!" We then continued to train harder throughout the rest of the tournament, fueled by the wins that had brought us to that point. Each of us was really motivated to bring home the championship title.
The FFSI Finals Day 1 and Day 2 were dominated by eArena. But, on the third day, you seemed to have a few bad games, almost losing your lead. What had happened?
JARVIS: Every team is aware that being in the lead puts additional pressure on the team. It creates a situation where we are under constant attention because of our higher scores. The pressure that comes with holding the leader position definitely impacted our team in the first two days, but we were able to regain our composure and take back the lead.
The team's future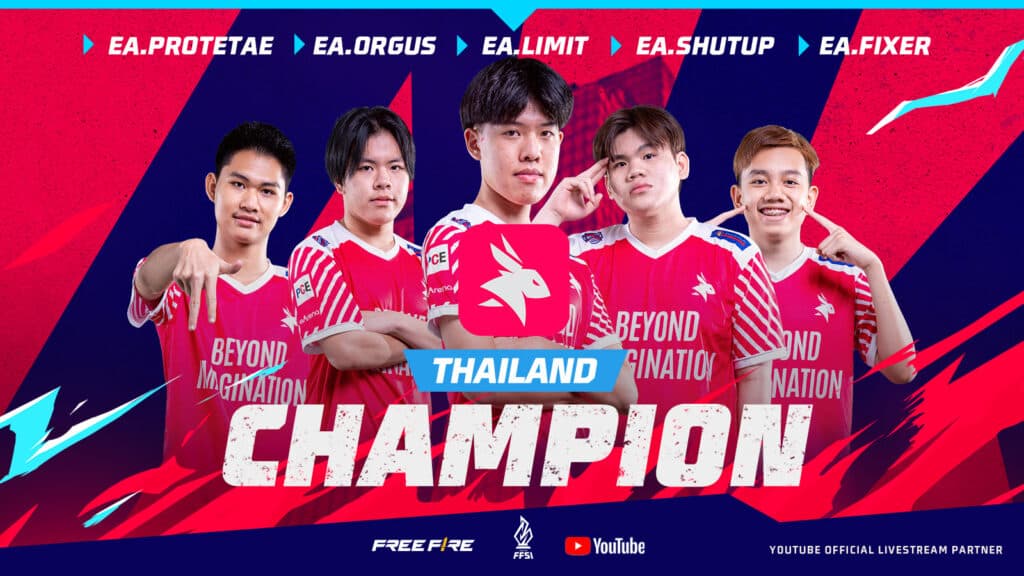 What motivated you to start playing Free Fire esports? Any advice to new players?
ORGUS: I just love Free Fire as a whole, and I enjoy playing it for the thrilling and challenging experience. Competing and winning the prize money is a bonus, and I feel very lucky that I get to play the game professionally.
SHUTUP: I have been playing games since young, and it was my friends who introduced me to the competitive scene. We made a pact to participate in the Free Fire Pro League together, and as they say, the rest is history.
PROTETAE: My advice to new players or those looking to make a career out of it is to just go out there and do it. Set your mind to it, work hard, and believe that one day it will be your day.
What is next for eArena? How are you approaching the next season, and what are your expectations from the FFWS later this year?
LIMIT: I aspire to win championships in every tournament, compete in the Free Fire World Series (FFWS) and become the champion of FFWS. It is the ultimate dream that every Free Fire player pursues and eagerly awaits. I think it represents the pinnacle of achievement.