Apex Legends Mobile is being shut down in a few weeks, but this might not be the end of the road for the game on the handheld platform.
Electronic Arts shocked the mobile gaming community earlier this week when it announced that Apex Legends Mobile was shutting down. The game was once touted as the next big thing for the handheld platform. But, just under a year of its release, EA has decided to take it offline.
While this is saddening news for the community, this might not be the end of the road for Apex Legends Mobile. EA has hinted that the game could come back in the future – with some changes, though.
Apex Legend Mobile could make a comeback in the future
EA also released its Q3 FY23 Quarterly Results earlier in the week. In the statements for the results, EA CEO, Andrew Wilson spoke about the shutdown of Apex Legends Mobile.
He said that the game was being discontinued because it failed to "meet the expectations of our players." Wilson added that even after months of "working with our development partner," they have made the mutual decision to take the game offline.
It's to be noted that Apex Legends Mobile has been developed in partnership with Tencent's Lightspeed & Quantum Studios. This is the same studio behind the hit battle royale title, PUBG Mobile.
Wilson also added that they "learnt a great deal" from the game. Lastly, he said that EA had plans to " reimagine a connected Apex mobile experience" in the future.
We've learned a great deal and have plans to reimagine a connected Apex mobile experience in the future.
It's unclear what he means by a "connected Apex Legends mobile experience" but the statement is great news for fans who were disheartened by the announcement.
Perhaps, EA wants to work on a version of the game that is more connected to the console and PC versions. While cross-platform play would be a long shot given the complexity of Apex, a game that has better connectivity features between platforms could be in the plans. An example of this is Warzone Mobile which has cross-progression with PC and console.
What's next for the game?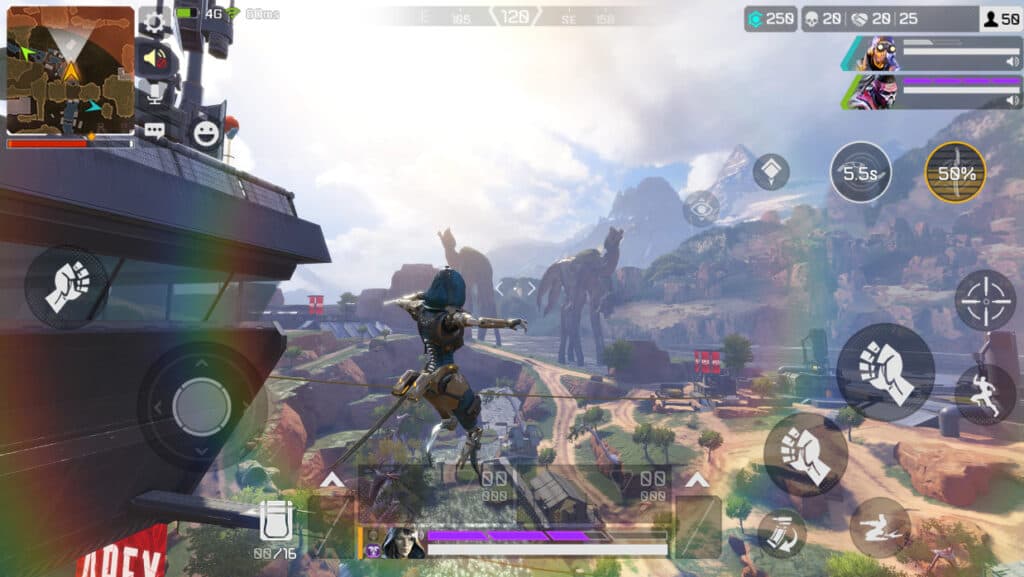 Currently, EA has stopped all in-game transactions. However, you can continue playing Apex Legends Mobile until May 1, 2023, at 4 pm PDT.
The developer has also said that no refunds will be provided to players who put their money into the game. It's definitely a disappointing end for a title that once showed a lot of potential.
While EA has blamed the shutdown of the game on "not meeting players' expectations," it's likely that there were other factors at play. The company failed to meet its quarterly revenue estimates, which led to a fall in its stock price.