Nike's logo was covered up during LPL matches after the brand raised concerns over reports of forced labor in China.
The League of Legends Pro League (LPL) is blocking the Nike logo on players' jerseys, replacing it with an LPL word patch. This comes one day after Nike commented on allegations they are using textiles from the Uyghur Muslim camps in China.
Nike shows concern over reports of forced labor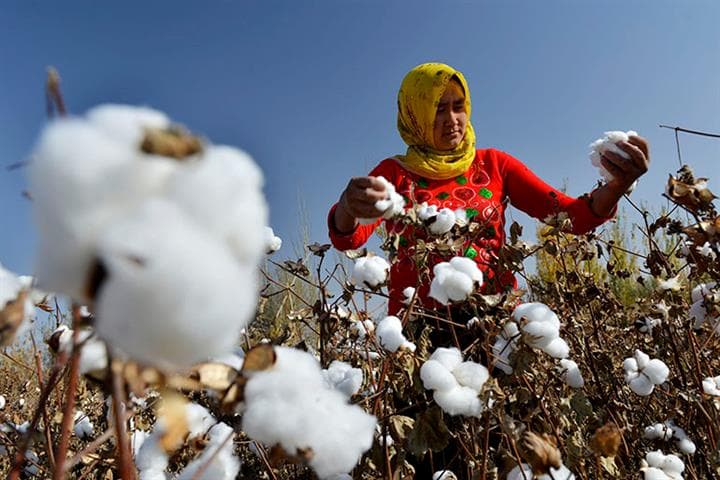 There are concerns over forced labor in Chinese cotton fields which might be part of supply chains for Multinational companies. Image Credit:
YicaiGlobal
.
Nike released an official statement confirming that it does not source products from Xinjiang. The company said it was concerned over reports of coercive labor from the region.
Nike is committed to ethical and responsible manufacturing and we uphold international labor standards. We are concerned about reports of forced labor in, and connected to, the Xinjiang Uyghur Autonomous Region (XUAR). Nike does not source products from the XUAR. We have confirmed with our contract suppliers that they are not using textiles or spun yarn from the region.
Nike is one of the many global brands that have begun to look into their supply chains. Activists have been calling for MNCs to verify their supply chains and ensure it does not fund forced labor.
The Uyghur Forced Labor Prevention Act passed in Congress and aims to bring substantive changes to U.S. policy on XUAR. The act would ensure that American entities are not funding forced labor amongst ethnic minorities.
Global brands face Chinese backlash
A March 2021 report by the Jamestown foundation highlights issues of coercive labor and forced displacement in Xinjiang. Ethnic minority Muslims in western China, Uyghurs, were being coerced into work sites in cotton fields and factories. These workplaces might form part of the global supply chain for multinational companies.
Multinational companies such as Nike, Adidas and H&M spoke up about the human rights issues in the Xinjiang region. The companies have been on the receiving end of Chinese influencers and companies anger. Chinese e-commerce websites removed H&M products after the company said it was 'deeply concerned about reports of forced labor. Popular Chinese actors have cut ties with Adidas. Chinese social media users have posted images of them burning Nike Air Jordans and Air Force 1s in protest. Nike saw a decline of 5.1% in its share value after boycott calls in China.
The Nike Swoosh covered up on player jerseys
Two LPL Spring Split Week 10 matches saw players jerseys and shoes featuring LPL wording covering the Nike logo. The Nike Logo was not visible during matches between LGD Gaming and Invictus Gaming. The match between LNG Esports and Rogue Warriors also did not feature the Nike logo.
It seems that this move is a preemptive move by TJ Esports to maneuver through this controversial topic. TJ esports owns and operates the League of Legends Pro league. For now, the LPL has not announced any changes to Nike's sponsorship.