LEC Summer 2023: All off-season roster changes
Confused by all the changing rosters and jerseys for LEC summer? We're got you covered!
With LEC's Summer kick-off just around the corner, we are taking a quick look over all the roster changes from the off-season. So, just in case you thought your eyes were deceiving you when you saw your favorite player in new jersey - don't worry, we're going through it all. Here's all the off-season roster changes between the LEC Spring and Summer 2023 splits:
Excel Esports off season roster changes– Peach joins Excel
Who is Peach?
The newest jungler to be added to the XL line-up for LEC Summer 2023 is Lee "Peach" Min-gyu. If you thought you recognized him, he has most recently been playing on Unicorns of Love academy sister team Unicorns of Love Sexy Edition. Prior to this, he also played for DRX; both on their challenger team as well as on the main roster back in 2021 and 2022. He went pro in 2020, with his most recent success being placing second at EM 2023 Spring Main Event; having gone 2-3 against Istanbul Wildcats.
Fnatic – Noah, Trymbi and Rekkles moving to support
Who is Noah?
Fnatic has signed a new ADC following Rekkles' role swap to support, Oh "Noah" Hyeon-taek is a former member of KT Challengers in Korea. He has most recently been playing on Zero Tenacity as an ADC and sub-player. With a recent pentakill on the hero in the Ultraliga, this is one ADC who we would ban Zeri against.
Who is Trymbi?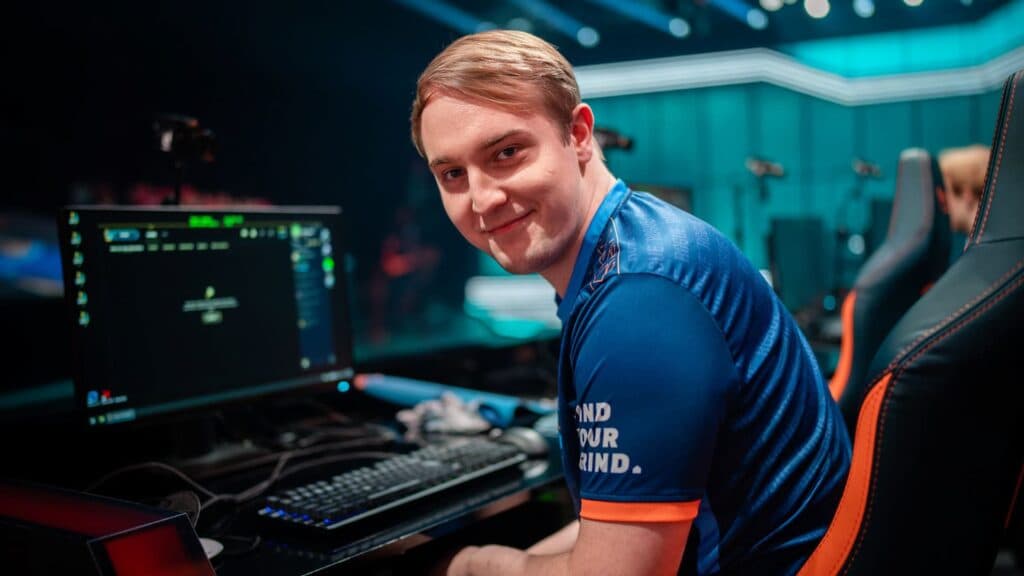 (Image via Michal Konkol)
What is an ADC without their support? With Noah's promotion to the LEC, he will be in capable hands with Adrian "Trymbi" Trybus. As a familiar face to the LEC, formerly of Rogue and KOI, and a career spanning back to 2017, Trymbi's arrival at Fnatic promises a strong foundation for the team in Summer 2023.
What about Rekkles?
No team-swap for the legendary ADC of Carl Martin Erik "Rekkles" Larsson, but a role swap instead. Rekkles announced a role swap on Twitter after Spring split, explaining his need for a new challenge and thus role-swapped to support. While it is not clear who will be the starting support for Summer 2023, we have included him on this list - just in case.
Team Heretics – Vetheo
Who is Vetheo?
Having taken a break for health reasons last split, Vincent "Vetheo" Berrié is back for LEC Summer. Ready to get back into things he has joined Team Heretics following three months active on Excel Esports. With his return to the LEC, comes the assurance of the mid-lane is in capable hands for Team Heretics who finished ninth in Spring.
Koi – Advienne
Who is Advienne?
Finally, Henk "Advienne" Reijenga also changed teams during the off-season. Moving across from Fnatic to KOI, he brings with him a wealth of experience and game knowledge spanning back to 2019. His arrival to KOI follows time on Excel Esports and an EM win as well as his time at Fnatic. Even if some may argue he has big shoes to fill, taking the spot over from Trymbi, Advienne is good compliment to KOI ADC, Comp.
---