LCS week 7 witnessed a record breaking performance from EG Impact, followed by C9 Fudge closely breaking the record on the same day. Tons of action, and important matchups to keep an eye on for week 8.
100 Thieves: Try and take us down
Rank: 1st
Record: 27-12
Rank Change: +-
100 Thieves started off the week with a loss to Dignitas, but later on went to win against Team Liquid and FlyQuest's highflying academy roster. The organization retained their number one spot on top of the LCS standings, and they have 100T Closer's insane jungling to thank for their victories.
Just to give an idea of how incredible he was, 100T Closer finished the game against FlyQuest with a 11/1/5 scoreline on Olaf. At that point, barely anyone could stop him. They face off against Cloud9, Counter Logic Gaming, and Immortals for week 8. Cloud9 would definitely be a spectacle you don't want to miss.
TSM FTX: Won't let the title go
Rank: 2nd
Record: 26-13
Rank Change: +-
TSM FTX are doing everything to stay on 100 Thieves' tail. In fact, if they hadn't lost their game against FlyQuest, they would have been tied for 1st with 100 Thieves. People are sleeping on TSM FTX with Bjergsen at the coaching helm. We have seen an improvement in their performances gradually over the course of the split, and now it is crunch time.
Week 8 pits TSM FTX against Evil Geniuses, Golden Guardians, and Cloud9. The Evil Geniuses and Cloud9 matches can't be lost if they wish to keep the title chase going, especially if Cloud9 takes away the victory against 100 Thieves before facing TSM.
Cloud9: Fudge loves record breaking performances
Rank: Tied 3rd
Record: 24-15
Rank Change: +-
After a disappointing loss to Immortals, whom they should have beat, Cloud9 finished week 7 on a 2-1 score. They won their games against Counter Logic Gaming and Golden Guardians comfortably. The Summer split has been nothing but turmoil for Cloud9 so far, but they are finally starting to rack up some victories to secure a high ranking in the playoffs spot and possible keep their title contending hopes alive.
Their week 8 sees them go up against both 100 Thieves and TSM FTX. Both are bound to be entertaining matches for a neutral LCS viewer, and even fans of both teams. We can't ignore C9 Fudge's incredible performance, and his constant improvement and carry potential is exponentially increasing.
Evil Geniuses: Darkhorse for the title
Rank: Tied 3rd
Record: 24-15
Rank Change: +-
Evil Geniuses have been in phenomenal form over the past few weeks and many would argue they are currently the best team in the league. With wins over big teams in the past few weeks, can anyone stop EG? Evil Geniuses went 2-1 last week and honestly should not have dropped a game to Golden Guardians. If they are to contend for the championship, they need to stop dropping games to teams they should be dispatching of easily.
This is a crucial week for Evil Geniuses with multiple top teams playing against each other. While their week nine schedule is extremely harder than week eight, this is the chance for EG to get some wins on the board while the teams around him are fighting each other.
Team Liquid: Still winless against top teams
Rank: 5th
Record: 23-16
Rank Change: -2 places
Team Liquid only managed to get a single win out of their three games, against Counter Logic Gaming. They lost against 100 Thieves and TSM FTX. However, their performance against TSM showed Team Liquid has all the tools to dominate a game, but lacks the final element to close out these important wins.
Their week 8 schedule puts Team Liquid in a position to muster up three important wins, but could personally see them drop a game. Team Liquid faces FlyQuest, Dignitas, and Golden Guardians. All three matches are winnable on paper, but Golden Guardians have been known lately for surprise wins against the top teams.
Dignitas
Rank: 6th
Record: 19-20
Rank Change: +-
Dignitas managed to steal a win from 100 Thieves in their opening game of week 7 in the LCS, but that was almost the only positive they can take away from the rest of the games. Dignitas lost against both Golden Guardians and Evil Geniuses, It seems the organization's jungle dependency didn't change since Dardoch's departure and Akaadian stepping in to fill the role.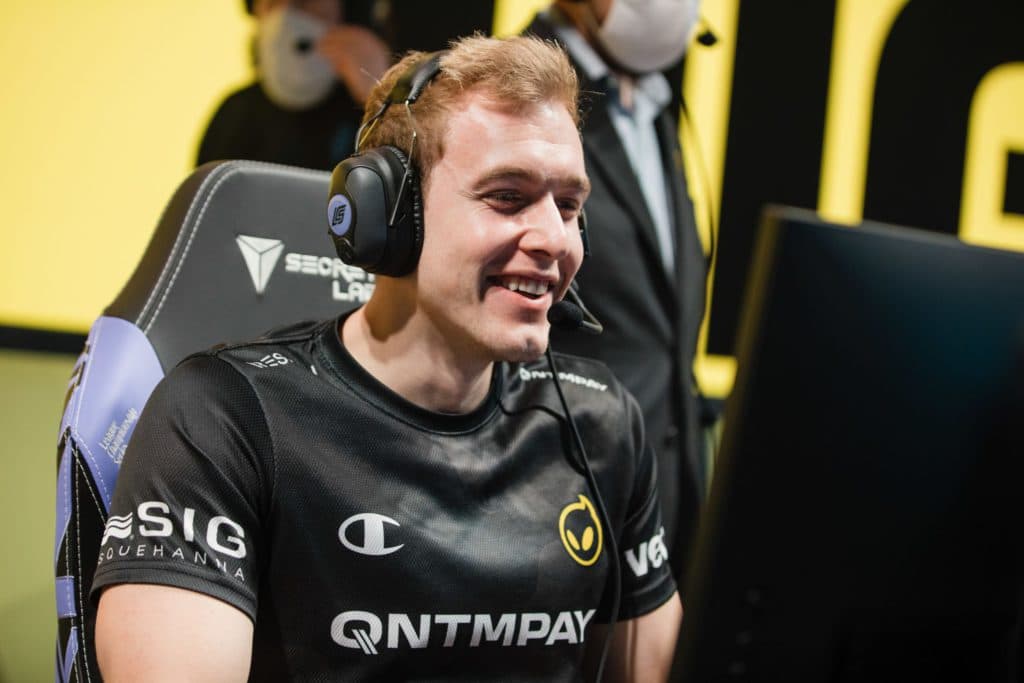 The roster is too dependent on the jungler to perform and enable the lanes, so they can get leads. Once the players go outside their lanes, they seem incredibly lost. Dignitas need to concentrate if they want to hold on to their playoff spot, and considering they have Team Liquid and FlyQuest on their schedule for week 8, it might be difficult to do so.
Immortals: Tough times ahead
Rank: 7th
Record: 17-22
Rank Change: +-
Immortals look to be all but confirmed for the playoffs, they sit four games ahead of the two teams that are battling it out for the eighth and final seed. IMT had a solid week despite the tough schedule, they took down Cloud9 and CLG while losing to TSM.
With the news that Immortals will be playing from home in week eight, it is unclear how they are going to react to the immediate changes. While the players are used to the remote environment, it is hard to deny the teams on stage will have a slight advantage.
FlyQuest: All or nothing
Rank: 8th
Record: 13-26
Rank Change: +-
In what was an extremely difficult schedule, FlyQuest, or FlyQuest Academy, came back down to earth this week with the LCS side going 1-2. As mentioned earlier this was an extremely difficult schedule. FLY started the week hot as they took down TSM. This victory was followed by two swift defeats to 100 Thieves and Evil Geniuses who are the two best teams in the league right now.
The race for the final seed is going to go down to the wire. Both FlyQuest and Golden Guardians are separated by one victory. While they will not be facing the two best teams in the league, FlyQuest will still have their work cut out for them. FLY takes on Cloud9 and Team Liquid in their opening two games, followed by a match against Dignitas.
Golden Guardians: Now or never to reach playoffs
Rank: 9th
Record: 12-27
Rank Change: +-
Golden Guardians despite the terrible start to the year are in with a chance of making the playoffs. As mentioned earlier, GGS sits only one game behind their opponents in FlyQuest and will have to perform well in the last two weeks. GGS had a great week as they went 2-1 which is impressive considering they faced EG and C9.
Next week is lined up perfectly for GGS to at the very least go 1-2. They start the week with a match against Counter Logic Gaming, the tenth placed team. This is followed up by two difficult matches in TSM and Team Liquid.
Counter Logic Gaming: Out of hope
Rank: 10th
Record: 10-29
Rank Change: +-
It looks like the end of the line for Counter Logic Gaming. The LCS side sits in last place and three wins off of eighth place FlyQuest. CLG would have to go near undefeated in the last two weeks if they are to qualify for the postseason. CLG is currently on a five-game losing streak and that is likely to extend this weekend.
While there is always the chance of an upset, CLG looks to be going 0-3 this weekend in the LCS. Firstly, they go up against the Golden Guardians who have been on fire since the introduction of Licorice. Then there will be trouble as CLG faces the two strongest teams in the league right now in Evil Geniuses and 100 Thieves.