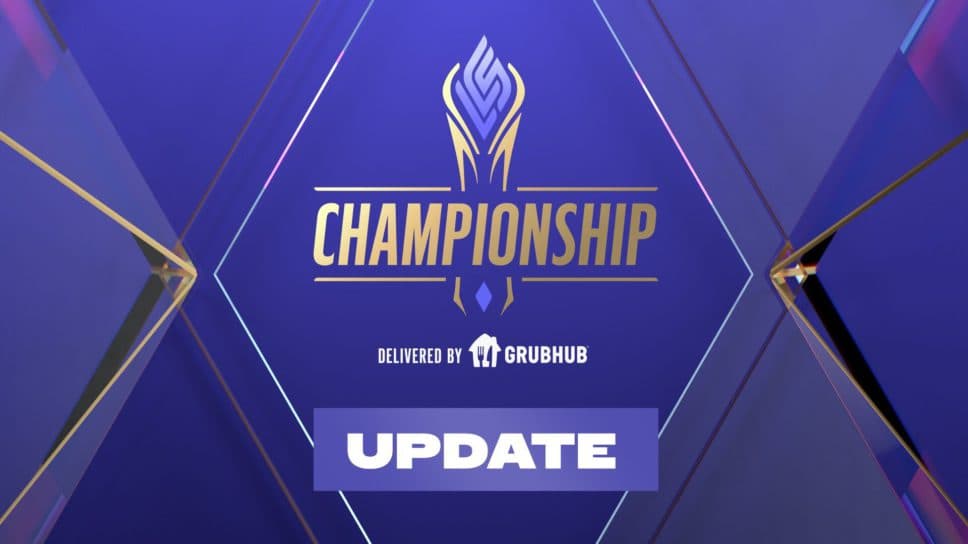 LCS cancels plans to hold playoff finals in Newark, New Jersey
The final three teams were set to battle it out across the United States. However, due to the rise of COVID cases, the LCS has cancelled those plans. All playoff matches will be held at the LCS Arena in Los Angeles.
Around a month ago, the LCS
announced
that they would have LAN finals, with fans in attendance. Furthermore, this wouldn't be in Los Angeles. The LCS "Championship", as they called it, would see the top 3 teams from playoffs fight for the title. The event was to be held at the Prudential Center in Newark, home of the National Hockey League's New Jersey Devils. Today, though, the LCS announced the cancellation of those plans, primarily due to an uptick in the COVID-19 pandemic.
Reasoning and Future Plans
In their
post
, the LCS details that they originally planned the playoffs event after seeing the USA's vaccine trajectory. However, that's hit a wall, while new variants pop up around the world and cases increase in the country.
"While we expect other shows and sporting events to press on through this period, the LCS does not need to take health and safety risks in order to produce its core competitive product." they said, in a clear show of how seriously they're taking the pandemic. "Pivoting all postseason operations to the LCS Arena in Los Angeles provides a safer environment for everyone, and helps ensure our Worlds representatives will be healthy for their trip to China."
Full refunds will be offered to all who bought tickets. The LCS also mentioned that the league travel to Newark in the future. "The Prudential Center remains a top-tier sporting venue, and it will play host to an LCS event in the future."
COVID continues to impact esports
This is not the first time the LCS, or any esport, has struggled with COVID. No fans
were allowed to attend LCS games
in the studio during the summer split. Some weeks had specific teams or even the whole league play online. CS:GO is only now coming off its first offline event in over a year, and VALORANT has had its year's schedule reorganized due to the pandemic.
Shawn "Germanicus" Heerema
A writer from Niagara, Canada, Shawn covers VALORANT, League of Legends, and PUBG. He previously wrote for THESPIKE.GG and is a journalism student at Ryerson University. He has also been accredited press for Worlds 2021 and VALORANT Champions.