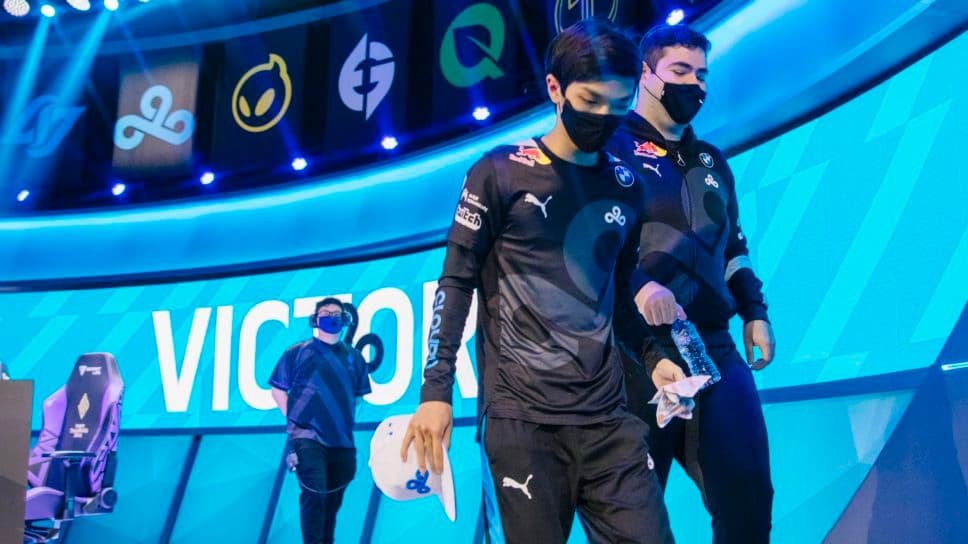 LCS Championship: Cloud9 end Evil Geniuses' year with 3-0 sweep
It was a great showing from Cloud9 as they took down Evil Geniuses 3-0 to keep their Worlds hopes alive. EG's year, once so promising, is over.
The LCS playoffs are full of hugely important matches, but this might be one of the top. Two of NA's best teams, Cloud9 and Evil Geniuses, fighting it out to keep their season alive. The winner has just one match between them and Worlds, while the loser is done for the year. While both had high hopes, it would be a 3-0 sweep for Cloud9.
Game 1: Early game highlight not enough for Evil Geniuses
To say EG started this series off well would be an understatement. Jeong "Impact" Eon-young turning around a top lane dive put Evil Geniuses firmly in the driver's seat. However, C9 answered with a few kills of their own, and would shut down engages from Dennis "Svenskeren" Johnsen to take several early fight wins.
In what would become a theme, EG's early leads couldn't stand up to C9's teamfighting prowess. Some nice macro secured them a Baron and it was relatively easy cleanup from there. At 37 minutes, C9 closed it out.
Game 2: Perkz' Leblanc leads the way for Cloud9
We saw a substitution for EG in Game 2, with Juan "Contractz" Garcia coming in for Svenskeren in the jungle. EG drafted a Morgana mid for Daniele "Jiizuke" di Mauro, while his counterpart Luka "Perkz" Perković would find himself on a very impactful Leblanc pick. Again, the early game went in Evil Geniuses' favour, finding good value in some early game scraps. But again, Cloud9 would begin to come back as soon as the clock hit 20 minutes. Perkz found tremendous value in the assassination power of Leblanc, threading the needle multiple times to take out Viego or Tristana.
Just like Game 1, C9 would slowly win fights and find picks, building their way back into the lead. By the late game, EG couldn't stand up to them, and Cloud9 closed it out even quicker than before.
Game 3: Skirmish-heavy match goes the way of C9
Evil Geniuses drafted around a Twisted Fate in the mid lane for game 3, while C9 matched with a Nocturne jungle. The match started out back-and-forth, with EG building CS leads but Robert "blaber" Huang and C9 finding kills. EG would eventually find a few picks and a fight around dragon to break things open. A few minutes later, though, Cloud9 would win a fight of their own, keeping the game close.
At 25 minutes, C9 easily picked off several overextended EG members to even up the gold. Then barely a minute later, yet another fight would go C9's way. The gold and objectives were now heavily skewing in their favour, and they took full advantage. They continually forced fights through their whole Baron buff, tearing EG apart. A four-man Gnar ultimate wasn't enough to save Evil Geniuses, as Cloud9 just got too far ahead.
What's next for each team?
For Evil Geniuses, it's plain and simple. Once a team that looked like the best in the LCS, their year is over. They had a great summer split, but ultimately couldn't get it done in playoffs. It's almost a certainty that we'll see some roster moves for them this offseason.
As for Cloud9, they're awaiting the result of TSM-Immortals tomorrow. They'll play the winner of that match on Sunday, with North America's last Worlds spot on the line.