T1 vs JDG is a grudge match dating back to MSI 2023, where the Chinese representatives eliminated T1 before securing victory.
It's nearly rematch time for T1 of the LCK and JD Gaming of the LPL on the Worlds 2023 stage.
For T1 Esports, the LCK representative and an organization synonymous with League of Legends thanks to their legendary mid laner, Lee 'Faker' Sang-hyeok, this is a do or die moment. Not only is this match the decider in who goes to the finals of Worlds 2023, it is also the first time T1 and JDG have met since MSI 2023 in London.
The last time these two teams faced, it was a BO5 on the London stage, JDG defeated T1 3-2. This was of course before JDG went on to win the tournament, and they are no doubt looking to repeat the feat with another tournament win, this time at Worlds 2023.
Is history going to repeat itself?
This time around, T1 and JDG are facing on home soil for T1 in their home of the LCK, but the stakes remain the same. Win here and you are going to finals to be in with a shot of taking the title and trophy, lose here and your Worlds run ends within touching distance of the finals stage.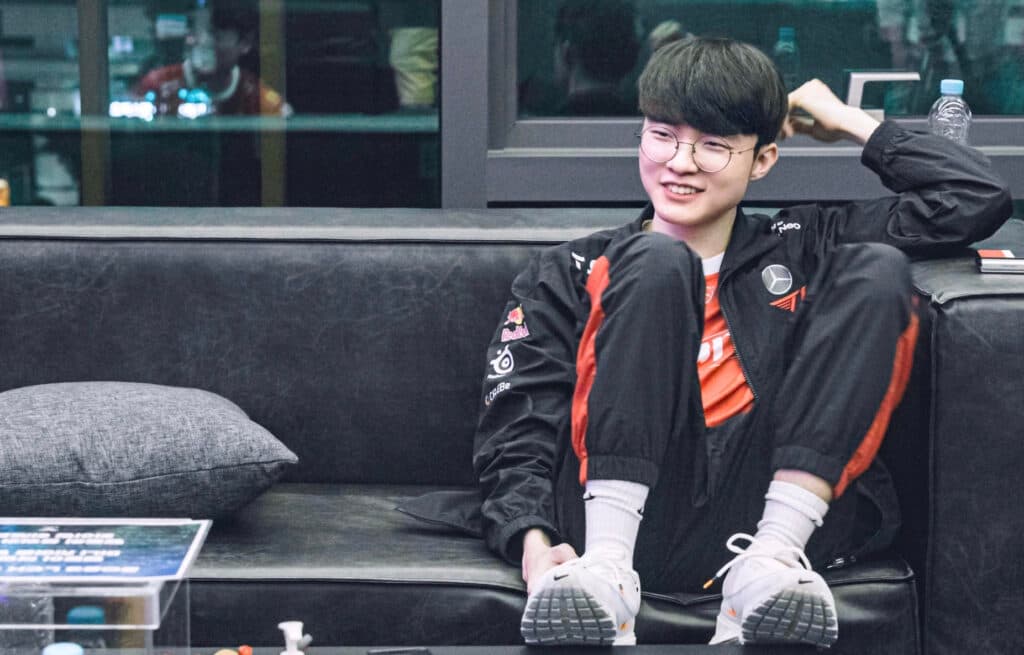 Faker backstage at LCK Summer '23 - (Image via T1LoL Twitter)
This is the BO5 that many will have been waiting for since the end of MSI, and while it is a revenge match for T1, there is regional pride on the line, on home soil.
It's all on the line for T1, this is their moment, do or die.
Where to watch T1 vs JDG
You can catch T1 vs JDG on the official LoL esports site on November 12, as well as the LPL rematch of Weibo Gaming vs BLG on November 11. Be sure to watch and see who will make it through to finals on November 19.
MSI rematch incoming (image via official LoL Esports Sites)
---