Excel win against Vitality after almost two hours and two best of ones
After over an hour of technical pause and a remake, Excel continue their fine form in the LEC summer split 2022 with a dominant win against the superteam, Vitality. The pause came after Vitality's Luka "Perkz" Perkovic noticed a bug in his attempt to steal the ultimate of Excel's midlaner before a dragon soul fight.
Riot did try to fix the issue, the Chronobreak did not work as intended and both teams had to start all over again.
It felt like when we play best of threes, there was a little bit of a few breaks between games. Initially, it felt pretty bad because I felt like the game one was in the bag already but something went wrong, it happens. [But] we just said we are probably better, we just go next and stomp them again

Excel Mihael "Mikyx" Mehle
Both teams ended week one of the summer split with two wins and were looking to keep the momentum going. However, Excel looked like the better team and they showed it from the start of the first game.
---
Two best of ones, Excel still reigns supreme
The first game between the two kicked off with an even draft and late-game scaling on either side.
Excel quickly took control of the game stacking up all neutral objectives and controlling the waves. Moreover, Mark "Markoon" van Woensel shut out Vitality's jungler as his Viego freely roamed around the map. With a 3500 gold lead and 3 dragons, Excel set their eyes on claiming the dragon soul just after 25 minutes. However, the pause meant they'd have to wait almost two hours to fulfil the dream.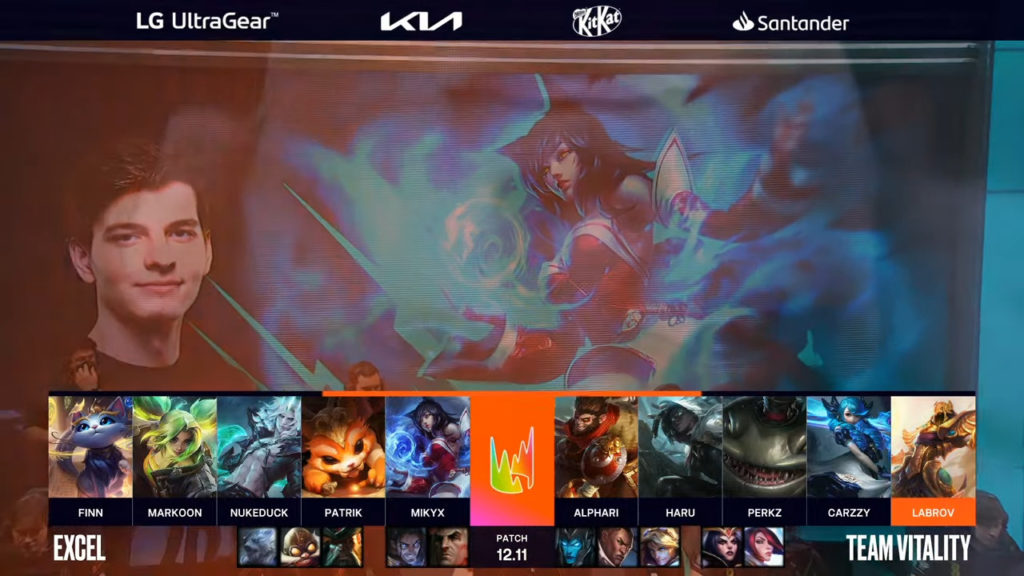 The remake game started off just like before with Excel having control of the map and objectives. Excel stuck to the Zeri and Viego but rounded things off with less damage-oriented picks in the Ahri and Yuumi. Meanwhile, Vitality completely switched things up with completely different champions for everyone on the team.
Vitality's change in draft almost paid off as they kept on getting stronger in team fights as the game went on and secured the Elder dragon. However, Excel quickly regained control and closed things out after a poor flank from Perkz in the jungle.
After they got Elder, it was a bit iffy, like maybe we might lose this but then they were actually playing really scared with it and it ran out.[So], we won the next fight and it was pretty free.

Excel Mikyx
Excel's win sees them jump to second in the LEC standings alongside Astralis. While there are still 14 games left in the regular split, Excel's long-fought win today shows their strong mentality and offers a glimpse of what to expect in longer series.
Stay tuned to esports.gg for the latest League of Legends news and updates.