Evil Geniuses toplaner Impact talks about longevity in esports and how less pressure makes him play more.
After starting the 2021 LCS Summer Split 0-3, Evil Geniuses are now in a position to make a deep run in playoffs. Evil Geniuses are currently tied for 3rd place with Cloud9 and have an opportunity to move even higher. Looking like a promising team, Evil Geniuses top laner Impact is not too worried about the standings. Instead, his primary goal is making sure the team continues to improve. In this interview, we speak to EG Impact to discuss longevity in esports and his love for competition.
Congratulations on your win against Flyquest today, what was the preparation and mindset heading into this Flyquest matchup?
EG Impact: To me, it is simple. We should not make mistakes like yesterday and we should have a clear call and plan. Our early game is fine, but need to continue fixing the rest of our game. I am just doing my best and that is all.
After yesterday's loss against Golden Guardians, that broke a win streak for Evil Geniuses, how were you able to bounce back?
EG Impact: To me, I don't really care about the win streak. Somebody will eventually come and break it. I did not really remember it in all honesty. The important thing is making sure we can win. I just want to improve this team.
I want to talk about the Golden Guardians. They are performing really well with Licorice. After the whole team switch, what does switching teams do for the mentality for a player?
EG Impact: To me it is different to talk about, the closest scenario I could think about is NRG and C9, but that was between splits. To me, I am starting a new team, but for Golden Guardians and Licorice, changing something in the lineup does a lot to spark hope. Licorice looks like he talks a lot to help their macro look cleaner which is really good.
---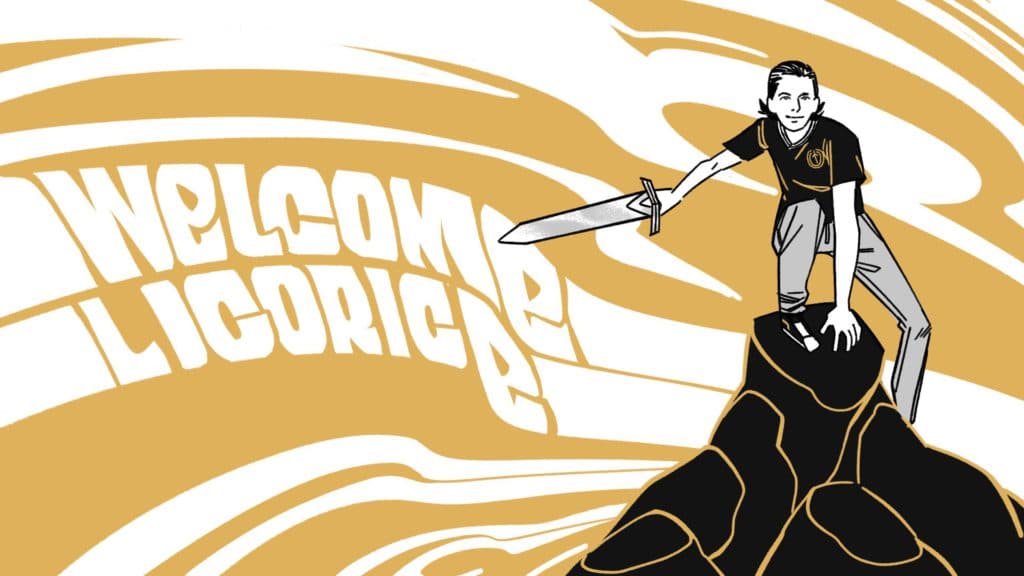 LIcorice announcement post switching teams from Flyquest to Golden Guardians.
---
From your perspective, were there ever moments in your career where you were one of the leaders in macro or is it always focused on your micro?
EG Impact: You should improve both. If I know macro better, that means I can create opportunities around the map faster than my opponent. If the enemy is solely focused on just their laning, they will not win the game. That is actually why I really like League of Legends because I can keep improving. I have played 10 years which is crazy to think about, but there is so much I can still improve on. I can play against new players, the computer to test out strategies and the meta is constantly changing. Both are important for sure.
---
The Evil Geniuses team after a win.
---
You have been playing for a really long, from your stance, how do you prevent burnout?
EG Impact: I do not really experience burnout. I am not sure, but my mindset towards all of this is that League is my life. When I wake up, I think of the matchup I have on the day. I like to think about the game to create new ideas. People like to play other games to destress from the lifestyle, but I just really enjoy League of Legends. A lot of people get burned out because they treat it like it is work. If you view this everyday as a job, then you will experience burnout easily. If you play for money or for job stability, then you will experience burnout too. This is my life, that is all. If I retire, I am truly scared because I don't know what to do.
People always think that just because I have money, I can retire and have a good life, but I would get so bored and feel lost in life. I do not want to take a break because it would just bore me. I enjoy competition. Losing sucks, but winning makes me really happy. I do not get burnt out easily because I know all of this work amounts to that feeling of winning. It is the best feeling ever.
It's like all of these hardships of the day to day, the grind of playing hours everyday with little break don't matter once you experience winning worlds or finally getting your first trophy in the LCS in 2018. All of these moments feel worth it because each win feels different too.
EG Impact: Absolutely, my goal is to continue making it to the finals and getting to the World Championships. Winning is the ultimate goal, but I at least want to keep competing at these big events.
What do you like so much about competing? What makes that moment so special for you?
EG Impact: I think that moment is so special to me because it means people are looking at my games. People can say whatever they want, but I just want to show people that I am a good player and confident.
It is cool to see you maintain this level of consistency because you just enjoy this lifestyle.
EG Impact: Yeah, I am not sure if I ever mentioned this in other interviews, but on SKT I was a rookie and would play for time. Everything was a grind back then with so much pressure. I realize that I am better in an environment where I do not feel as much pressure. If I do not have this constant pressure to always play, then I will realize that League is really fun. I find enjoyment here because I have more freedom. Practice is fun, solo queue is fun. Even NA solo queue is very fun to me. People like to blame NA solo queue for being bad, but I enjoy it.
---
Impact won the 2013 LoL World Championships with SKT.
---
Would you say the lifestyle of North America keeps you here for so long?
EG Impact: I am not entirely too sure about the cultural differences. Hmm, I have never really thought about that. Honestly, when I think about it, I still don't really know North American culture. Laughs Some people do not want to play soloqueue, but I feel like that is more on the person rather than their culture. Everything is hindsight. If you want to go to Worlds, but don't play soloqueue, that's alright. It is always the players choice to do what they choose. Still, when I see a really good player, they are always trying hard no matter what.
The best players are viewed as talented because they are always thinking about the game. I do not know the cultural differences, but good players
People experience good things with their career if they are willing to make the sacrifices necessary to be the best because that is their only goal.
EG Impact: Yeah exactly. League is normal for me and it is not work. I do not enjoy other games unless it is a high level, they just bore me. People always ask me why I don't play other games on offdays, but I'll play one game and then get extremely bored. Even with friends, I cannot play other games and I can't really play League of Legends either. I only want to play high ranked games and play with the best players. Everything else just bores me.
That is interesting to hear that a love for competition is what drives you to keep competing.
EG Impact: I definitely have a sports mindset towards all of this. I remember I spent two weeks playing Overwatch to try and get a really high rank and got to 4k LP. Challenges are what I enjoy the most in life. I do not care about the game, I just want to play with the best. People like to apply games to relax, but I cannot do that.
So what are the things you enjoy doing for fun?
EG Impact: To me, I really like exercise because it connects to League as well. I enjoy it a lot because it really helps strengthen my wrists. Three or four years ago, I would not be able to hold a trophy because my wrists could not handle any pressure. From that point, I realize how important it is to make sure my body is conditioned. Ever since I made that adjustment, I feel so much better. I try to get exercise. Even with friends, I would rather hang out with them in real life. In NA, I do not hang out as much, I am just stuck inside playing League of Legends all day.
I like to hangout with my teammates and talk about League as well.
I want to theory craft with you about this season and the bottom teams. Where would you rank the bottom four to five teams?
EG impact: To me, Flyquest are actually good as a team, but are weaker as individuals. I think making the changes helped them a lot because this team plays well together as a group of five. They are definitely a step up above other academy teams in macro.
---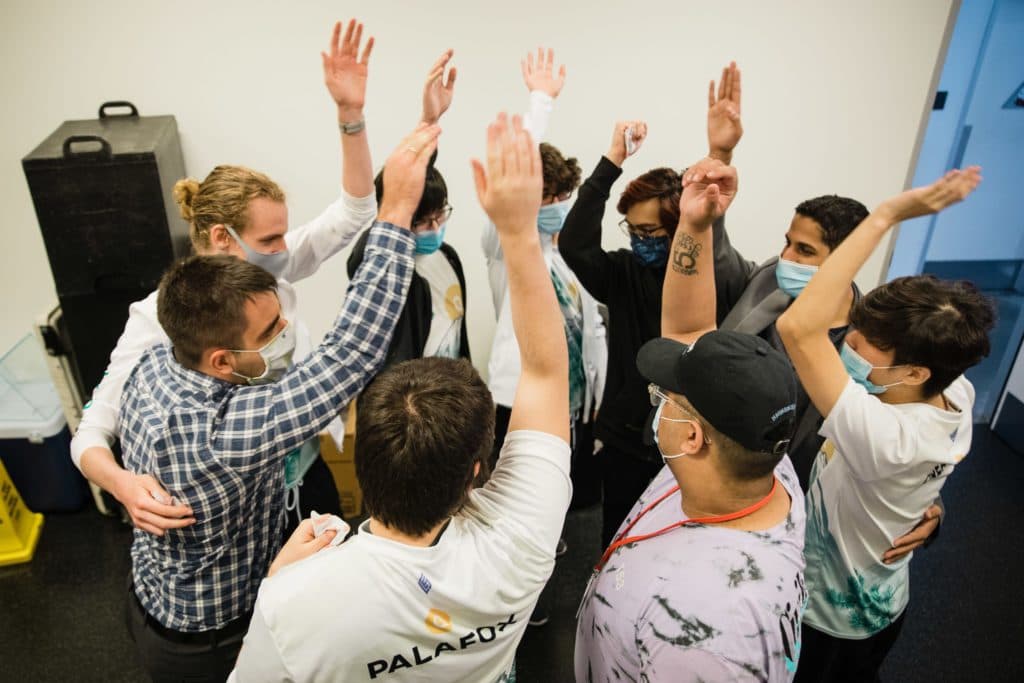 To be honest, I don't really care about other teams though. I only care about the opponent on the day, I just care about my own gameplay.
---
So what is the goal for the regular season if you aren't thinking about other teams?
EG Impact: I mean, people always say that they want to get top 2 or top 3 in playoffs, but all I care about is improving as a team. People will talk about our first week and how it was an extremely poor showing. We begin to improve from that place onward and that is what I care about the most. I do not really care about the regular season if we make the playoffs. Score does not matter if you win, everything is hindsight. You can go to playoffs as the 8th seed and still win summer. Nobody remembers the regular season if you win.
Final words to your fans and supporters?
EG Impact: Thanks to my girlfriend and all of my fans. I truly believe that our games are the most fun to watch as well. When I watch any of my games, it is a lot better than watching TSM. Even if we are losing, we lose in an exciting way at least. See you guys next week!
---