No retirement yet for Deft as he joins the Worlds 20202 winners DWG Kia. The DWG Kia roster also sees the addition of Canna who will replace Nuguri on the roster.
Mere months after winning Worlds 2022, star ADC Deft has left DRX, and despite retirement rumors, he has now moved to Worlds 2020 winners DWG KIA.
Rumors of retirement
Throughout Worlds 2022, there were rumors from all sides, that whether Deft won or lost the tournament, he would retire. Rumors of retirement are nothing new to the star ADC who attended the same high school as Faker and started his professional career in 2013. But it seemed very likely, as many within the scene hinted, that this could be his last season.
The last dance storyline that ran throughout Worlds 2022 – and was adapted by the LCK and the broadcasting team, hinted that retirement was imminent for the ADC. Including much of the promotional material stating 'the dance lasts' when Deft won his first World title. For fans, it has been a nervous wait to have it confirmed whether Deft would retire, especially so soon…
But for avid Deft fans, today is not the day we see him retire.
DRX to DWG KIA
Announced today (November 23rd) on all of DWG KIA's social media, Deft has joined the team as their ADC for the 2023 season. The new roster also features a new addition, of the top laner Kim 'Canna' Chang-dong, who was most recently with NS Redforce, will replace Nuguri. Canyon, Showmaker and Kellin remain with the team for the 2023 season.
It was announced only twenty four hours ago by DRX that Deft – and the rest of the Worlds 2022 winning roster – contracts were up for grabs, and DWG KIA wasted no time in securing themselves a new ADC. Much of the original coaching staff have also resigned, creating a roster that 2023 should be scared of.
What does the 2023 season hold?
This roster update, combining a previous Worlds winning organisation with the most recent world champion shows one thing for sure. We are in for an incredible 2023 season.
DWG KIA's roster update has made one thing clear to both the regional and the international competition, they are not here to mess around. And they will be doing everything possible to reclaim their world title – which they lost in 2021 to LPL team EDG.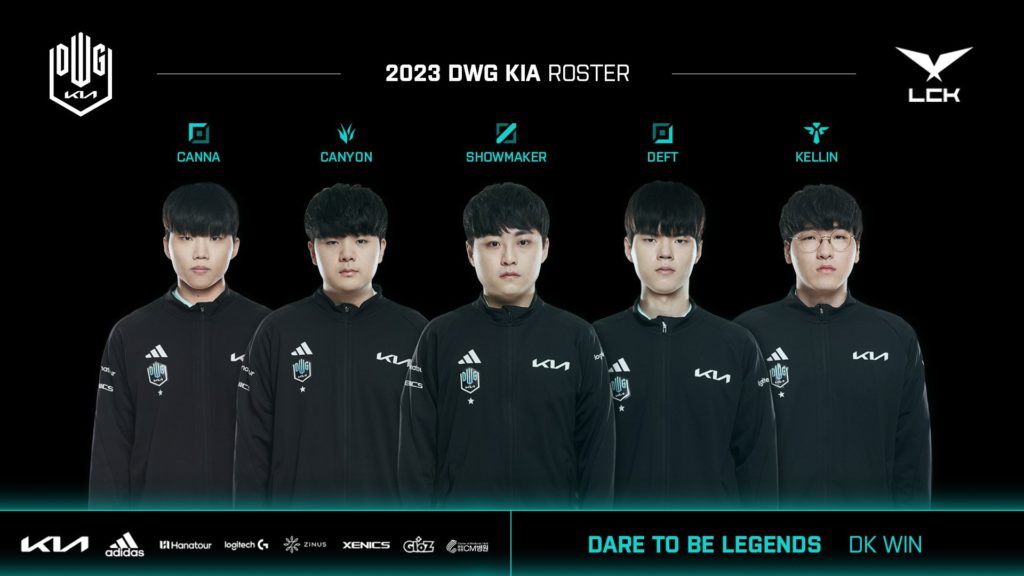 DRX had an incredible run through Worlds 2022, showcasing the level of talent that exists on their roster. For fans, Deft's signing sets up an exciting new chapter for the player. He has achieved every title he set out to achieve within competitive League.
Follow esports.gg for all the latest League of Legends news and updates