The 2021 LoL World Championship will take place in Iceland a week after Riot announced the change to Europe.
The 2021 LoL World Championships will take place in Iceland, according to a report from Dot Esports. The change over to Iceland in Europe will mark the third country change for the event.
Following Riot's decision to move the 2021 LoL World Championship from China to Europe, it appears that Iceland will be the location once again. Earlier this week, Riot Games confirmed that Worlds 2021 would move to Europe as per an Upcomer report. The initial change was due to the Delta variant of COVID-19 and the accompanying travel restrictions.
"Travel restrictions and COVID protocols have been even more complicated to navigate in 2021 than they were in 2020," according to an official statement from Riot's global head of esports, John Needham.
The decision to swap locations to Europe comes after careful consideration and multiple location changes. Iceland will take place in Worlds 2021 as per reports.
Iceland has a strong track record of safe tournaments
While the initial statement did not reveal the exact location, a Dotesports report states that the new location will be Iceland. The switch over to Iceland during the pandemic is one that makes sense logistically. Iceland has been a very popular location for Riot events throughout the pandemic. On top of previously hosting the Mid-Season Invitational, the country also played host to the VCT Masters Reykjavik for VALORANT.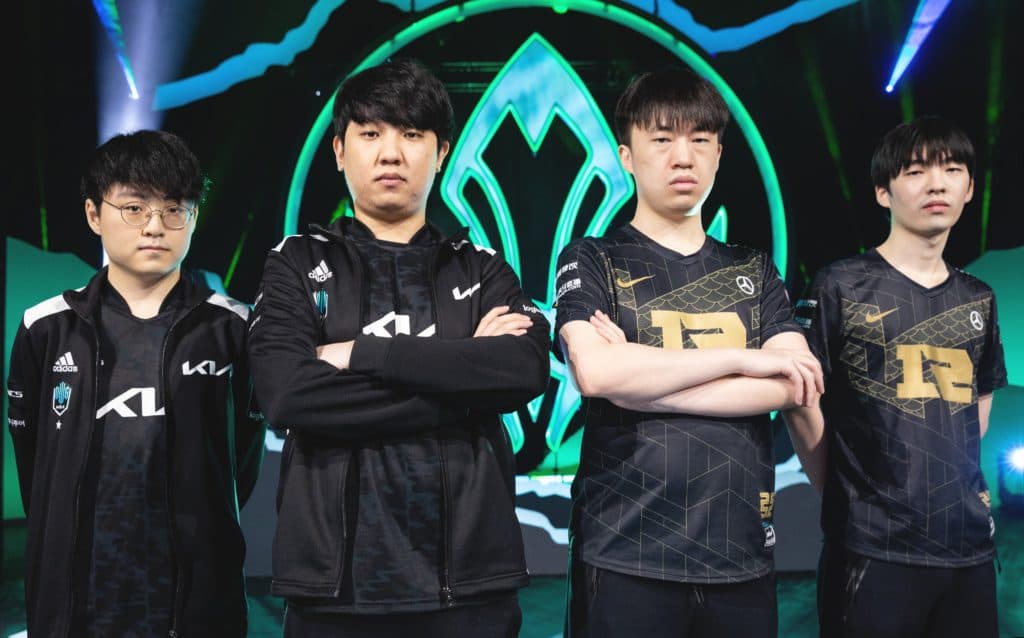 RNG won MSI 2021 hosted in Iceland against DWG KIA.
Riot has a track record of safely run tournaments since Worlds 2020. Iceland is a safe and reliable location with necessary safety protocols.
It is still unclear if Iceland will be the only venue throughout the 2021 LoL World Championships.
Switch to Europe more practical for teams
Changing locations to Iceland for the 2021 LoL World Championships is a decision that is practical for teams. Hosting the event in China would create problems for players and team staff to get back to their countries after the event. Riot Games staff faced problems while entering the country to prepare for Worlds. This was a major reason for the decision to shift venue for the biggest event in League of Legends.
"There were possibly decisions that we'd have to make where players might not be able to make it back into the US for another couple of months following Worlds."
Nadeshot's LCS team 100 Thieves will represent NA at Worlds 2021 with the number one seed. image via espat.ai
Prior to Covid, the World Championship was announced to take place in North America. However, once Covid-19 placed complications on Worlds 2020, the game developer decided to host Worlds 2021 in China, pushing an the event in North America to 2022.
Now, 2021 LoL World Championship is going to take place in Iceland. The 2021 LoL World Championship has yet to figure out a start date.