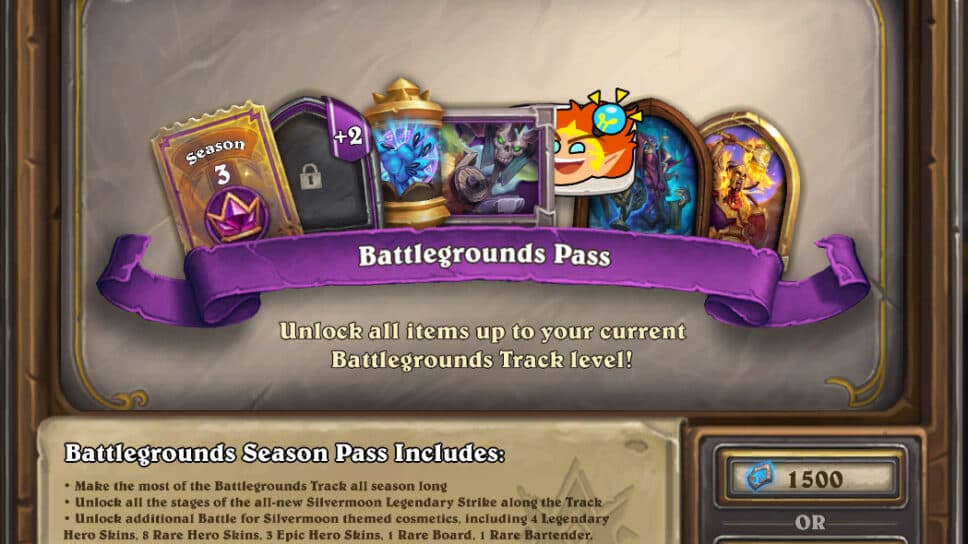 Is the Hearthstone Battlegrounds Season 3 Pass worth buying?
Hearthstone Battlegrounds' new Season is here with new content and a new Season Pass, but is it worth buying it?
Hearthstone Battlegrounds Season 3 began this week, and it came with tons of new content and a new Season Pass. With this new Hearthstone Battlegrounds cycle, an old question returns, is the Season Pass worth buying? Esports.gg will help you answer that question.
Hearthstone Battlegrounds Season 3 Pass
Let's start by explaining what the Battlegrounds Rewards Track and Season Pass are. If you have been playing BGs for a while, you probably already know this, but it might be worth reviewing it, nevertheless.
Much like constructed Hearthstone, Battlegrounds has it's own Seasonal Rewards Track and, with it, a premium version under a paid Pass that lasts for the whole season (aprox. 4 months). To progress in the Rewards Track, players need to complete quests and earn BG experience. The more experience you get, the more levels you unlock.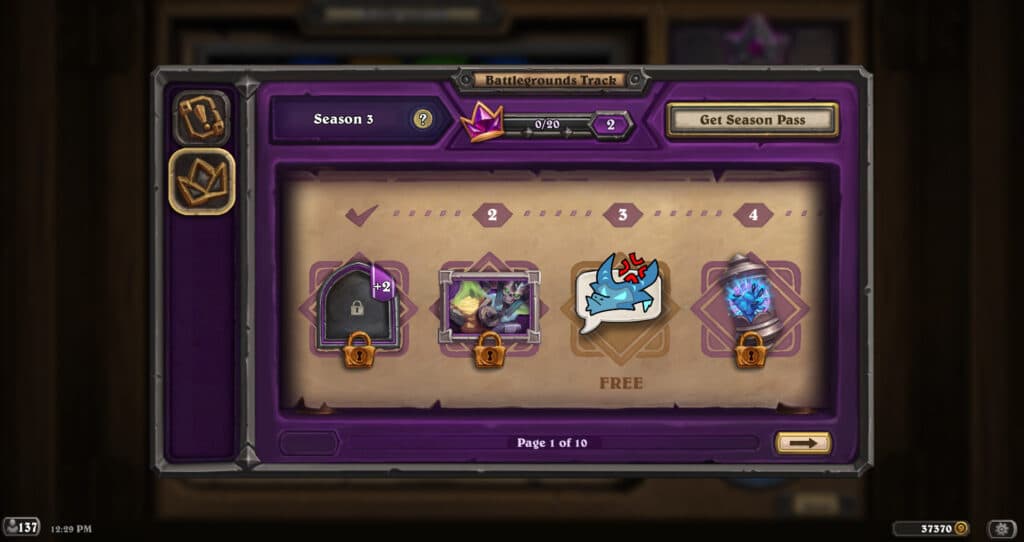 Battlegrounds Rewards Track: Icons with locks are part of the paid Season Pass - Image via Esports.gg
This is pretty straightforward. However, there is a catch. 75% of the rewards are locked behind the Battlegrounds Season Pass. While this monetization method still allows players to enjoy BGs for free, it created a huge controversy when Blizzard announced it. If you want to read about it, feel free to
check out our article on the topic at this link
.
Battlegrounds Rewards Track
So, to start answering the question if the Battlegrounds Season 3 Pass is worth buying, we need to go over what's included in it. Out of 40 different rewards in the track, 39 are purely cosmetic. This is Blizzard's description taken from the official announcement:
"The Season 3 Battlegrounds Track features 40 new Battle for Silvermoon-themed cosmetics, including 4 Legendary Hero Skins, 3 Epic Hero Skins, 8 Rare Hero Skins, 1 Rare Board, 1 Rare Bartender, and 9 Rare Emotes."
However, Battlegrounds Season Pass' main feature regarding playability is the possibility to unlock +2 Hero options at the start of each game. This means that you have double the options to choose from when playing.
Hero selection screen for non-Season Pass holders - Image via Esports.gg
With this established, we can now move on to the first part of answering the question.
What type of player are you?
There is no universal answer to the question: "is the Battlegrounds Season Pass worth buying?". The way to solve this is to see if the Pass fits you as a player.
If you are someone that cares about cosmetics, then buying the Battlegrounds Season Pass might work for you. By playing regularly, you will be able to unlock 29 extra cosmetics (compared to the free version). This might solely justify spending the $15 it costs.
If, on the other hand, you are not into skins, strikes and other cosmetics, the question changes. The only non-cosmetic value you can get from the pass is the +2 Hero option. Now the questions you need to ask to understand if the Battlegrounds Season Pass is worth it to your changes.
How much does winning mean to you? How often do you play? Do you have any preferred Heroes? By answering these questions, you will get closer to the big answer.
Have in mind that there are nearly 80 Heroes in the game, so if you enjoy only playing a couple of them and you see just 2 a game, chances of getting your favorite are marginal.
Does the Battlegrounds Season Pass give a competitive advantage?
This topic was the spark that lit the bonfire when Blizzard put the extra Hero options behind a paywall. Without much analysis, the answer is a straightforward YES (yes, in capital letters). You get more options, then you can avoid underperforming Heroes and, with that, bad results.
"We're committed to maintaining hero and gameplay balance so that regardless of which heroes you choose from, you know your chance for the crown is based primarily on player skill."
BG Season 2 Announcement FAQ
This was an ambitious statement to make. Prominent streamers and pro players saw this as the ultimate pay-to-win monetization method.
However, during Season 2, it was kind of true. Quests mattered way more than Heroes in determining your success rate in a game. Thus, not buying the Battlegrounds Season Pass didn't punish the player's winrate as much as people thought.
Now that Quests are out, this changes dramatically. Armor tiers somewhat try to compensate for Hero powerlevel differences, but sometimes it's just not enough.
I'm not saying that you can't win or be competitive in Battlegrounds without the Season Pass.
Geobugi, from Korea, nailed a top-10 finish
and, with it, a Lobby Legends qualification without the pass. But this is the exception, not the rule.
I can't give you the final answer on whether the Battlegrounds Season Pass is worth buying because that depends on what you personally value. However, I hope this article helped you on making up your mind.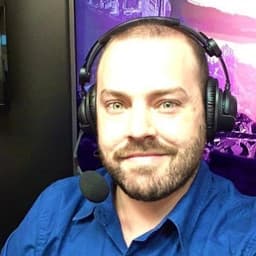 Manuel "Rane" Delgado
Manuel "Rane" Delgado is an experienced Hearthstone caster, content creator, and tournament organizer from Argentina. He started his career on Esports casting his own tournaments, now he currently casts the Hearthstone Esports circuit for the LATAM region, among other content creation and tournament organization.