Here's how to open card packs faster in Hearthstone.
At the start of every expansion, you'll likely get a bunch of Hearthstone card packs. It can take what feels like forever to open these packs when all you want to do is create some decks and jump into a game. So here's how to open Hearthstone card packs faster and how mass pack opening works in the game!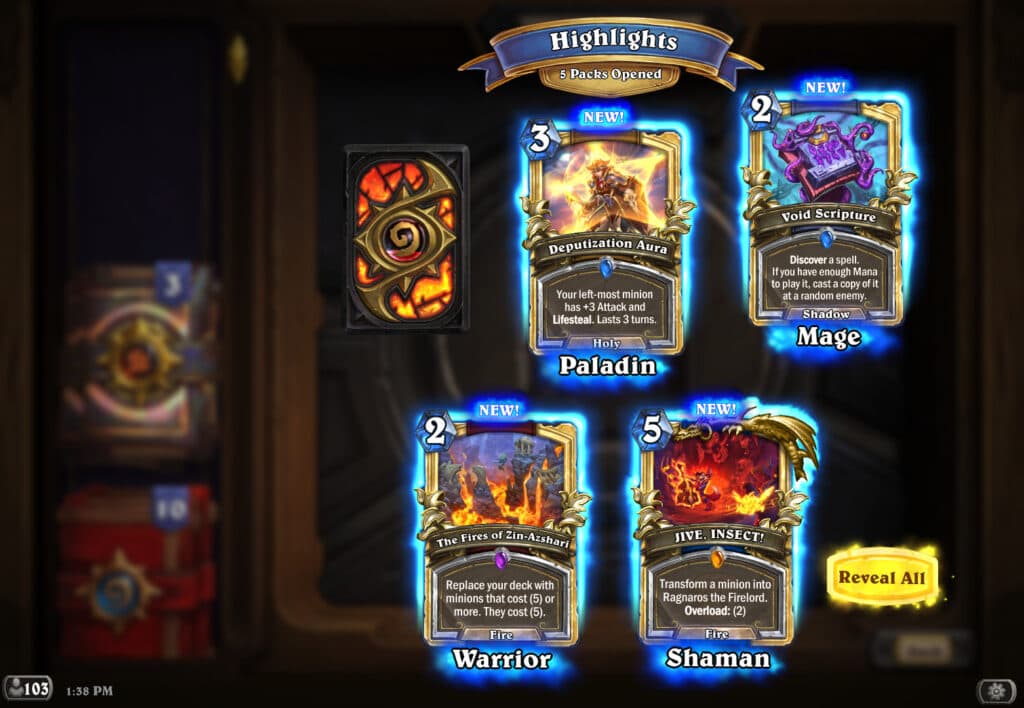 Mass pack opening in Hearthstone (Image via Blizzard Entertainment)
Hearthstone mass pack opening
To open your Hearthstone card packs faster, launch the game and press the "Open Packs" section on the main menu. Next, click and hold a card pack over its own stack. After collecting all of the card packs, move them to the pack-opening area and release the stack.
Launch Hearthstone

Head to the "Open Packs" area

Press and hold the stack of card packs

Release the stack of card packs in the pack-opening area

Press the "Reveal All" button to see the card highlights
Mass pack opening summary (Image via Blizzard Entertainment)
How do you open packs faster in Hearthstone?
After doing the mass pack opening, a summary of your new cards appear on the screen. Press the "Done" button to confirm the new additions to your collection. Then, either continue opening card packs or start building a new deck!
According to Blizzard, it should be noted that mass pack opening only works if you have five or more of the same type of card pack. Additionally, you can open up to 40 card packs at once.
A screenshot of opening card packs in the game (Image via Blizzard Entertainment)