Hearthstone 25.2 Patch Notes are out: Battlegrounds season 3 begins today
The 25.2 Hearthstone Patch notes are out including all the new Battlegrounds content. Let's go over the most exciting topics.
Today Hearthstone Battlegrounds will get its major content update with the 25.2 patch. While BG players are the ones who will enjoy the 25.2 Hearthstone update, patch notes include some attractive announcements for constructed players as well. Let's go over Hearthstone 25.2 patch notes and the new Battlegrounds season.
Hearthstone Patch 25.2 and Battlegrounds Season 3
As we've already covered in Esports.gg
, Battlegrounds Season 3 starts today, January 17th. Quests are leaving, and they leave a massive void behind them to fill with new content. Fortunately, the 25.2 Hearthstone patch notes promise that the next Battlegrounds update will be something to die for.
Since we have already covered the original announcement, today we will do a recap on the most relevant changes coming to the game. They are a few.
First of all, when the 25.2 Hearthstone patch goes live today, Battlegrounds ratings will reset to zero. You might not notice this at first, since for the reset to happen you need to play a game. If you are interested in learning how Battlegrounds Ratings, visual and hidden MMR, and rankings reset work,
please check out our detailed guide on it
.
Another relevant change that happens with the new season is that players get a renewed Rewards Track. This means that players that want to be able to choose from 4 Heroes in each game will have to buy this premium feature again.
Hearthstone Battlegrounds Rewards Track Season 3 - Image via Blizzard
Remember that as from Season 2, these 2 extra Hero Slots are only purchasable with real money or runestones, and it costs $14.99 (might vary depending on regions).
"The Season 3 Battlegrounds Track features 40 new Battle for Silvermoon-themed cosmetics, including 4 Legendary Hero Skins, 3 Epic Hero Skins, 8 Rare Hero Skins, 1 Rare Board, 1 Rare Bartender, and 9 Rare Emotes!"
What's new on Battlegrounds
The most hyped part of the 25.2 Hearthstone patch notes is the new Battlegrounds content. This is what you can expect in the game as of today.
New Undead minion type: present in every lobby for the next 2 weeks (75% chance of appearing in the following 2 weeks). PS: They are omega-broken.
Dual-type minions: some minions will have dual tags and they will appear in lobbies that have either of their minion types available.
Minion pool update: while we say goodbye to some beloved minions, others will take their place.
New Professor Putricide Hero
New 15-Damage Cap: now the protection will endure at least until turn 8 (10 gold), regardless if a Hero has died before that or not.
Lunar New Year Event: Complete special quests to earn 3 Battlegrounds Hero Skins
Lunar New Year Event Battlegrounds event starting with Hearthstone 25.2 patch - Image via Blizzard
If you are interested in the specifics, you can check the 25.2 Hearthstone patch notes on the
official site
. However, I'd recommend you take a different way. If you really like to dive into the new content, I'd suggest you revisit the reveals and insights made by content creators.
If you are looking for a more condensed version, we always have Ben Hearthstone that summarized the 25.2 patch notes in a tweet.
Battlegrounds Twitch Drops
Remember that starting today, January 17, until January 24, there will be Twitch Drops for the whole Hearthstone category. Watch 1 hour of any Hearthstone stream to earn the new Lightkeeper Xyrella Epic Battlegrounds Skin.
Lightkeeper Xyrella Epic Battlegrounds Skin available via Twitch Drops - Image via Blizzard
More 25.2 Hearthstone Patch notes announcements
The 25.2 patch notes bring more than just Hearthstone Battlegrounds content. Constructed players will have something for them too. Unfortunately, this patch does not include any balance changes, though.
What we do have is the return of the Heroic Tavern Brawl (Constructed Standard). On February 1, players will be able to clash for incredible rewards for a small 1000 Gold entry fee.
Hearthstone Heroic Brawliseum Tavern Brawl Rewards - Image via Blizzard
Additionally, the 25.2 Hearthstone Patch notes mention that there will be new a Legendary Quest related to this Heroic Tavern Brawl with the new Ghoul Queen Scarlet Death Knight Hero Skin as a reward.
Bare in mind that Heroic Tavern Brawls are extremely expensive and that the prize structure only rewards high-win runs. Think twice before spending that much gold. You don't want to empty your pockets before the next mini-set arrives.
That's all for now, but stay tuned to
Esports
.gg for more Hearthstone
news and updates
. See you next time in Bob's Tavern.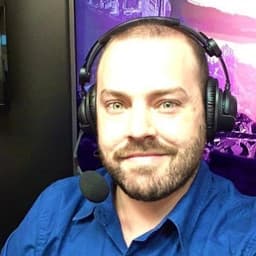 Manuel "Rane" Delgado
Manuel "Rane" Delgado is an experienced Hearthstone caster, content creator, and tournament organizer from Argentina. He started his career on Esports casting his own tournaments, now he currently casts the Hearthstone Esports circuit for the LATAM region, among other content creation and tournament organization.