Snip3down retires from competitive Halo
Legendary Halo player Snip3down has retired from competitive Halo following the Halo World Championship 2022.
It's the end of an era in competitive Halo. Today, legendary competitor Eric "Snip3down" Wrona announced his retirement from the game he had grown alongside for over a decade. Following a top-eight finish at the Halo World Championship 2022, Snip3down began teasing the inevitable.
The Halo legend was one of the remaining remnants from a different age in competitive gaming. Now, he looks toward the future and a potential return to Apex Legends.
Snip3down bids farewell to Halo
The long-time player's frustrations with Halo Infinite have been well-documented. Following Halo Infinite's arrival, Snip3down signed with FaZe Clan. Over the next year, his motivation dwindled as the professional scene grew increasingly frustrated with 343 Industries.
Still, Snip3down performed admirably and remained amongst the best. Alongside two teams, Snip3down finished third at HCS Raleigh, top-eight at HCS Anaheim, top-six at HCS Kansas City, and top-six at HCS Orlando. In September, FaZe Clan fulfilled the player's request, loaning Snip3down to eUnited.
Just one month later, he has chosen to retire from Halo. In a video posted on Snip3down's YouTube channel, he delved into what Halo means to him, calling his time a "rollercoaster." He continued, reminiscing about the early Major League Gaming (MLG) competitions and his arrival on the scene. Snip3down leaves behind a legacy of multiple championships across 14 years.
What's next for the Halo legend?
When asked what it feels like to retire from Halo, Snip3down answered, "It feels like I'm exiting my childhood." He later added, "You know what they say, when one door closes, another one opens."
Most believe Snip3down's return to Apex Legends is inevitable. He enjoyed two years of success as part of TSM FTX. Furthermore, Snip3down has amassed well over $100K in career earnings. As a result, the logical outcome would be Snip3down, perhaps joining a FaZe Clan team for Apex Legends.
It's an unfortunate outcome for Snip3down, considering his impact on Halo and esports. Still, this does not seem to be the end for the two-time X Games gold medalist. In fact, he might have more motivation to dominate Apex Legends than ever before.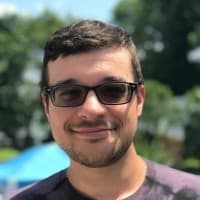 Matthew "MJP" Pryor
Matt "MJP" Pryor began following esports in 2008 when Halo 3 was on top of the world. He is now a Fortnite fanatic who has watched the game's casual and competitive development since the 2019 Fortnite World Cup. Matt plays the game often while reporting on everything from skin collaborations to tournaments and everything in between.