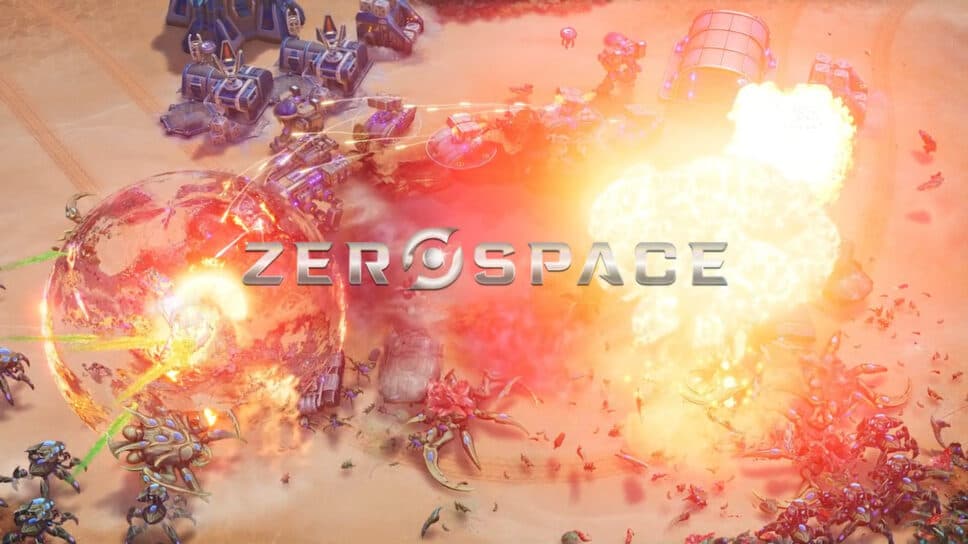 ZeroSpace is a new RTS developed with the help of StarCraft pros
Funded by Kickstarter, Starlance Studios, and Team Ironward have teamed up to create ZeroSpace, a RTS with pro gamers on the dev team. 
There's a Real Time Strategy renaissance going on right now - Age of Empires IV: Anniversary Edition debuted a few days ago at Gamescom, and Stormgate's development continues. But a new player has joined this wave of resurgent titles: ZeroSpace, and it's being developed directly by StarCraft professional players.
With a Kickstarter launched this past week, ZeroSpace has debuted with perhaps the most impressive resume of any recent RTS. Headed by Paulo "CatZ" Vizcarra as lead versus designer, Grant of the GiantGrantGames YouTube as design consultant, Sasha "Scarlett" Hostyn as lead balance designer, mod designer Maguro as lead co-op designer, and Jared "PiG" Krensel as design consultant and tester, the game has a huge number of big names from competitive SC2 behind it.
What's more, there's solid gameplay footage already released, thanks to a best-of-three showmatch posted on CatZ YouTube just a few days ago:
Suffice to say this doesn't look like some errant Kickstarter with no real game behind it. The game is very real, and honestly looks ready to go.
What will ZeroSpace be like?
(Image via Starlance Studios and Team Ironward)
The Kickstarter page describes ZeroSpace as "a cinematic RTS with an epic sci-fi story where your decisions determine the fate of the galaxy." One thing missing from the recently announce StormGate was an element of the cinematic feel. Compared to StarCraft, the world of Stormgate felt rather utilitarian, built to accommodate its gameplay, rather than enhance its story. ZeroSpace looks to bring the story to the forefront, promising PvP, a campaign mode, and a massively multiplayer co-op mode.
"We are crafting expansive lore that harbors deeply engaging stories - You'll discover these in a campaign where your choices matter, featuring branching narratives and RPG elements similar to games like Mass Effect or Baldur's Gate." Says Starlance Studios on the official page.
Pledge rewards to the Kickstarter range from a reasonable $35 dollars for a digital copy of the game on Steam, to $55, $60, etc. versions of the game all the way up to $10,000 to get your own hero in the game.
Oh that's right, we forgot to mention, this game will have heroes like WarCraft III. It's definitely an interesting design decision, that fell out of favor with developers of RTS games. Perhaps ZeroSpace will see a resurgence in the unique hero-based gameplay of WC3 that helped spawn games like Dota 2 and League of Legends.
---
For more gaming news, stay with esports.gg!