EA FC is the new offering from EA Sports in the football sim world. When is it coming out?
EA Sports are moving away from the FIFA branding and renaming their yearly football simulator EA FC. EA are looking to usher in a new age of football game with their new name, but when does EA FC release?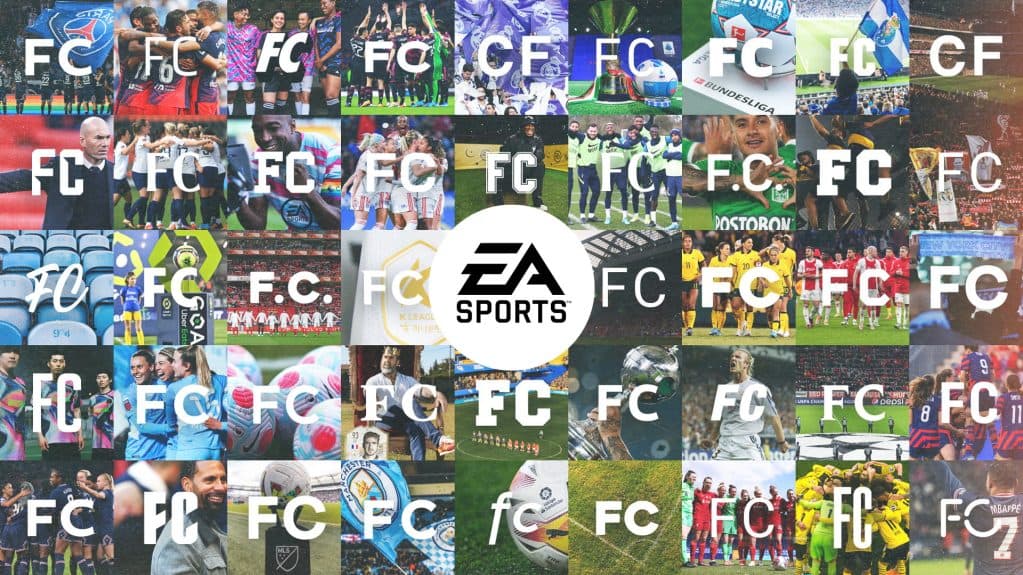 The new look for EA Sports' leading sports game franchise, EA FC.
When does EA FC release?
The new game will follow the same trend that FIFA has done for its entire existence. EA FC will release shortly after the start of the footballing season in Europe.
EA FC will release on September 29, 2023. This is one day earlier than FIFA 23's release date of Septemeber 30, 2022.
More details on EA FC will be coming this month. EA Sports have already teased big announcements for the game to come later in July.
New branding for the game takes advantage of the iconic triangle symbol that appears on top of the player's currently controlled footballer.
Whilst they may be losing FIFA branding, EA Sports already has exclusive licensing agreements with the Premier League, La Liga, Serie A, Bundesliga and Lionel Messi's new home, MLS along with continental competitions, Champions League, Europa League, UEFA Conference League, Copa Libertadores and Copa Sudamericana.
EA FC will also retain women's football in its new title. They will integrate women's football into the new Ultimate Team mode that is coming with the new release.
New game new tech
The game will likely feature new Hypermotion technology. This comes from a leak of new logos and names for the Spanish top division La Liga, which will be sponsored by EA and the game itself.
This new Hypermotion technology is set to vastly increase the number of animations in EA Sports' EA FC title. It incorporates machine learning to be able to provide the biggest set of animations ever seen in a football sim title.
Hypermotion technology will also allow for 8K resolution support for the upcoming EA FC title on next-gen consoles and PC.