As if controller players didn't have enough advantages, now they have the world's fastest Xbox controller.
Victrix, a San Diego design and engineering company, have today launched what they're calling the World's Fastest Xbox Controller. The company, owned by Performance Designed Products (PDP), unveiled the Victrix Gambit Dual Core Tournament Controller, coupling it with the Gambit Wireless Gaming Headset, on their official website.
The controller is specially designed to be the fastest Xbox controller on the market. Latency and lag in controllers can be a killer in games, especially at the competitive level. The controller comes with a host of customization options, perhaps to replicate the options Victrix offers on its Fight Sticks. As a result, the controller seems ideal for competitive applications.
The controller reportedly uses "Dual Core" technology. Victrix describes how "the Gambit Controller is the world's fastest controller on Xbox, delivering the fastest thumbsticks, triggers, and button responses on the market." Additionally, the company asserts that this claim is backed up by independent lab testing of Xbox controllers by NTS in August 2021.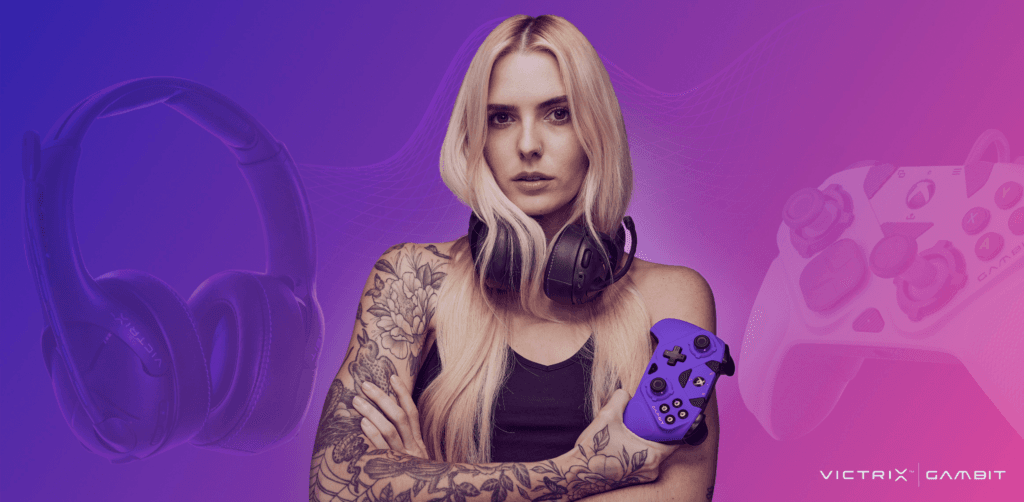 The speeds are based on the average digital and analog input latency with wired connection and audio running on Xbox Series X consoles.
Why Do You Need the World's Fastest Controller?
The applications for a super-low latency controller in esports are obvious. Many pro players use controller for their games. However, they also cause their own set of controversies. APEX Legends developer, Respawn, recently announced the removal of what many called "Tap Strafing." This technique allowed unique movement for controller players, and was set to be removed. However, Respawn later said the removal would be delayed.
Victrix are a peripheral company dedicated to "giving fans a competitive edge." The company prides itself on creating top of the line gaming products at an approachable price point.
PDP are an industry leader in licenced peripherals, and it's brands include Afterglow, PDP Gaming, and Victrix.
The Victrix Gambit Dual Core Tournament Controller and Victrix Gambit Wireless Gaming Headset are available on the Victrix website. They retail at $99.99 USD and $129.99 USD respectively.