The collection launched on Oct. 3.
Esports organization TSM has announced a collaboration that features the Fullmetal Alchemist: Brotherhood (FMAB) anime.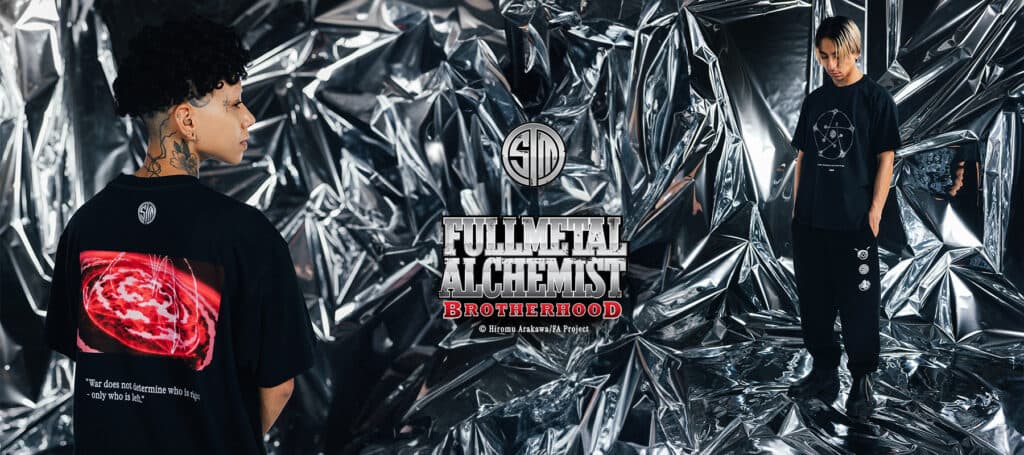 T-shirts from TSM's Fullmetal Alchemist: Brotherhood collection (Image via TSM)
TSM announces FMAB collection
The organization's new collection of merchandise features iconic references from the FMAB anime. The items include hoodies, sweatpants, t-shirts, and more. There's also a mousepad up for grabs.
According to TSM, the collection "tells the timely story of the current state of the world through the use of powerful quotes, emphasized in a minimalist design approach."
"In Chapter 1, the collection will introduce fans to the FMAB universe through symbolism and key imagery," the announcement added. "Keeping true to TSM's black and white brand colors, the range features heavyweight, overdyed box tees, relaxed fit fleece, headwear, and a Philosopher's Stone XL pro gaming mousepad."
Here's the list of items in the TSM FMAB collection:
Transmutation Hoodie
Brothers Hoodie
Homunculus Hoodie
Enemies Sweatpants
Tour Tee
Enemies Tee
War Tee
Rain Tee
FMAB XL Mousepad
Elric Hat
Logo Lock Trucker
Homunculus Beanie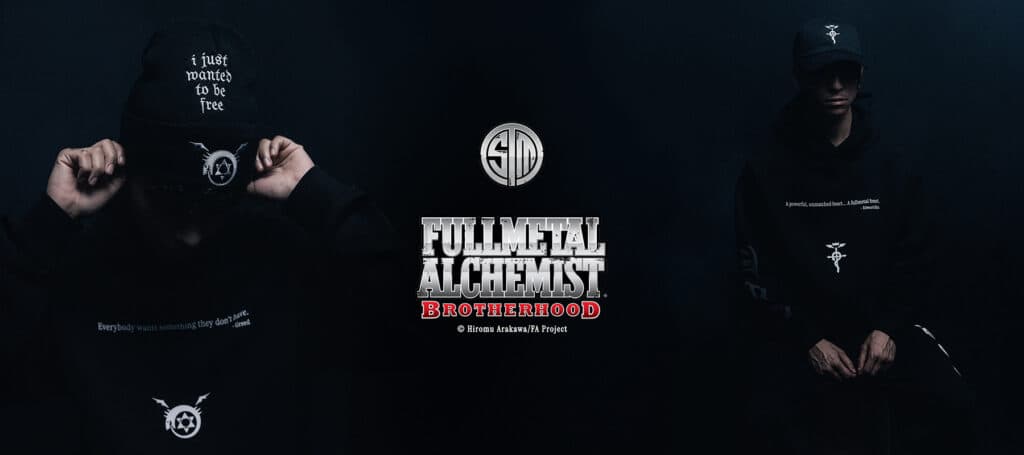 More items from the TSM and FMAB anime collaboration (Image via TSM)
TSM and FMAB collaboration
The TSM collection launched on Oct. 3, which is also a reference to the FMAB anime and the manga itself. Oct. 3 refers to the date that brothers Edward and Alphonse Elric burned down their old home and started their journey towards getting their bodies back.
In FMAB, Alphonse lost his entire human body due to an incident with alchemy and the concept of equivalent exchange. Edward lost an arm and a leg in that incident as well. The brothers wanted to get their mother back through alchemy, but their efforts were in vain.
More TSM merch (Image via TSM)