Travel, Gaming and Streaming are the company's focus as they seek to power up the metaverse post COVID.
TGS esports has agreed to acquire a 51% stake in Reinhart Interactive TV AG from NextPlay and Mssrs. Monaco and Kerby. With this announcement, TGS esports will acquire Zappware and NextTrip which will form the backbone of two of the company's verticals. The company aims to raise up to $2,000,000 at $0.20 per TGS share in interim financing.
Nextplay Technologies (NXTP) shares rose 5% today after positive investor sentiment following the announcement.
"I began working with Zappware last fall to explore the integration of our esports gaming tournament feeds and content into Zappware's digital media ecosystem, and was advised that esports content had become increasingly high in demand by the TV distributors and telecoms served by Zappware," said TGS esports CEO, Spiro Khouri. "Upon further investigation, it was evident that NextTrip could bring a travel booking solution in-house to power our in-person tournaments, greatly enhancing our customer experience while allowing us to capture additional revenue, as in-person event activity continues to recover post-pandemic."
TGS built Canada's first Gaming arena - The Gaming Stadium, in Richmond, BC. TGS aims to take on a leading role in the metaverse bringing together travel, gaming and unique streaming experiences. The company aims to double down on the synergy between these three verticals.
The travel industry took a hit during COVID but with the easing of travel restrictions, the tourism industry all over is seeing a significant growth spurt.
NextTrip provides innovative solutions for leisure and business travel and has custom vacations. The company has also developed its own travel metaverse giving interested users an opportunity to experience 52 unique holidays from the comfort of their homes. The travel company has achieved this using Epic Games' Unreal engine.
Founded in 2018, TGS esports offers custom brand campaigns as well as several white-label tournaments that are broadcast on YouTube and Twitch. The company boasts the Toronto Comic Con and the Vancouver Battle Royale as some of its events. Last month, 7 Eleven, TGS esports and Canada esports announced select Rocket League players to represent Canada at the Commonwealth Games in Birmingham.
People are searching and watching content more than ever, especially their on-the-go devices, and that includes many hours of gaming and esports content. As the relationship with TGS developed, our team began to realize that we could create greater shareholder value through the combination of Reinhart/Zappware, NextTrip and TGS by taking advantage of the increasing synergies between esports, streaming/over-the-top (OTT) services, and travel booking solutions.
NextPlay co-CEO, Bill Kerby
And finally, the third vertical for TGS esports is Zappware's digital TV solutions. For around 20 years, Zappware has been providing users with unique multi-screen experiences across platforms. The accompanying video also highlights an interactive overlay system that will allow consumers to buy, ask questions and interact in various other ways with brands. At the same time, it also helps brands in getting measurable ROIs which in turn help grow the brand further.
Metaverse in Gaming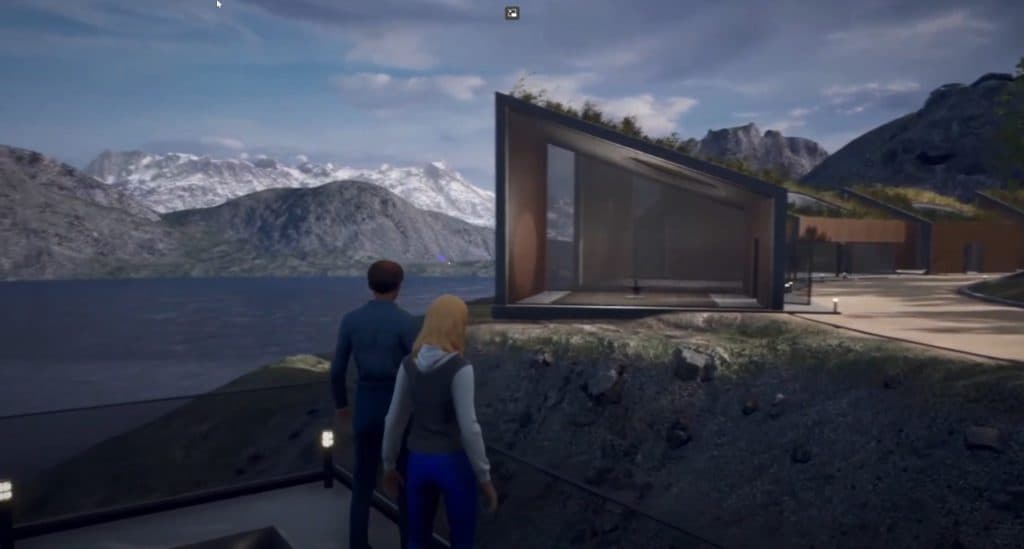 A visual representation of the TGS metaverse experience.

The word metaverse, first coined in 1992 in a science fiction book, is largely used to describe an ever-developing singular virtual world. Millions of people all over the world would be able to access the metaverse with companies and brands buying real estate, advertisements and opening businesses just as they would do on earth. The all-digital universe would offer unique experiences without the limitations of the physical world.
Last year, Facebook announced a pivot to the metaverse, even changing its parent company's name to Meta. The announcement did not come as a surprise as the company has been investing in metaverse opportunities for well over seven years, but the name change highlighted the company's increasing focus on the digital space. Describing the metaverse as the 'successor to mobile internet' Mark Zuckerberg's Facebook Keynote speech envisions a parallel reality where avatars are representations of the human self.

While the concept of metaverse has been around for a long time, it is only recently that we have seen increasing focus on the same. Epic Games has successfully organized multiple virtual concerts and events with hundreds of thousands of players participating from across the globe. Experiencing a larger than life Ariana Grande concert in the virtual world opens new experiences for fans and unique opportunities for brands.
With their focus on travel, gaming and streaming, TGS is targeting promising segments that still have huge untapped potential. The strategic acquisition is subject to shareholder approval