Moonton had took Tencent to court in 2019 for defamation and spreading false information.
A 2019 commercial defamation lawsuit by Moonton, the developer of Mobile Legends: Bang Bang against Tencent for commercial defamation has reached a conclusion.
A Chinese court has ordered Tencent to pay Moonton 220,000 Chinese Yuan (about $30,000) for damages it has caused as a result of the defamation.
Moonton said that Tencent spread misleading information
Tencent and Moonton are direct competitors. Tencent released the MOBA mobile title Honor of Kings for China in 2015 with a global version following up in 2016. Moonton, on the other hand, released Mobile Legends: Bang Bang in 2016.
While Honor of Kings has been able to perform extremely good in China, its global version hasn't fared really well, especially in the lucrative SEA market. Mobile Legends has managed to become the king of the Southeast Asian mobile MOBA market with a reported 90 million monthly average users. The game is also one of the most-watched esports titles globally.
An in-game screenshot from Mobile Legends (Image via Moonton)
With stiff competition, it isn't surprising to see Tencent and Moonton butting heads against each other frequently.
In 2019, Moonton filed a lawsuit against Tencent for defamation and unfair competition. The company said that Tencent fabricated false information which caused serious damage to Moonton's business reputation.
In October 2020, a Chinese district court found Tencent guilty of spreading false information against Moonton. The court ruled that Tencent had hired a local lawyer in Indonesia to spread misleading information about Moonton in the country. This was done when he Mobile Legends Professional League (MPL) Indonesia, a franchised league, was going to be held.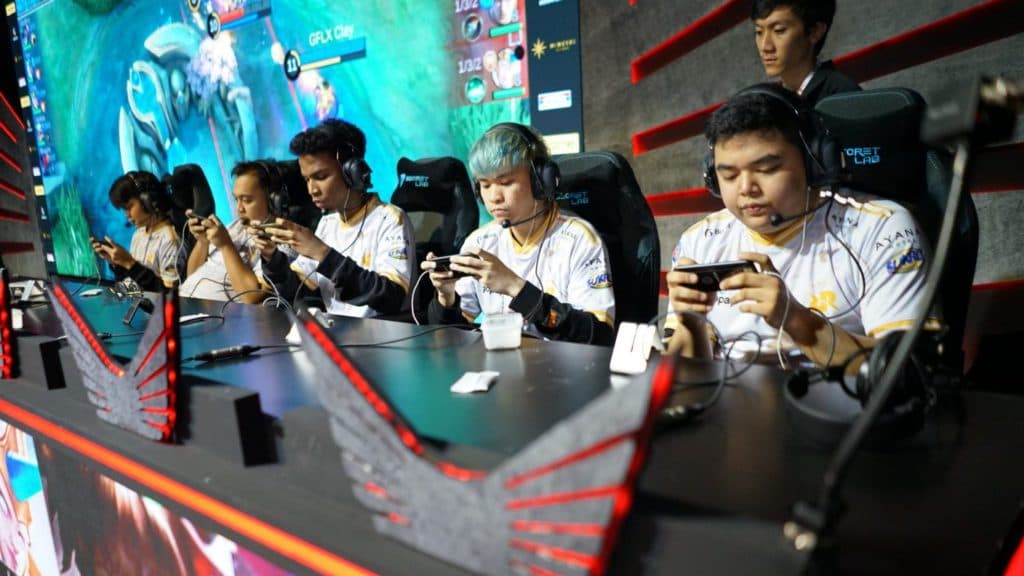 A still from the MPL ID (Image via MPL)
It's unclear what the exact timeline of this misleading information was.
Tencent had appealed the ruling in an Intellectual Property court but couldn't find any respite. The company has now been ordered to pay Moonton 220,000 Chinese Yuan as compensation.
Tencent vs Moonton: A long history of lawsuits
Tencent and Moonton have quite a history when it comes to taking each other to court. In 2018, Tencent won a lawsuit against Moonton's co-founder Xu Zhenhua who had to pay about $2.9 million USD.
Actually, Xu Zhenhua was a former employee of Tencent who founded Moonton shortly after he left the tech giant. This was found to be in violation of a non-compete agreement he had signed. It's to be noted that this lawsuit was against Xu Zhenhua as an individual and not Moonton.
An in-game screenshot from Wild Rift (Image via Riot Games)
Besides this, Tencent-owned Riot Games sued Moonton earlier this year for allegedly ripping-off League of Legends: Wild Rift. The company said that Moonton had copied the logo, characters, gameplay, heroes, and more from Riot Games. This case is still pending in court.