Unprecedented hit shooter game Splitgate's Season 0 update is now live, with new content and cosmetics for players to enjoy.
Smash hit sci-fi shooter Splitgate is now on its Season 0 update, as announced by developer and publisher 1047 Games. The company dropped the Season 0 trailer on Wednesday afternoon, via the official PlayStation YouTube channel. Here is the upload on IGN:
The update marks the start of the game's first competitive season. Season 0 includes one new map and one new game mode: Karman Station and Contamination, respectively. It also features a Battle Pass with 100 levels to unlock, with plenty of cosmetics serving as rewards.
What is Splitgate?
For the uninitiated, or those that haven't heard the news about its unexpected popularity, Splitgate is a sci-fi first person shooter that combines the arena shooter gameplay of titles like Halo and Unreal Tournament with the teleportation mechanics from Valve's 2007 puzzle shooter Portal. Players compete against each other in classic arena shooter modes like team deathmatch and capture the flag, with the teleportation concept added in to spice things up.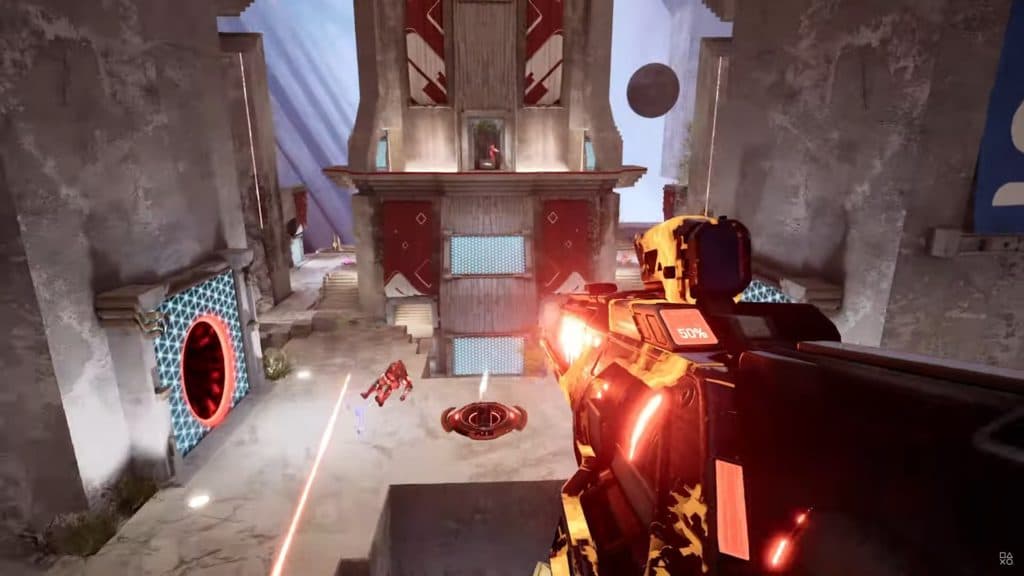 The game first released under early access two years ago on PC. However, initial reception was lukewarm and the game struggled to keep a healthy active playerbase. Splitgate has since exploded in popularity, particularly in July of this year as 1047 Games brought the game into beta status. This was also when the developer released the game on consoles, particularly the two latest PlayStation and Xbox platforms.
Users downloaded Splitgate more than 600,000 times during this period, quickly overwhelming the servers. 1047 Games then announced that the game would remain in early access for the foreseeable future as a result.
What is Contamination?
Aside from the implementation of competitive seasons, the biggest new feature coming with Season 0 is the new game mode Contamination. Inspired heavily by Halo's Infection, Contamination is an asymmetrical game mode where one player is restricted to wielding a melee weapon. Their objective is to "contaminate" others, thus turning opposing players over to their side after they respawn.
Uninfected players, on the other hand, can equip shotguns, and earn points for killing infected players. Each round ends upon contamination of all players.
What's in the Battle Pass?
Splitgate's first ever Battle Pass includes the usual cosmetic goodies: weapon and armor skins, as well as new emotes. The Battle Pass also features season-long challenges similar in nature to those in other titles like Apex Legends.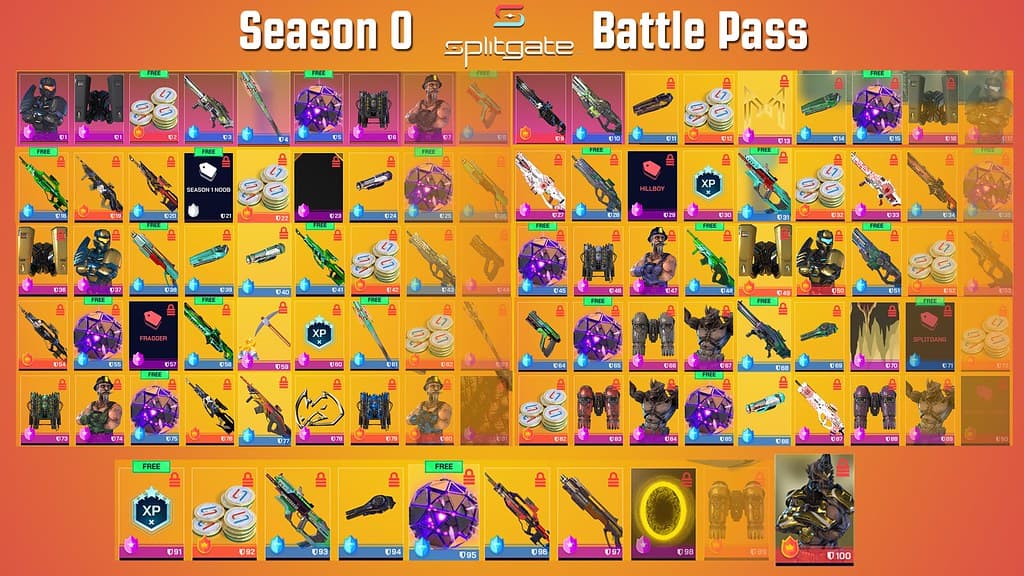 There are 100 individual levels for players to unlock, presumably with each level giving out a different skin or some in game currency for a total of nearly 100 unique rewards.
---
Splitgate is available through early access on PC, PlayStation 4/PlayStation 5, Xbox One, and Xbox Series X/Xbox Series S. Season 0 is officially live as of the time of writing.