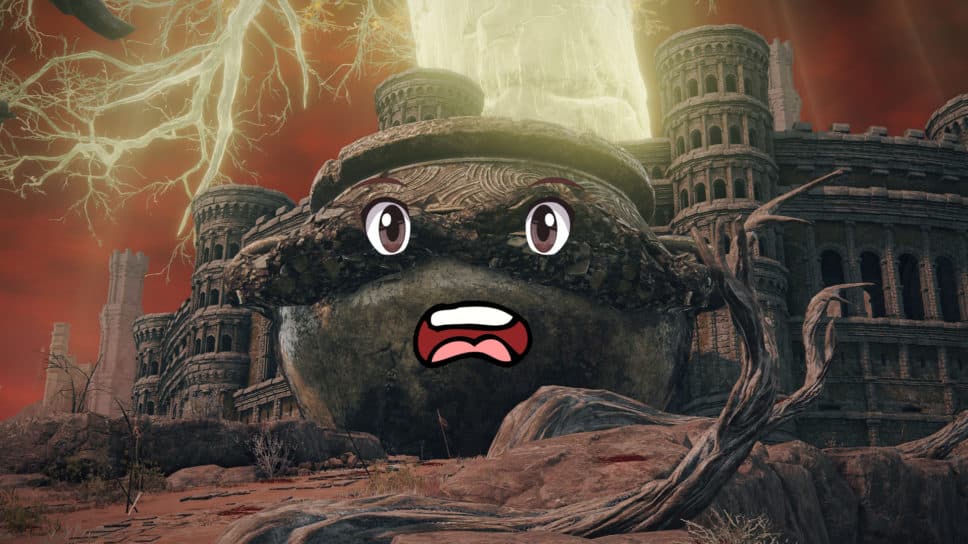 Prepare to cry as Elden Ring launches long-awaited free Colosseum PVP update
The gates are opening and the long awaited Elden Ring free PVP update is coming! Get the details now before a phantom invades!
While Elden Ring holds many mysteries one of the literal biggest is
the gigantic jar man
sitting outside a massive colosseum in the region of Caelid. Wonder no more as our huge friend is opening the gates and Elden Ring gets a free PVP update that will put players in the colosseum pit.
Revealed on social media days before the 2022 The Game Awards
--with rumor of more DLC to come--the free update appears to bring new modes and play options to content-starved fans.
Free PVP update for one and all
The short trailers showcases a player skulking around the open game world with two red phantoms, which is usually the designation for summoned PVP opponents. While full details have yet to appear, this seems to be a further expanding of the game's invasion and enemy-summoning mechanics. This isn't the first time that a
From Software Soulslike
has messed with the expectations of PVP.
The 2016 release Dark Souls III featured a faction called
the Mound-Makers
, which was a PVP mechanic that allowed for the summoning of purple Phantoms. These Phantoms could be either friend or foe, opting to help the player like a normal summon... Or at any time turn against their newfound friend and stab them in the back. Regardless, it's an addition to Elden Ring via a free PVP update that players will immediately enjoy.
The other big addition with this update is the opening of colosseums all across the game world. Locked away since game launch, these PVP arenas share resemblance and function to combat zones from past games. The zone appears to also offer combat trials in addition to some good old player versus player gameplay.
Keep an eye out for the release of the Elden Ring free PVP colosseum update tomorrow, as well as any new announcements coming from The Game Awards. Expect updates on both right here at
esports
.gg.
Will Harrison
Will has over a decade of print and digital journalism experience, with bylines in Polygon, The Escapist, The Toledo Blade, The Austin American-Statesman, and more. He's also the host of the World of Warcraft lore podcast Essence of Azeroth, loves Murlocs just a bit too much, and owns too many cats.