Minecraft Championship (MCC) 23 is going to happen this July 23rd. Here are the participants of the upcoming event.
Minecraft Championship (MCC) is back once again! This is the twenty-third canon event since the first one in November 2019. As per tradition, the Minecraft event is set to happen on a Saturday. Fans will be able to spectate the championship on July 23rd, 2022, so mark your calendar!
Organized by Noxcrew, MCC is a popular monthly Minecraft event joined by top Minecraft streamers and content creators. Truly a light, fun event, Noxcrew constantly makes the effort to balance the team in each canon MCC in order to ensure an overall satisfying experience. Thus, this is why you won't see overpowered teams, like two S-tier players together in one team or teams with three A-tier players.
Tubbo, awesamdude, and Purpled will skip this MCC for the first time since their respective debuts in MCC 9, MCC 18, and MCC 20.
Teams and participants of MCC 23
Red Rabbits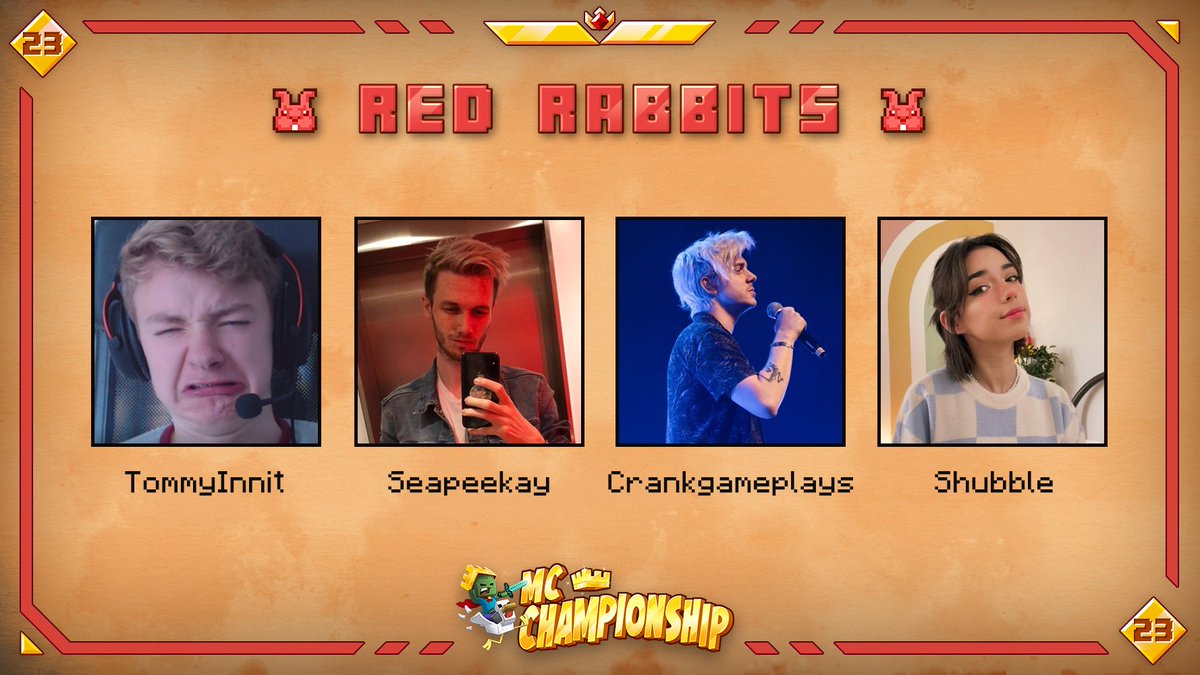 TommyInnit
Seapeekay
Crankgameplays
Shubble
Crankgameplays joins MCC once again after his first appearance in the previous MCC. They join MCC 22 champion, TommyInnit along with MCC veteran Shubble and All Things MCC's Seapeekay.
Orange Ocelots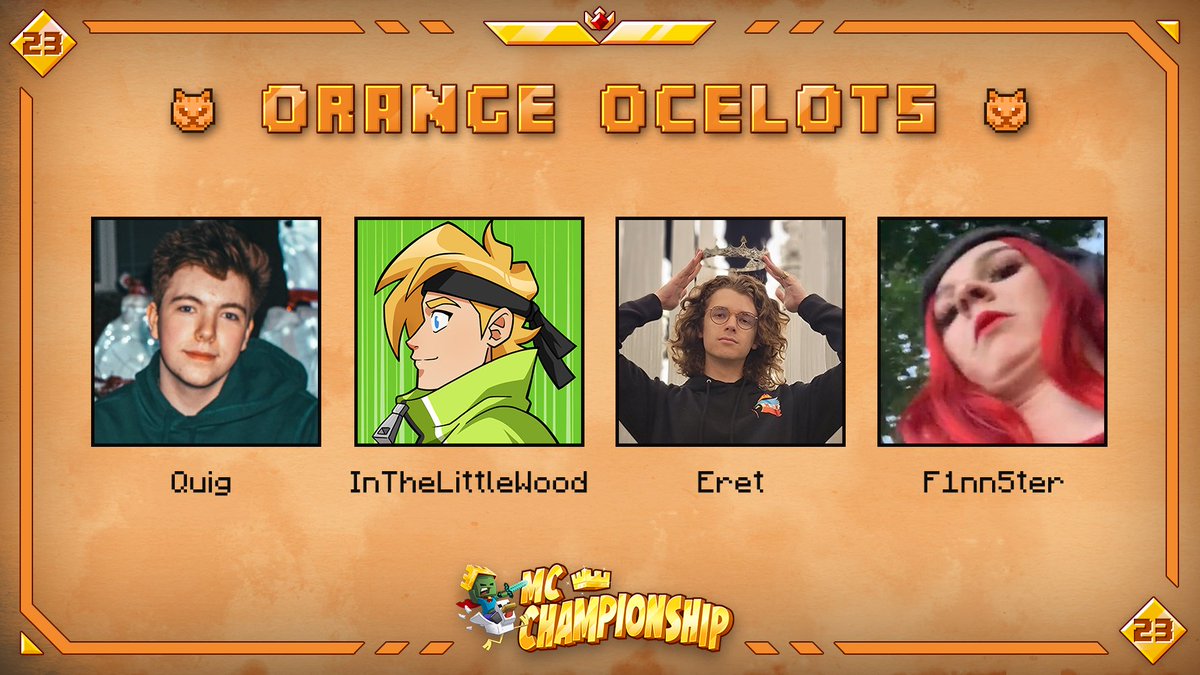 Quig
InTheLittleWood
Eret
F1nn5ter
Quig , one of the top players of MCC, will be playing with veteran InTheLittleWood, Eret and F1nn5ter. This is the first time F1nn5ter will be participating in a canon event since MCC 16, when he won his first crown.
Yellow Yaks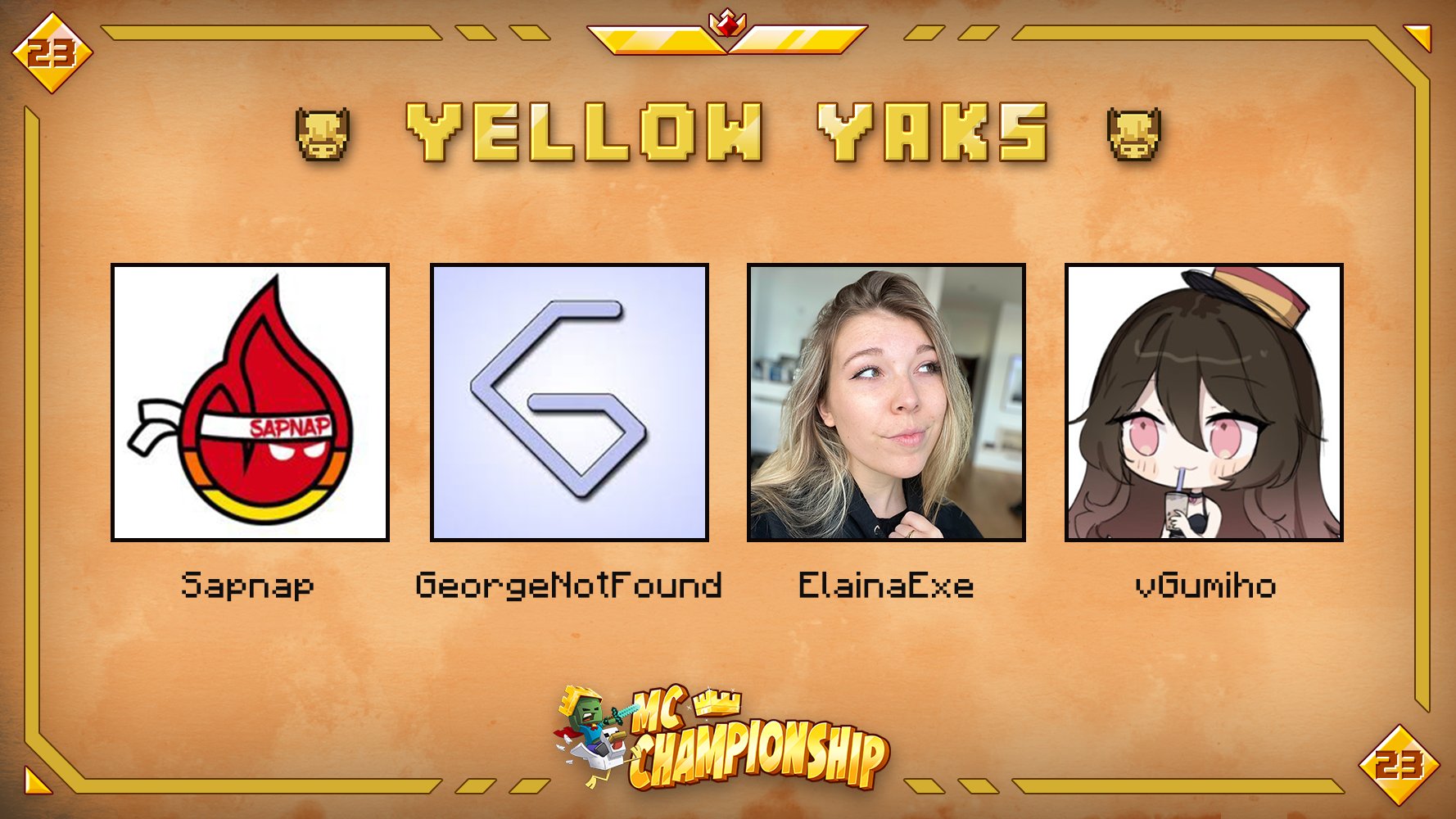 Sapnap
GeorgeNotFound
ElainaExe
vGumiho
Meanwhile, Sapnap, GeorgeNotFound, ElainaExe, and vGumiho join together under Yellow Yaks. The famous duo from the well-known Dream team pairs up on a quite rare occasion.
Lime Llamas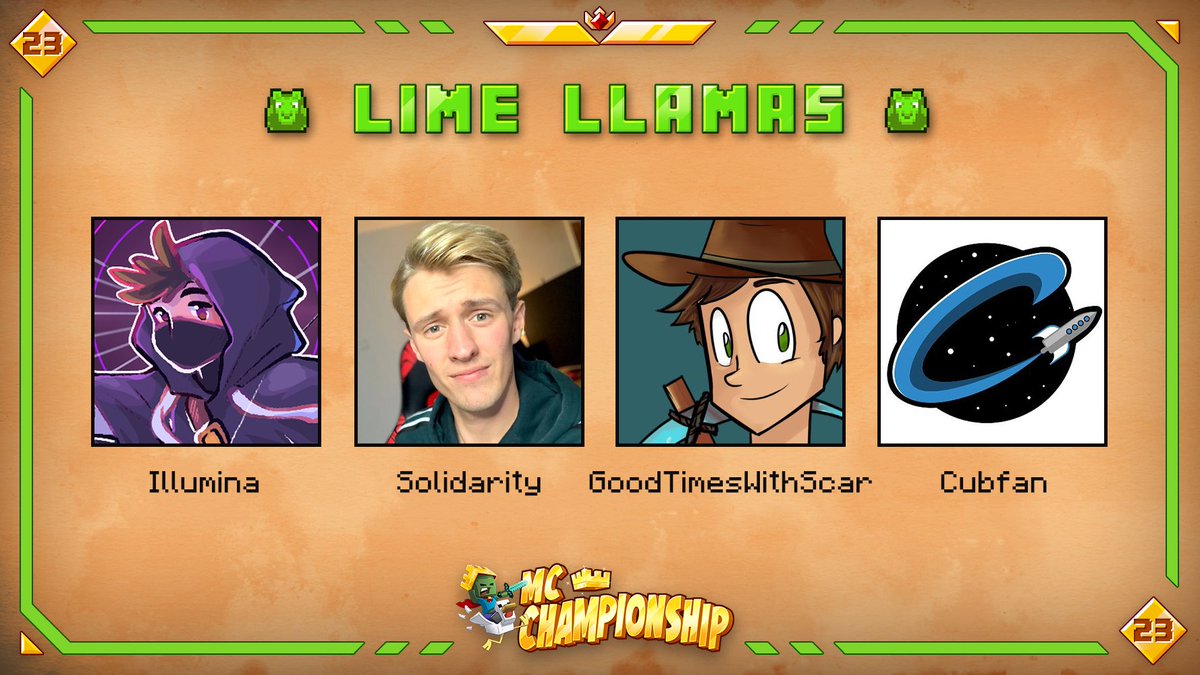 Illumina
Solidarity
GoodTimesWithScar
Cubfan
Solidarity, MCC veteran joins Hermitcrafters Cubfan and GoodTimesWithScar, and Illumina, a well-known speedrunner in the community and also a top MCC player. Indeed, Illumina has constantly been in the top 5 of every MCC he participated in, excluding his first-ever event.
Green Geckos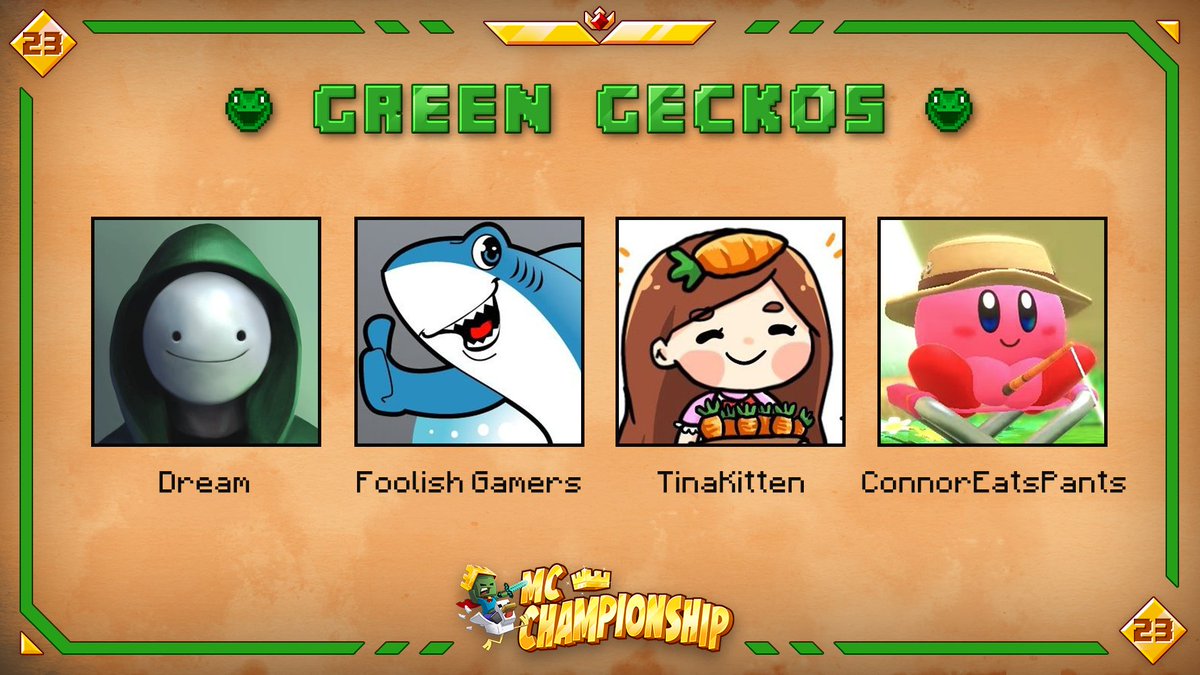 Dream
Foolish Gamers
TinaKitten
ConnorEatsPants
Dream is teamed up with Foolish Gamers and TinaKitten, third-timers of MCC and ConnorEatsPants, an infrequent participant since his first one in MCC 11. According to fans of the event, this team is unlikely to win since it consists of three 'newbies' of MCC.
Cyan Coyotes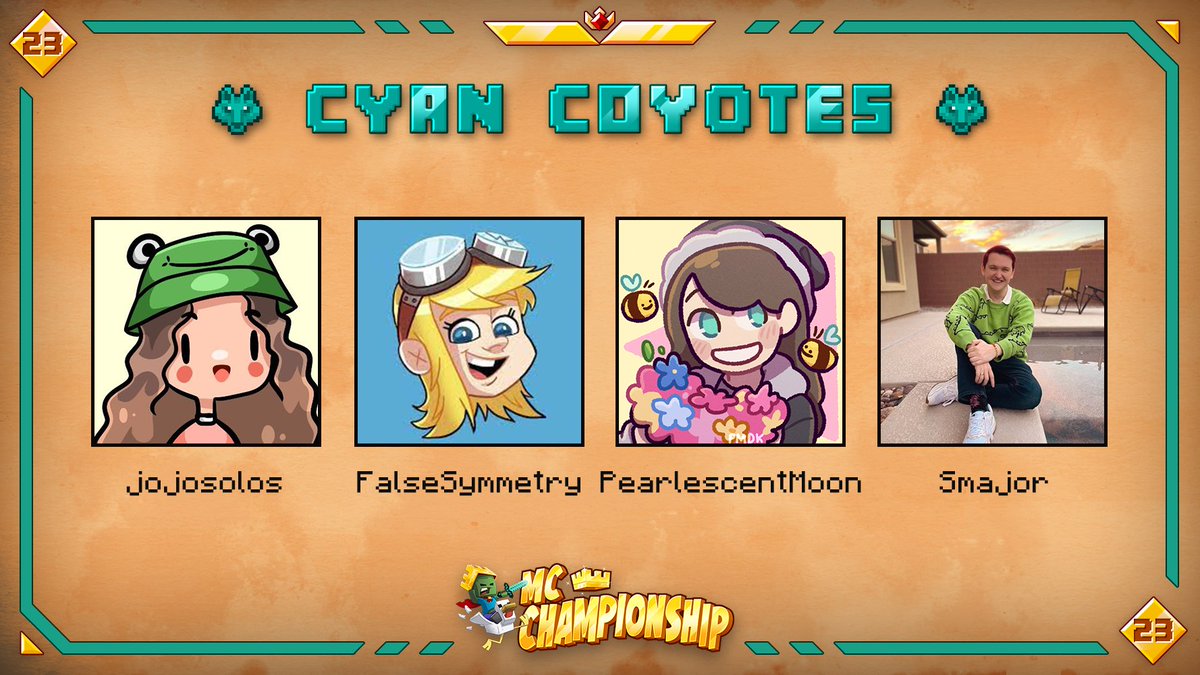 jojosolos
FalseSymmetry
PearlescentMoon
Smajor
PearlescentMoon, FalseSymmetry, jojosolos and Smajor joins together under one team. This team will surely be a force to be reckoned with, especially in the mini-game Build Mart.
Aqua Axolotls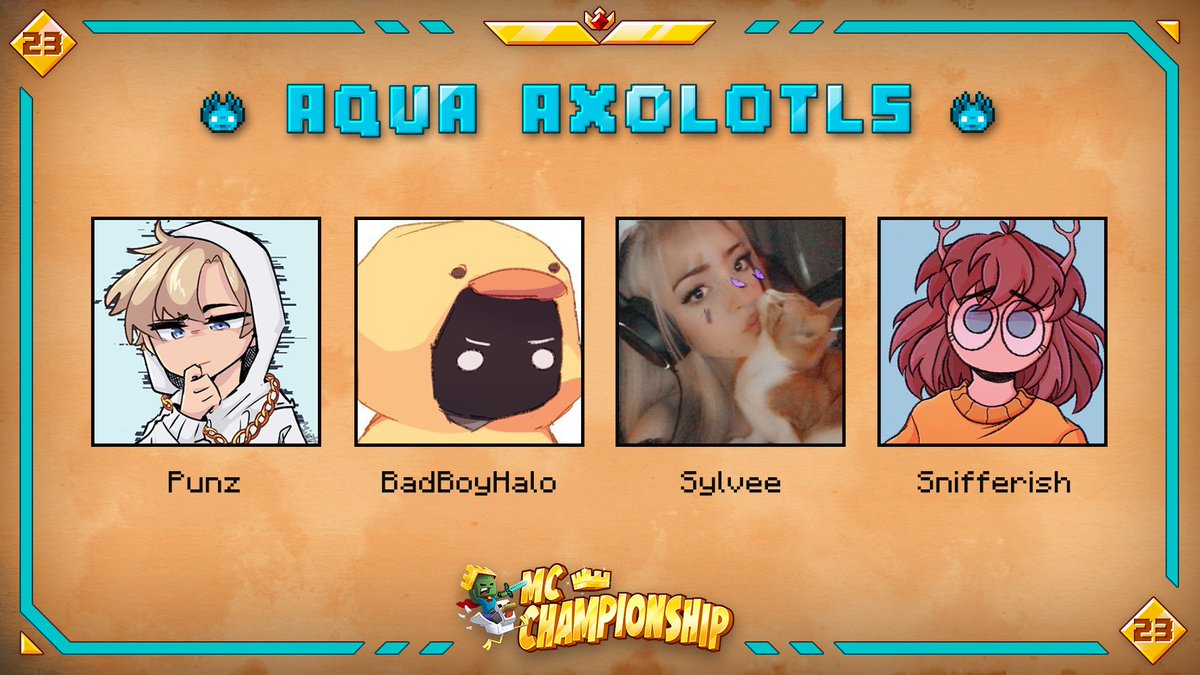 Punz
BadBoyHalo
Sylvee
Snifferish
BadBoyHalo is joined by Punz, Sylvee, and Snifferish. This is Snifferish's third time competing in a canon event, their first being MCC 21 when they won their first ever event.
Blue Bats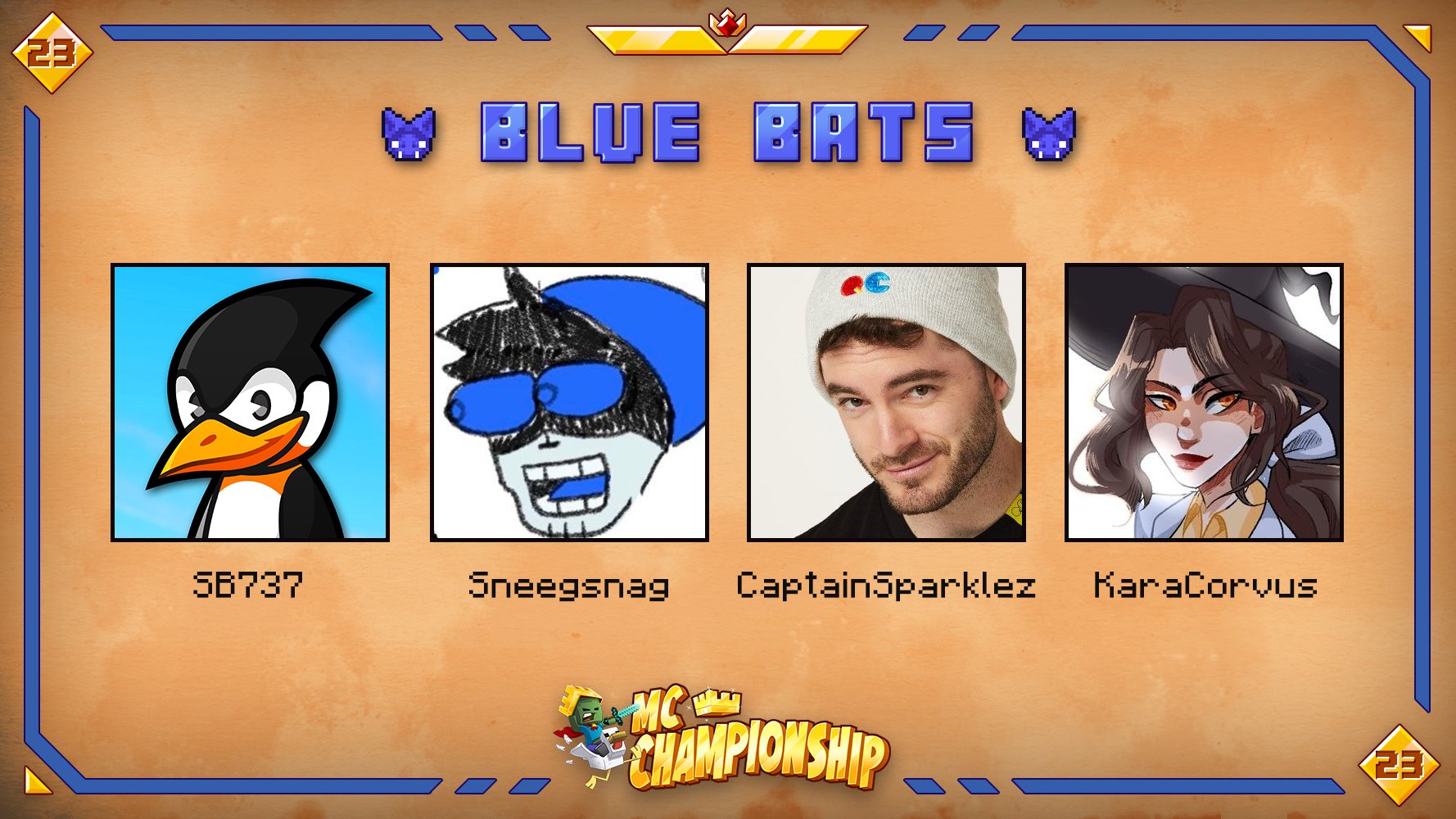 SB737
Sneegsnag
CaptainSparklez
KaraCorvus
MCC Pride22 champion, Captain Sparklez teams up with KaraCorvus, Sneegsnag, and SB737 under Blue Bats. Even after he broke his curse in the previous MCC, we can't help but wonder if he will resume getting third place.
Purple Pandas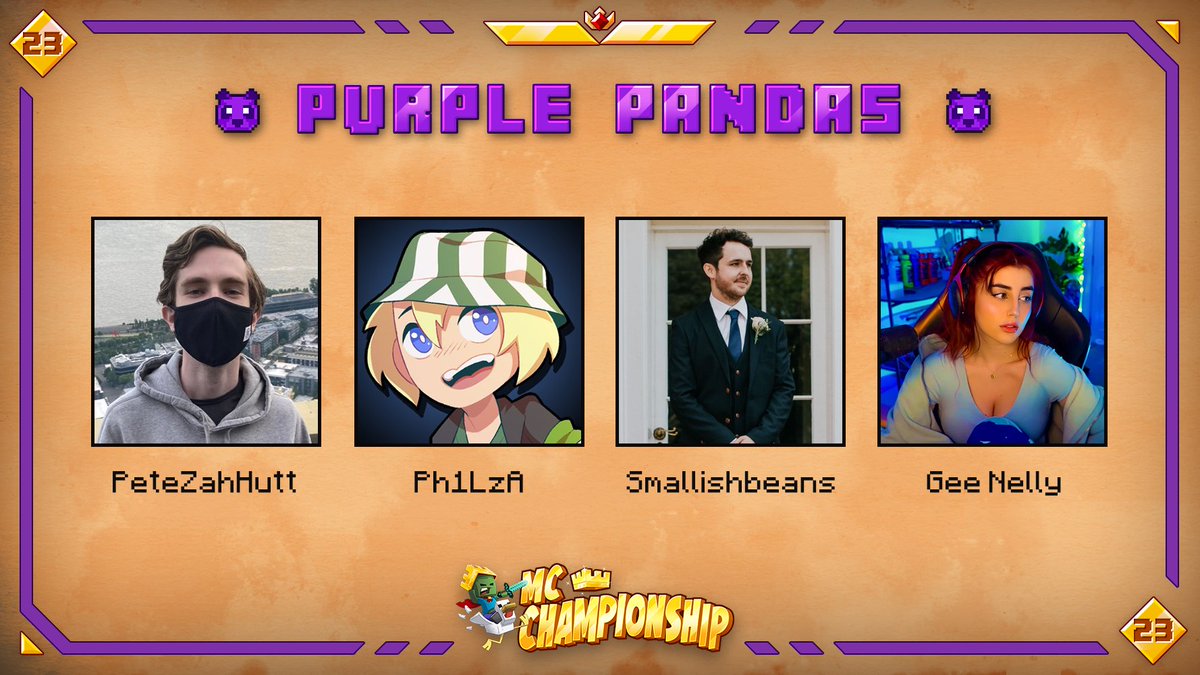 PeteZahHutt
Ph1LzA
Smallishbeans
Gee Nelly
PeteZahHutt, one of MCC's S-tier players is joined by Gee Nelly, fellow MCC veteran Ph1LzA and Smallishbeans. PeteZahHutt has also been consistently top 5 in MCC throughout Season 1.
Pink Parrots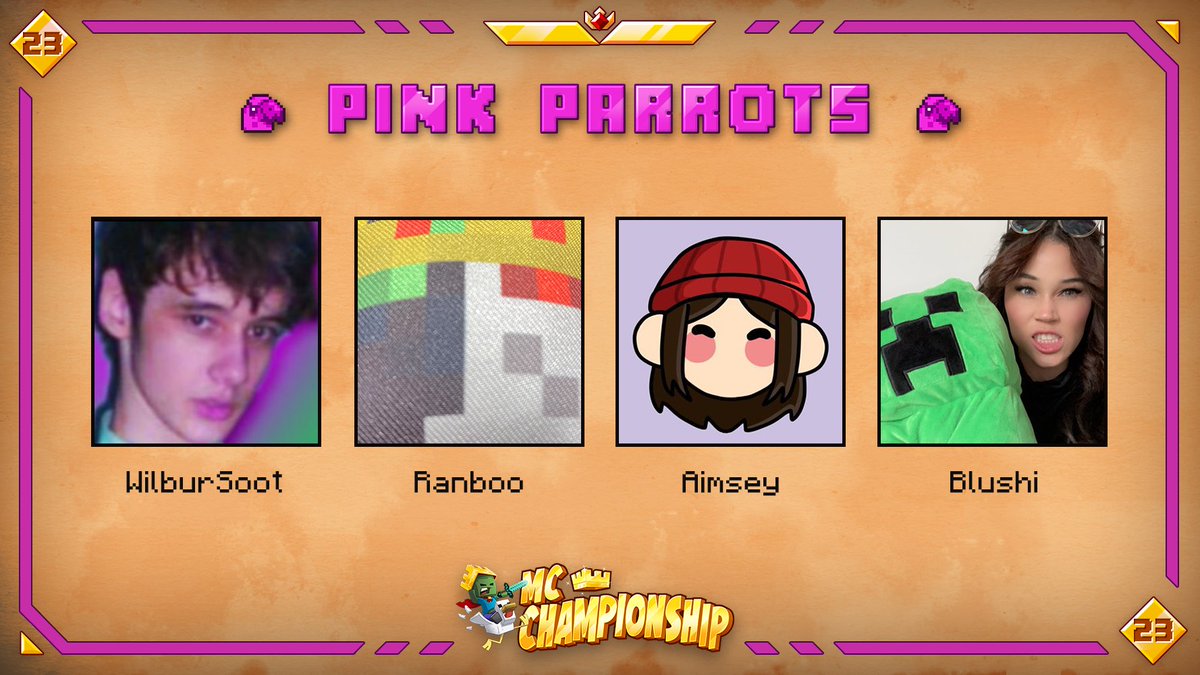 WilburSoot
Ranboo
Aimsey
Blushi
WilburSoot and Ranboo pair up together again, joined by Aimsey and Blushi who entered the main roster earlier after their initial participation in MCC Rising. In fact, this is the first canon event for Aimsey after her first participation in MCC Rising and MCC Pride.
Make sure to tune in to any of the streamers above on July 23rd, at 8 PM BST or you can watch it on the Noxcrew's official channel.
Stay tuned to Esports.gg for more gaming news and updates!