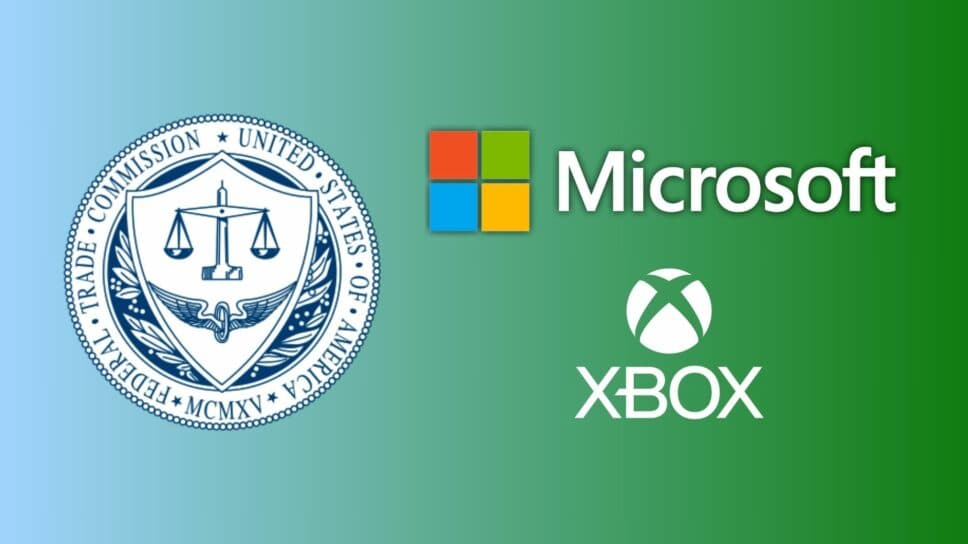 Leaked Microsoft documents reveal unreleased Bethesda projects and discless Xbox
Several confidential documents and emails from Microsoft have been leaked through the FTC vs Microsoft case files. The leaks reveal details on new Xbox consoles, upcoming Bethesda and Microsoft gaming projects and Microsoft's acquisition plans.
Microsoft's long-running battle to greenlight the Activision-Blizzard acquisition deal has spilled more secrets. The Silicon Valley giant's California trial against the FTC has been the source of multiple leaks already. The trial already concluded in Microsoft's favor, but the case continues to be a source of trouble for the company. This time, a document leak has revealed some of Microsoft's secrets instead of Sony's.
Earlier this year, a sharpie mishap ended up becoming the source of leaked Call of Duty Revenue data for Sony. This time, leaked documents from the trial have revealed Microsoft working on a new diskless console and unreleased Bethesda projects.
A new Microsoft Discless Xbox Series X refresh in 2024
A prominent part of the document leak was Microsoft's plans for an Xbox Series S/X refresh. The company is planning to introduce an improved version of the Xbox Series S/X in 2024. While details on the renewed Series S are unknown, the Series X refresh is a cylindrically shaped "digital-only" console with 2TB storage and a modular gyro-controller.
Designated "Brooklin" by Microsoft, the console features a USB-C port in the front with power delivery. What's interesting is Microsoft's verbiage to describe the console. They call it "adorably all digital" and excluding a disk reader in a flagship console is certainly going to go down as a controversial decision.
Moreover, the new controller for the refreshed Xbox Series X is going to be an upgrade over the existing one. The "Sebile" controller features a dual-tone color scheme with a rechargeable and swappable battery, modular thumbstick, and improved connectivity. Microsoft describes the controller as an "immersive" controller with improved haptics, an accelerometer, and better durability.
Additionally, the presence of a rechargeable battery and a USB-C port on the console indicates this controller will not need battery replacements and can be charged with a cable. It is likely that Microsoft is gunning for a similar experience to the Playstation 5's Dualsense controller with improved immersive haptics.
Leaked Bethesda Games
There's new Bethesda releases alongside the Microsoft discless xbox. Image Credit: Bethesda Softworks
The Microsoft document leak also revealed details on several unreleased Bethesda games. These include the upcoming Indiana Jones game, an Elder Scrolls: Oblivion remaster, a new Doom game, and a sequel to Ghostwire: Tokyo. These games are mentioned in a July 2020 presentation about Microsoft's acquisition of Zenimax/Bethesda Softworks. While a lot of these titles are pending release, information from such an old presentation could be inaccurate based on present timelines. It is likely there are alterations to the timeline. Nevertheless, the fact the leak does confirm the existence of some of these projects.
The Elder Scrolls: Oblivion Remaster (Originally set for FY2022)
Doom: Year Zero and DLC (FY2023) and a second set of DLC for FY 2024
Fallout 3 Remaster
Dishonored 3 (FY2024)
Ghostwire: Tokyo sequel (FY2024)
In addition to the aforementioned unannounced titles, there is also information on some titles we are already aware of.
Indiana Jones, which was originally scheduled for FY2022
Project Kestrel and an expansion (FY2023 and FY2024)
Project Platinum
Vaguely named "Licensed IP Game".
FTC denies responsibility for the leaks
The FTC has come out with a statement denying responsibility for the leaks. There appears to be a lot of speculation and conversation around the source of the leaks on Twitter. It's certainly a mess for both the FTC and Microsoft to deal with. A leaked August 2020 email from Phil Spencer also revealed that Microsoft intended to acquire Nintendo. It'll be interesting to see how this leak plays out legally between the two parties.