Bungie Studios has been hit by a wave with several departing employees taking to Twitter to describe their experience amidst Destiny 2's recent failures.
Employees at Bungie Studios began their month with the disappointing news of mass layoffs. Destiny 2, the studio's flagship title has reportedly been struggling to meet revenue projections for 2023 with an unsatisfied player base and Pete Parsons, the CEO of Bungie, has cited these reasons for the layoffs.
Despite Sony acquiring Bungie Studios in 2022, general sentiment around the game's content has declined. As a result the Destiny 2 and Halo communities have been in a state of uproar since news broke about the layoffs.
Lead Composer Michael Salvatori among laid-off employees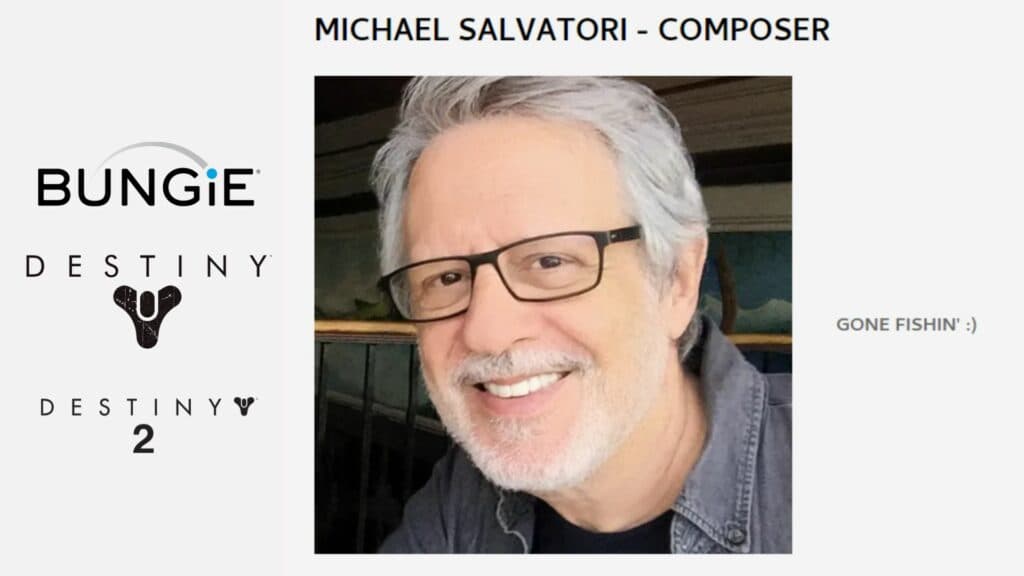 Award-winning composer, Michael Salvatori's website now just says "Gone Fishing" instead of citing his work for Destiny.
The most shocking development from the situation is the studio's decision to lay off Lead Composer Michael Salvatori. Salvatori has become a household name among the Destiny community thanks to his soundtrack for the game, which is an integral part of its identity. Instead of citing his work for Bungie, the award-winning composer's website simply says "Gone Fishing", confirming the news. His layoff has come across as quite a shock to the Destiny 2 community.
Employees describe harrowing layoff experience
A few employees reached out to influencers under conditions of anonymity to describe the layoffs. One of them reached out to Destiny 2 YouTuber and Twitch Streamer Zavalr, claiming they were called in to work while on leave, only to discover the news had already been broken. The employee went on to describe a traumatic environment at the studio, with employees crying at their desks and packing their things. As per their account, their badge had already been deactivated by the time they left the building.
Former Destiny 2 Community Manager Liana Rupert posted a thread on Twitter describing the experience her ex-colleagues faced at Bungie Studios. She also spoke about how employees who weren't fired have also been anxious since the news broke out. According to IGN reporter Rebekah Valentine, Bungie staff reported some concerning developments around the studio's QA department. Apparently, Bungie has dismissed a large number of employees from the QA team in the weeks leading up to the latest layoffs.
The Final Shape expansion delayed until 2024
Bloomberg journalist Jason Schreier reports that Bungie Studios has delayed Destiny 2's upcoming expansion, "The Final Shape" until June 2024. Additionally, the studio's new game, Marathon is internally delayed until 2025. The Destiny 2 community is unhappy with this news and is canceling its pre-orders.
---
Stay tuned to esports.gg for the latest esports news.