Netflix has announced that they will be creating a Gears of War movie with an animated series coming shortly after.
November 7, 2022 marks the 16th anniversary of Gears of War. The title developed by Epic Games was one of the first original concepts to take off on the Xbox 360. It formed a rabid fanbase, a hardcore esports scene and an entire universe brought to the forefront through its games, books, comics and more. Now, beloved fans of the third-person shooter series will finally see it adapted into a film. Netflix has confirmed a live action Gears of War movie is in the works with an adult animated series to follow.
Netflix is making a Gears of War movie and animated series
Microsoft formally purchased the franchise's rights in 2014 and their own studio, The Coalition, has handled its properties ever since. Rumors of a Gears of War movie were a thing long before that acquisition. New Line Cinema was to create a film in 2007 with a script allegedly written.
By 2010, many productions members began to leave the project. Then the budget was cut and it was dead in the water. Former studio lead of The Coalition, Rod Fergusson, then confirmed a movie was coming in 2016 in a Microsoft team-up with Universal. That ultimately never came to frution.
Now, Netflix is at the helm with hopes of finally fulfilling Microsoft's dream of crafting a Gears of War movie. An adult animated series will then follow the live action feature film. Netflix has also indicated additional Gears of War projects are possible if their first venture with the series is successful.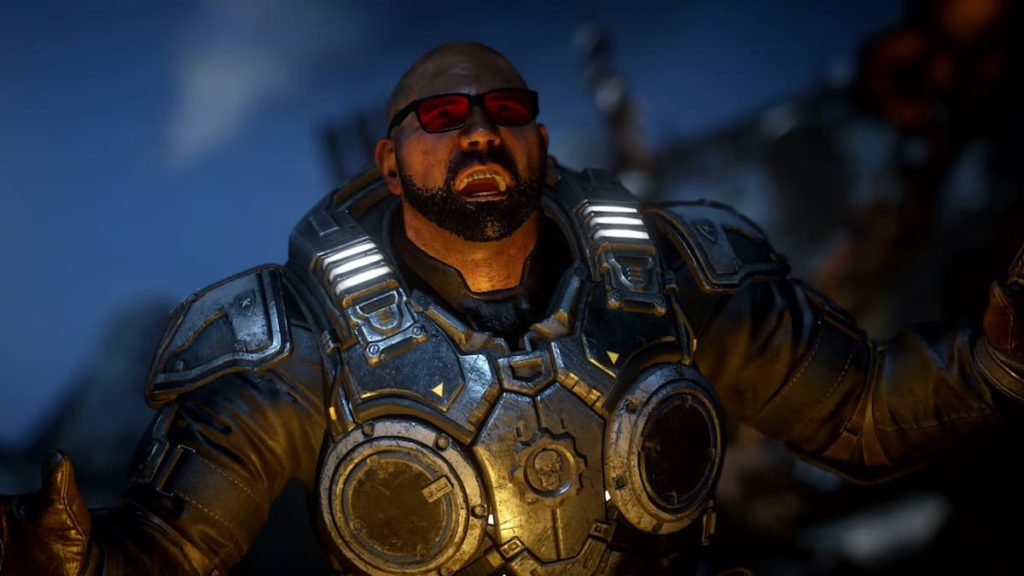 More information will be revealed in the future, but one thing is for sure. Fans are hoping that current movie star and former WWE superstar Dave Bautista will play main character Marcus Fenix. He confirmed in 2021 that he turned down a role in the Fast and the Furious franchise to pitch a Gears of War movie. He even received a Marcus Fenix skin in Gears of War 5 with his own voice lines and his Batista Bomb wrestling finisher as an in-game Execution.
Stay tuned to Esports.gg for more gaming news as we wait to hear more about the Gears of War movie on Netflix.