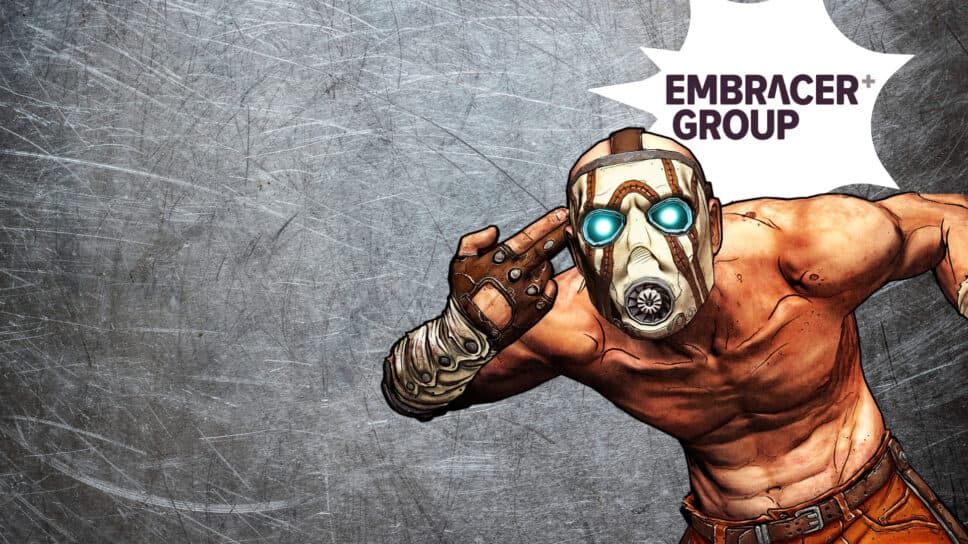 Embracer Group may be selling Borderlands developer Gearbox
Investment firm Embracer Group may be looking to unload Gearbox, the developers of the beloved Borderlands series.
Not content on killing off studios with 30 years of history, Swedish investment firm Embracer Group may also be trying to sell off Gearbox Studios. Given Embracer's penchant for buying up developers and IPs during the pandemic era, it's no surprise that the inevitable firesale has begun.
After a failed $2 billion deal with Saudi Arabia's gaming group, Embracer now looks to be tightening its belt every which way.
Reported by Bloomberg's Jason Schreier, the potential sale of the Borderlands-creating studio could be a move to recoup costs from the purchase by Embracer of Gearbox two years ago. A $1.4 billion dollar acquisition, of a company which has made over one billion dollars from the Borderlands franchise alone.
Embracer looks to unload Gearbox
According to the original report by Reuters, two third-party entities are potentially interested in buying Gearbox from Embracer Group. However, the mere mention of the news was enough to raise Embracer stock prices up nearly five percent. After an announcement in June for plans to reduce its debt by $900 million, Embracer followed through on restructuring, liquidation, and removal of bought assets.
However, that has not stopped the investment firm from further purchases. This has included buying the rights to the Tomb Raider franchise, as well as the gaming rights to the Lord of the Rings.
As for Gearbox, Bloomberg makes mention of a potential plan for the developer to go independent. Similar in nature to how Destiny creator Bungie found freedom from Activision, it's entirely possible that Gearbox could do the same from Embracer. However, only time will tell.
Stay tuned to esports.gg for esports news and gaming information.