Resorts World Last Vegas has a massive pool complex and is the first integrated resort on the strip in over a decade.
Esports organization Dark Zero has partnered with Resorts World Las Vegas in a first-of-its kind partnership. As part of this partnership Darkzero athletes, partners and industry leaders will gain access to the resort's facilities. Resorts World Last Vegas has a 5.5 acre pool complex with sweeping views of the Strip. DarkZero
"We are thrilled to join forces with Las Vegas's premier resort and entertainment destination. The health and wellness of our players & staff is at the center of everything we do, and Resorts World Las Vegas offers a variety of unique opportunities for our players/staff to get away and recharge" said Tommy Padula, Head of Partnerships at DarkZero.
DarkZero's Rainbow Six Siege team won the Six August 2020 Major - North America last year. However, this year, the team finished in the 13-16th place at the Six Invitational 2021. More recently, DarkZero announced its foray into Valorant when it acquired the Kooky Koalas roster.
What does this partnership mean for Dark Zero?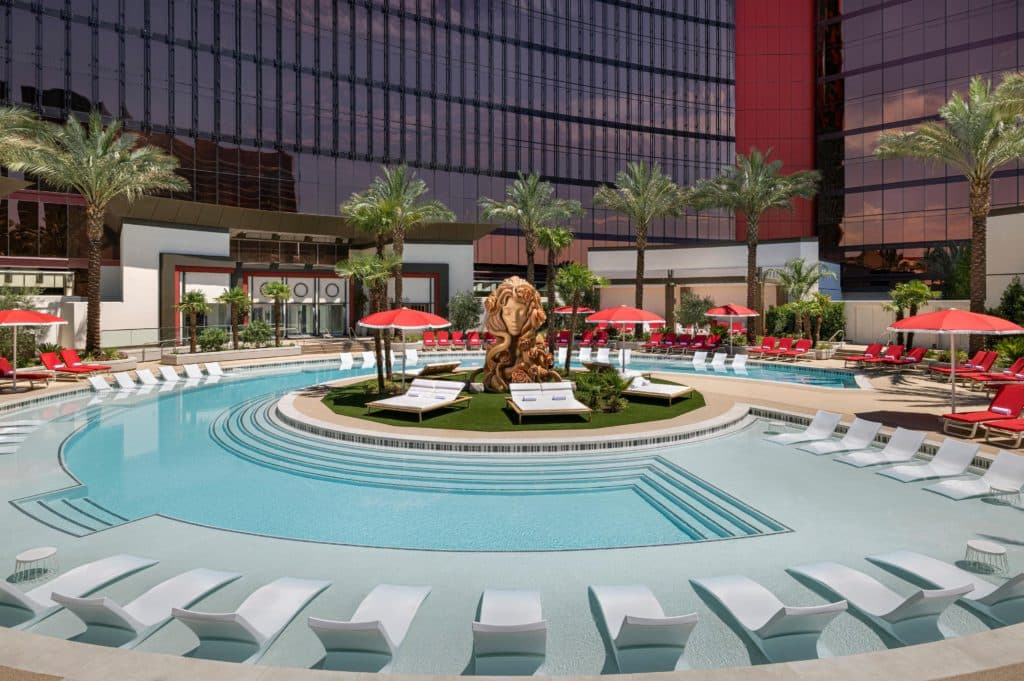 Resorts World Last Vegas.
The announcement says this partnership will see the first resort to foray into the esports gaming space. The Resorts World Las Vegas logo will appear on the left sleeve of Dark Zero rosters. This includes both the Rainbow Six: Siege roster as well as the Valorant roster. In addition, Dark Zero esports will offer VIP experiences for Resorts World Las Vegas to use at their disposal like "Play with a Pro". This is an experiential opportunity to go head-to-head against some of the best players in the world.
This partnership with Resorts World Las Vegas will unlock access to world class amenities for everyone under our brand, as well as current and future partners. DarkZero will remain committed to becoming an impactful and influential organization within the Las Vegas community.
DarkZero CEO Zach Matula.
This partnership brings together two different industries. Resorts World Las Vegas is the first integrated resort to be built on the strip in over a decade. The luxurious resort hopes to offer unique experiences as part of its partnership with Dark Zero esports.