StreamBeats announces new DMCA-free playlist in collaboration with 100 Thieves called Hype Tracks. If you want some new music for your stream these tracks make for a more energetic alternative.
Streamers now have a 100 Thieves-approved playlist for live streams and videos
Ever since music publishers started cracking down on Twitch, streamers have been looking for new ways to play music. Luckily content creator Harris Heller created StreamBeats for this very reason. His library of tracks lets streamers and content creators to add music to their videos and live streams without worry. Gaming giant 100 Thieves has taken notice and yesterday posted a new collab with StreamBeats called Hype Tracks. (Link!)
There are a ton of ways creators can stream Hype Tracks. Users can listen on a Spotify playlist, find a 24/7 live stream on Twitch and YouTube and even download the playlists. Streamers can now easily throw up music in the background of their live content without worry. In addition to StreamBeats' regular playlists, gamers now listen to new sounds from 100 Thieves themselves.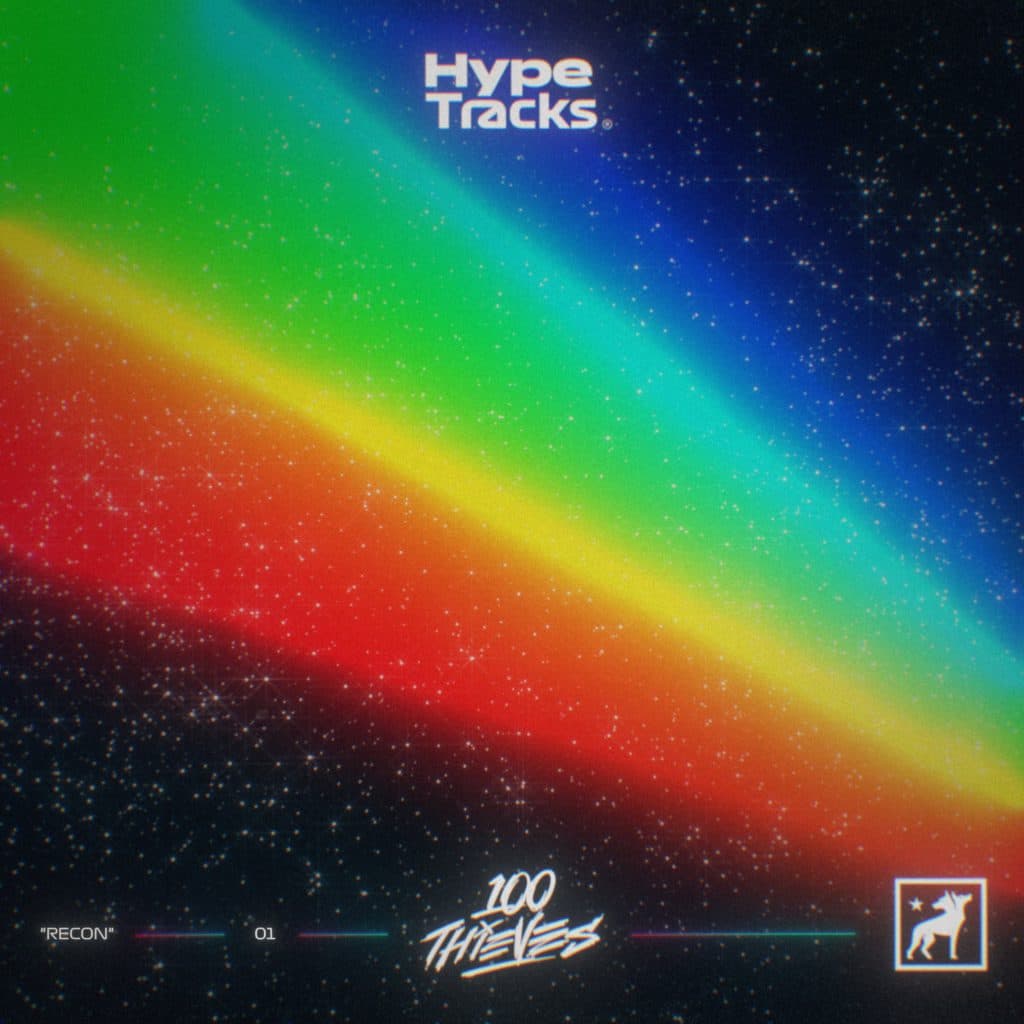 For the launch 100 Thieves released 3 albums worth of music (Image courtesy of @100Thieves)
StreamBeats founder Harris Heller involved in Hype Tracks
StreamBeats founder Harris Heller took to Twitter to break the 100 Thieves news, getting massive hype from creators. Alongside the new playlist, Heller and StreamBeats have already dropped over ten playlists on Spotify including drum and bass, dubstep, along with ambient and more. In addition, you can also find Christmas music.
The news is a huge win for content creators who have been walking on eggshells with music for too long. Earlier this year Twitch sent an email saying creators should expect another strike soon. "We recently received a batch of DMCA takedown notifications", Twitch said, "with about 1,000 individual claims from music publishers."
This is especially bad for the streamers who rely on VODs for content. Obviously this was a serious issue, even for large orgs. 100 Thieves' President also tweeted how excited he is to solve this problem. Nevertheless, streamers can now continue to create the content they want with even more variety.