XSET to return to Fortnite
Popular gaming lifestyle brand announces their return to the famous Battle Royale.
It was a sad moment for the Fortnite community when teams such as NRG, XSET and more announced their retirement from the popular Battle Royale back in 2022. Now, with Fortnite's official FNCS Global Championship around the corner, XSET announces their return to the game.
XSET, the popular gaming lifestyle brand, is officially back and involved in the Fortnite scene.
XSET to make their official return to Fortnite
The popular gaming lifestyle brand, who have had no involvement in the Fortnite scene for quite some time now, officially announced that they will be venturing back into competitive and casual Fortnite.
The company has a known goal to "redefine" the gaming lifestyle category, and their hopes are that a move such as returning to Fortnite will help elevate them.
Many people are wondering just what XSET's goal within the Fortnite scene will be. With the FNCS Global Championship taking place this October, will the company sign a few competitive players?
XSET member and Fortnite caster speaks up on the news
If you follow competitive Fortnite then you have probably heard of Jacob "Jacob PR" Arce, who is a well-known Fortnite caster. The popular commentator shared his thoughts on XSET's return to the scene.
"Fortnite holds a special place in my heart; it epitomizes the creativity that sets XSET apart," said Arce. "The game and its creators are incredibly versatile, offering numerous opportunities to infuse creativity into both gameplay and content creation."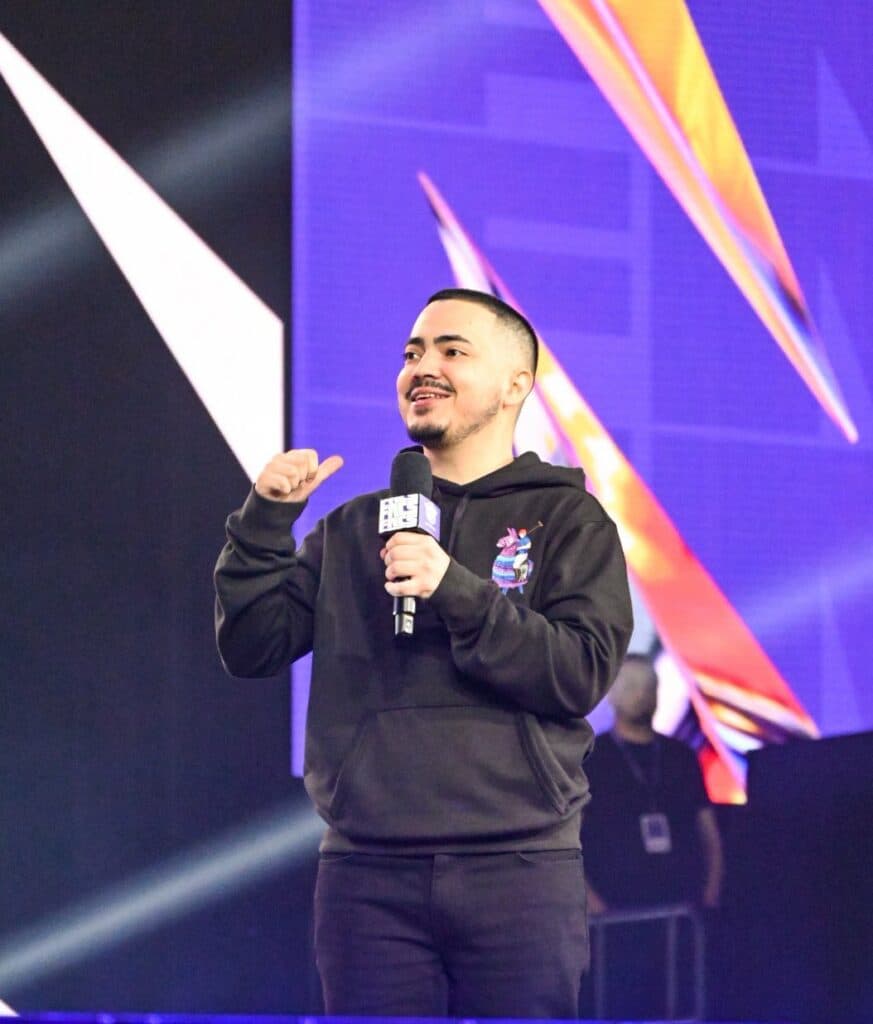 Jacob "Jacob PR" Arce casting during the 2022 FNCS Invitational
This news is exciting not only for Fortnite fans but gaming fans as a whole.
"Without revealing too much–get ready for some major announcements."
With so many opportunities and possibilities awaiting in Fortnite, from competitive to casual to creative, the gaming scene has never looked this exciting.