Rumors surrounding whether or not the Arcane League of Legends Set is going to be released tonight HAVE been confirmed!
Jinx is coming back to the item shop, and this time, she's bringing Vi along with her. The official release within the Fortnite Item shop will be tonight, Jan 22nd, at 7 p.m. est, leaving fans in anticipation.
This has been a long-awaited release for League of Legends fans within the Fortnite community. The Jinx skin was a huge hit the moment it was first released in Fortnite back a few months ago. This has subsequentially paved the way for future collaborations within the Fortnite universe.
Players will have the option to purchase the Outfit (+ Back Bling), Pickaxe, and Emote in the Arcane Vi Bundle, which additionally includes the Piltover's Finest Loading Screen.
Fortnite is notorious for bringing along beloved characters from multiple different franchises such as this League of Legends. Previously in November, they had a Naruto bundle release in the shops, and have had countless other collaborations with Marvel, Star Wars, etc.
The Arcane set is based not only on the game of League of Legends but the smash-hit Netflix series, "Arcane." Arcane released on Netflix back in early November 2021. The show dazzled the League of Legends fanbase and even brought quite a bit of new admirers to the series.
Yet another Pop Culture reference in Fortnite
As video games grow more prominent in today's society, so does the influence it has within our pop culture. This Netflix adaptation is a direct example of the influential impact games such as League of Legends and Fortnite have on our society. Without it, we may not have seen the Arcane add within Fortnite's item shop.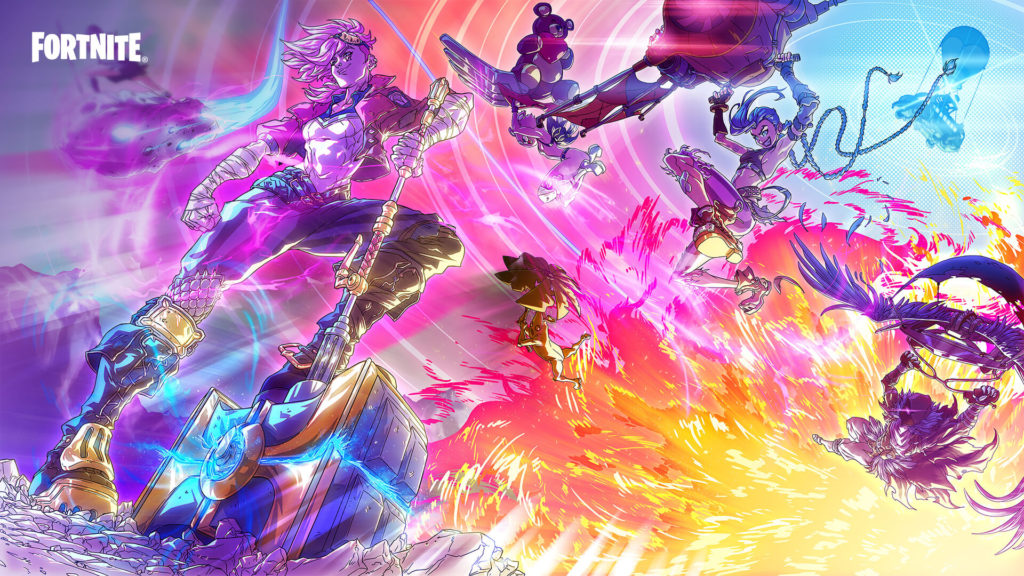 Fortnite fans are preparing for this item shop drop and will be ready to drop off the battle bus and show off their new Jinx or Vi.
Following this release, we just have one question; what large collaboration will Fortnite indulge in next?
Stay tuned to esports.gg for the latest Fortnite news and updatesTgar.