Here is how you can play Steph Curry's new Fortnite creative map.
Professional basketball player and four-time NBA Champion Stephen Curry has made the jump into Fortnite. However, unlike fellow player LeBron James, Steph Curry begins his adventure with a Creative map dubbed "Run the Ring." This basketball-themed Death Run provides casual fun for Fortnite players as they attempt to navigate the obstacle course.
Here is everything you need to know about Steph Curry's Fortnite map.
Steph Curry's Run the Ring Death Run overview
This map features a slick basketball-inspired appearance as players traverse the challenging labyrinth. After loading into the map, a giant in-game version of Steph Curry greets you, and the Run the Ring map includes some inspirational words from the man himself.
The goal is quickly overcoming obstacles, such as bouncing platforms and grinding rails while collecting coins. One such hurdle tasks you with making a three-point shot by entering a cannon and attempting to reach a teleportation Rift.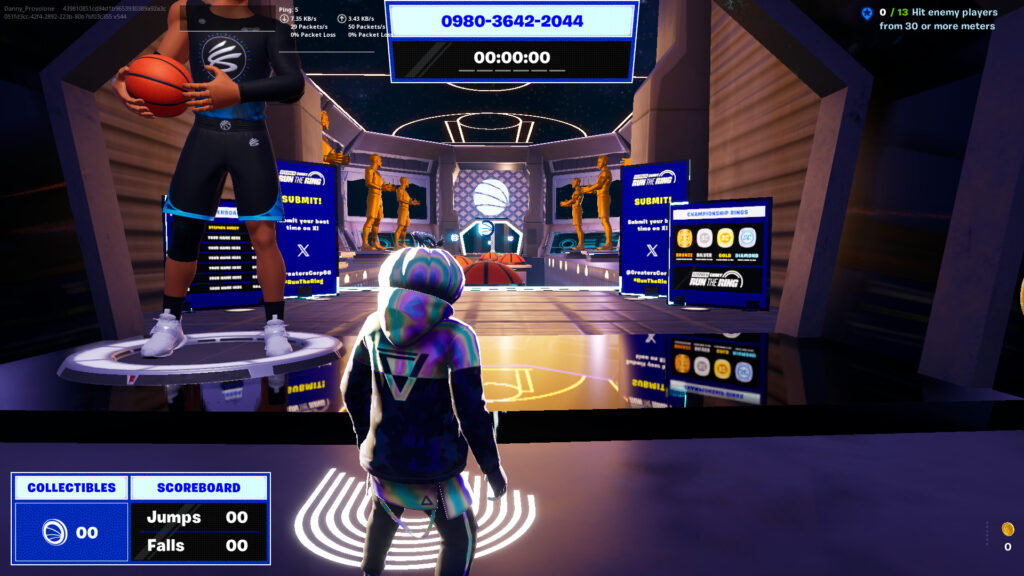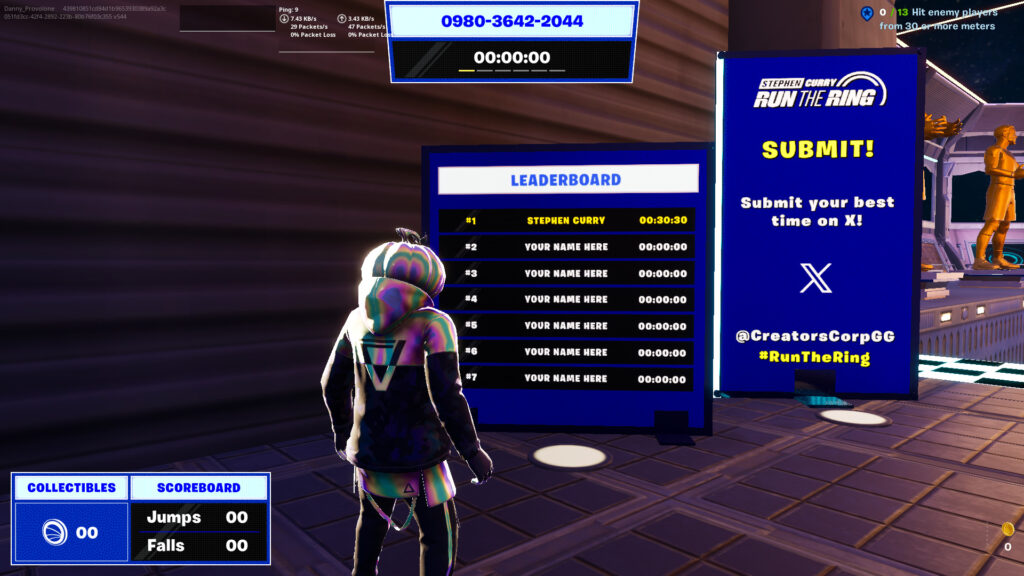 A scoreboard on the user interface (UI) keeps track of your time spent on the map, jumps, falls, and collectibles. In addition to completing the map, you can aim for a high score to make it on the global leaderboard, which you can find at the map's start.
How to play Steph Curry's Run the Ring Fortnite map
Navigate to the Search icon from the Fortnite lobby.
Enter map code 0980-3642-2044.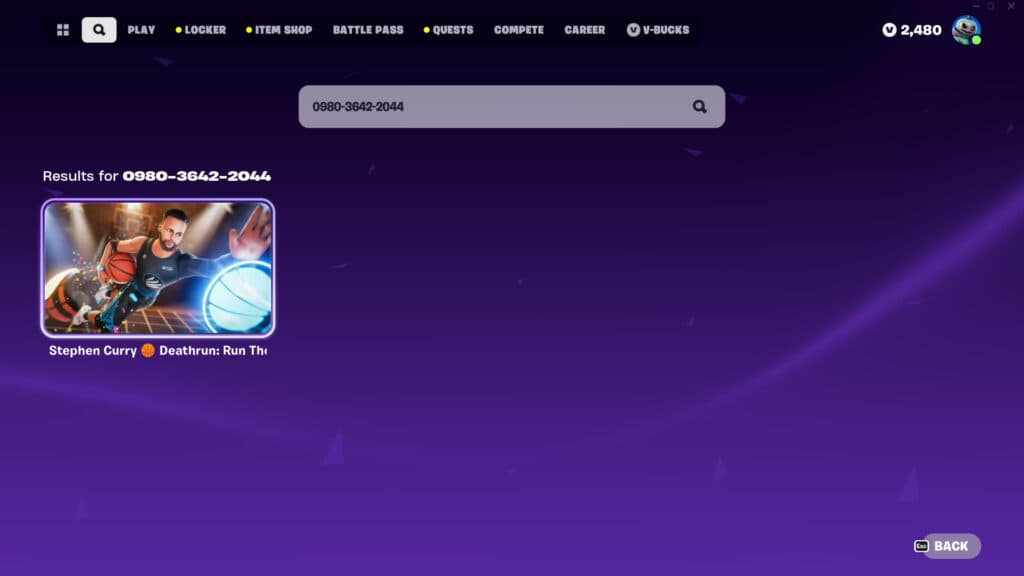 Click Select when the map appears.
Launch the map once it returns you to the lobby.
Could an Icon Series skin be next?
Epic Games may not need to do much to bring Steph Curry into the Fortnite Icon Series. For those who don't know, the Icon Series classification in Fortnite houses many celebrities–one of which is NBA superstar LeBron James. Like LeBron James, Steph Curry is a recognized athlete and would fit nicely into the cosmetic collection.
However, it's worth noting that Steph Curry's map has no affiliation with Epic Games, but the foundation exists for an Icon Series crossover.