The F1 legend joins the Fortnite Icon Series!
World-renowned F1 racer Lewis Hamilton is heading to Fortnite as part of the game's Icon Series. The Icon Series in Fortnite has led to various celebrity collaborations, including LeBron James, Ariana Grande, Patrick Mahomes, Neymar Jr., and many more. Lewis Hamilton has made history as the first racing driver to join the Fortnite Icon Series–a monumental moment without question.
Here is everything we know about the Lewis Hamilton collaboration.
Lewis Hamilton heads to the Fortnite Icon Series
Hamilton, who is currently third in the F1 World Rankings, has accomplished a lot in his career as a racer. He holds 103 worldwide wins as an F1 driver and frequently competes for more titles. Now, he can add Fortnite Icon Series skin to his growing list of accomplishments.
The skin captures Lewis Hamilton's appearance and places it into a Fortnite character model. Additionally, the F1 driver's in-game Outfit offers various alternate styles for players to enjoy. Epic Games officially announced the collaboration with a trailer. It depicts Lewis Hamilton wandering through a glass maze before crashing through one of the panes and dropping in from a Rift with his armor-suited skin.
Lews Hamilton Icon Series cosmetics and release date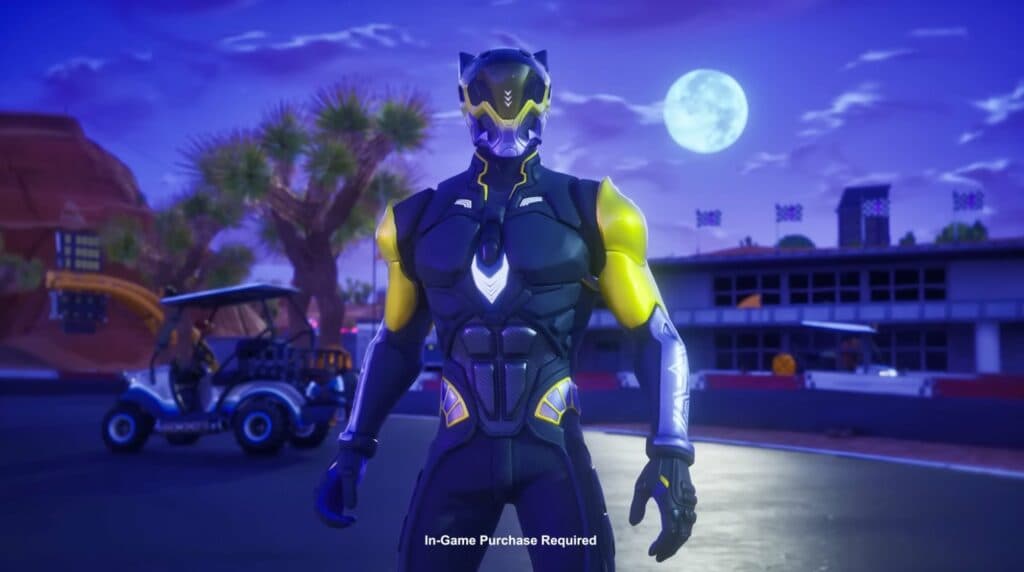 Image Credit: Epic Games
Based on the brief trailer, we spotted at least two alternate styles for the base Lewis Hamilton Fortnite skin. Beyond that is a surfboard-type Glider, sword Pickaxe, and a space-themed bulldog Back Bling.
After researching, we stumbled upon Lewis Hamilton's bulldog Roscoe, who has his own Instagram and appears to be the inspiration for the Back Bling. 
Here is a look at the complete Lewis Hamilton Icon Series collection, which will be available in the Item Shop on Friday, November 17, at 7 p.m. EST:
Image Credit: Epic Games
What are your thoughts on the Lewis Hamilton skin? Let us know, and stay tuned to esports.gg for more Fortnite and esports news!