Is Fortnite cross-platform? Find out below.
Xbox, Playstation, PC and even mobile all allow Fortnite to be played. The question is, is the game cross-platform? And can players use the same account on all devices?
The answer is simple. Yes, Fortnite is cross-platform.
Can different platforms play with or against each other?
For quite some time now, Fortnite has allowed players to compete against or with one another from multiple different devices. Whether you are a PC, Xbox, Playstation or even a Switch player you can play together.
All you have to do is go to your Fortnite settings and make sure to turn on "allow cross-platform play".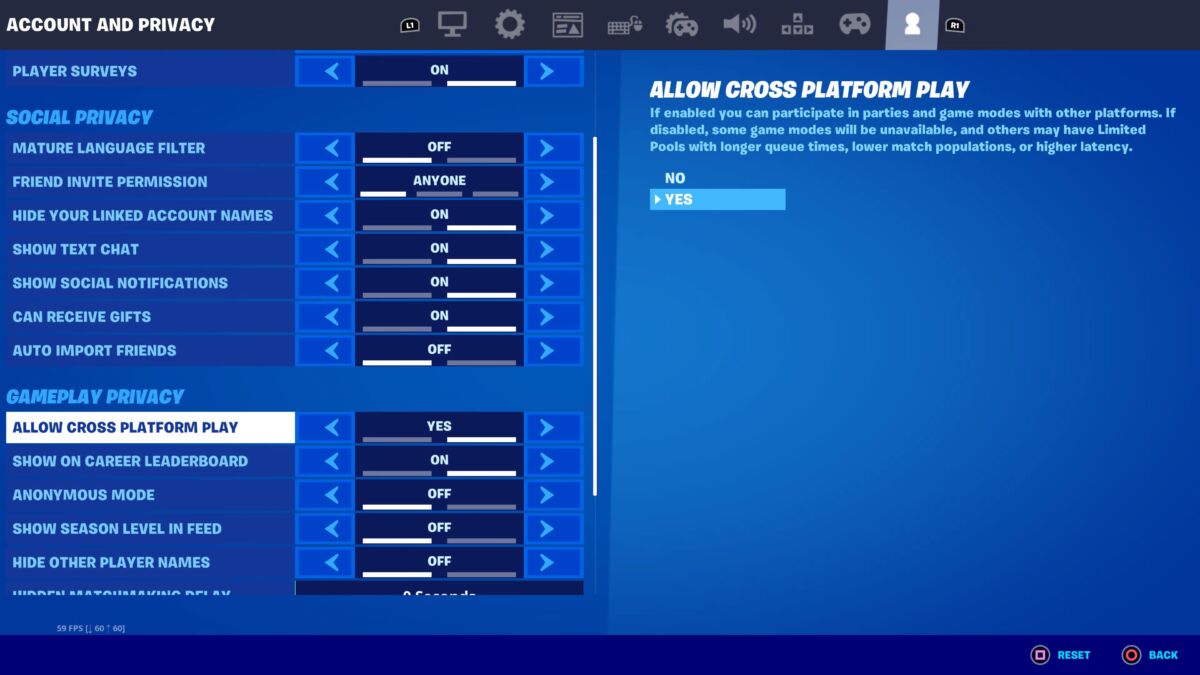 To tell the difference between players, Fortnite has added a small icon next to everybody's name which shows what platform they play on.
How to use the same account on all platforms
Making your account cross-platform is relatively easy. All you have to have is an Epic Games account. This will directly link your separate platform accounts together.
To do this, start by navigating to epicgames.com. Once there, you will need to sign up and create your own account.
Once your account is created, you need to head to account settings. This is under the tab "Account". Once you are there, a tab on the left side will say "connections".
Click on connections and then click on accounts. There you will see options for Xbox, Playstation and more. Click on whichever account you are trying to connect to, and then log in to that separate account.
Once this has been completed, your Epic Games account will officially be linked to your console accounts. If you connect both your Playstation and Xbox accounts to your epic, then you can play with all the same cosmetics on both consoles.
This feature directly syncs your accounts together, so you do not have to make a new account for each device. All cosmetics that you purchase after you are synced will appear on all devices.
Will my settings also be transferred over?
One of the largest annoyances in Fortnite is having to change your settings. Luckily, when syncing separate profiles to your Epic Games, your settings should sync over to your other profiles.
Whatever account settings you sync first should be added to your other accounts.
And with that you're good to go! As always, stay tuned on Esports.gg for more news and updates!