Season three is officially coming to a close. Here are the highlights of what made this season so special.
The end of a Fortnite season is nigh! Sunday, September 18, 2022, marks the official closing of Chapter 3, Season 3. Fans are on edge wondering what is to come next, as Epic Games has only released a small amount of information.
With the excitement for season four, we must acknowledge season three and the legacy it will hold in the Fortnite scene. What made this season special for those that played it? Was there something that made this season better than others?
Or, was this season a flop in some eyes? Regardless of your opinion, it is no secret that Chapter 3, Season 3 is going to be a season Fortnite players will remember for a long time!
The summer of 2022 was an absolute VIBE, and so was Fortnite's Chapter 3, Season 3
The summer season's name was a perfect fit. The title, "Vibin", was an exact representation of what this season held for players. There was nothing crazy going on within the game's storyline. Instead, it was a season filled with impeccable vibes and fun gameplay.
We had the addition of the Reality Tree and its sprouting across the island. The tree held its own POI on the map, which was a spot where players could relax and soothe in the various options of mushrooms and health accommodations.
This tree's roots grew throughout the island, changing multiple different locations to accommodate its needs. This new addition to the game was fun to play around with, and fun to watch competitive players learn to utilize its flavor in ways we never would have thought possible.
Season 3's competitive scene: Build vs. Zero Build
One of the largest comebacks Fortnite has ever made is their game mode Zero Build. The mode was first introduced at the start of season two, and it made waves throughout the gaming community
After bringing back various old players, and quite a bit of new ones, Fortnite knew it was time to make it an official competitive mode.
After adding in an arena mode for Zero Build, Fortnite started playing around with various different large tournaments featuring Zero Build. From fast-paced lightning cups to weekend trio cash cups, Zero Build competitive made its staple within the Fortnite community this season.
However, there was still the topic of regular Fortnite competitive.
The game still had its multiple tournaments each week, consisting of cash cups all the way to the season's Fortnite Champion Series. The best of the best Fortnite competitors took to the stage each week, proving why they are the greatest.
Unfortunately for a lot of players, it was announced earlier this week that there will be no FNCS competition outside of the invitational that is taking place in November. This means season three's FNCS was the last one of 2022.
Although this had upset quite a few players, it should be noted that this is just a reason why this season was all that more special.
Other competitions that took the stage during Fortnite Season 3
It should be noted, that not just the in-game Fortnite events are what stole the stage during season three. In fact, a few different organizations held their own events.
Throughout the entirety of the season, Twitch Rivals has been holding their own series titled "Road to TwitchCon". This was a trio Zero Build series that rewarded the top players with an all-expenses paid trip to TwitchCon in San Diego.
Alongside this series, were also multiple tournament series held by the CCA. The CCA is a premiere collegiate esports league that hosts some of the top collegiate esports tournaments in the scene.
We saw a large series by them titled "Summer Showdown", where the top collegiate players competed across a large prize pool.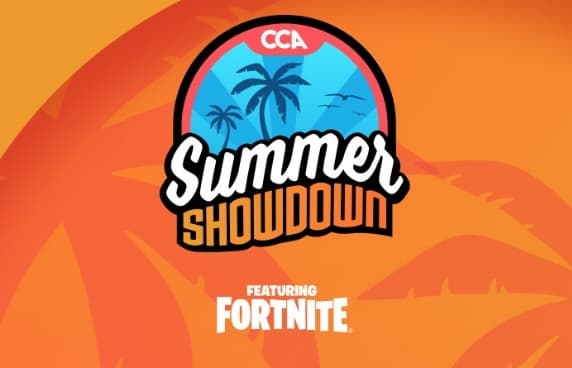 CCA Summer Showdown
The Summer Showdown gave players a new format, making the gameplay an exciting watch. As esports grows, so will the collegiate scene. Seeing large tournaments such as these pop up even in the summer months is exciting.
The end is here... but an exciting new season is among us!
The end of season three is in only a couple of days, but that does not mean the excitement has to end. We are diving into a brand new season, and with that, Fortnite's first in-person event since the World Cup. There will be a lot to look forward to with Fortnite's future. We at esports.gg are more than excited about it!