The highly-anticipated Fortnite x My Hero Academia crossover arrived early this morning. Here is what's included in the latest anime collab.
Fortnite's long-awaited My Hero Academia collaboration is finally here. Epic Games announced its latest anime crossover following the launch of Fortnite Chapter 4, and fans were understandably intrigued. This Japanese superhero manga is a global phenomenon. It has spawned a tv show, movies, video games, and now a Fortnite x My Hero Academia partnership.
As of 7 a.m. ET this morning, the collaboration is currently live in-game. Here's everything Epic Games has for Fortnite players and My Hero Academia fans.
My Hero Academia invades the Fortnite item shop
First and foremost, the Fortnite x My Hero Academia crossover has taken over the item shop. Players can purchase various cosmetic items, including four characters from the show; Izuku Midoriya, All Might, Katsuki Bakugo, and Ochaco Uraraka.
That allows potential buyers to choose between three heroes and one villain. Each Fortnite skin captures the character's appearance from the My Hero Academia universe. The selection is vast, as you'd expect, and you have until December 29 at 7 p.m. ET to grab them.
You can see a complete list and a look at the items below:
Izuku Midoriya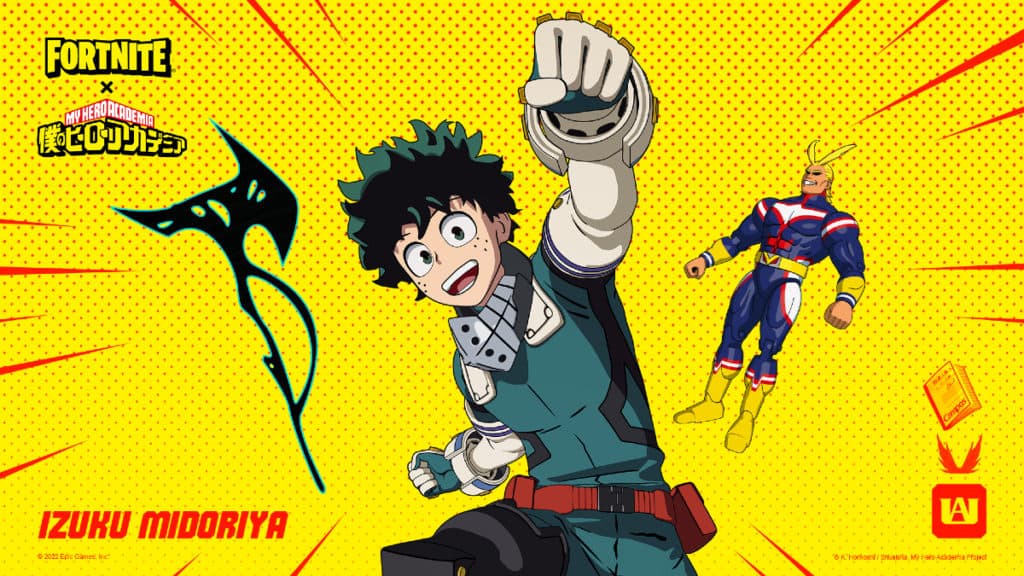 Full Cowl Alternate Style
All Might Collectible Back Bling
Blackwhip Axe Pickaxe
All Might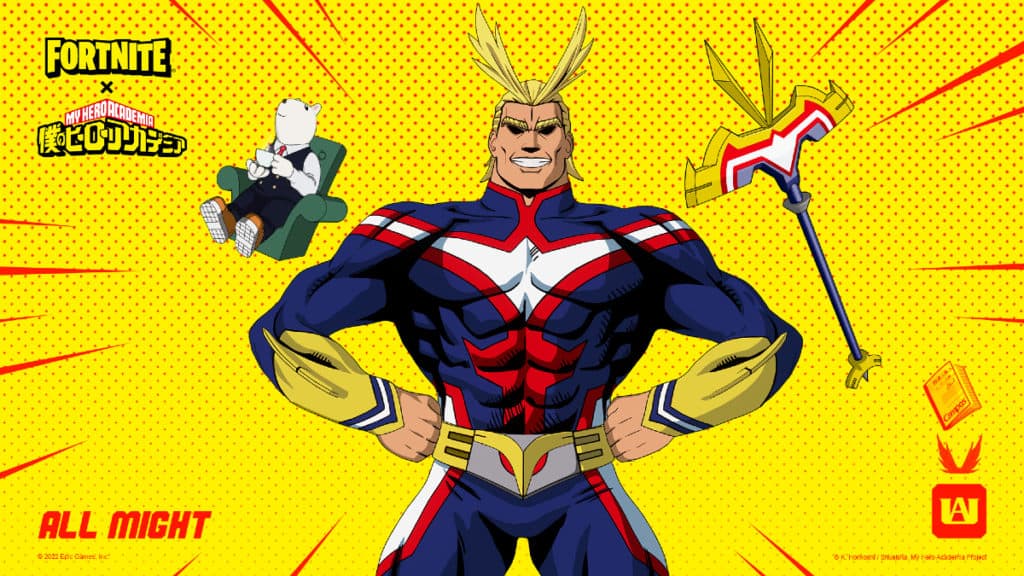 Pro-Hero Alternate Style
Principal Nezu Back Bling
All Smite Pickaxe
Katsuki Bakugo
Hero Alternate Style
Grenade Backpack Back Bling
The Cluster Buster Pickaxe
Ochaco Uraraka
Uravity Booster Back Bling
The Uravity Smasher Pickaxe
Hero Training Gym creative island, quests, & rewards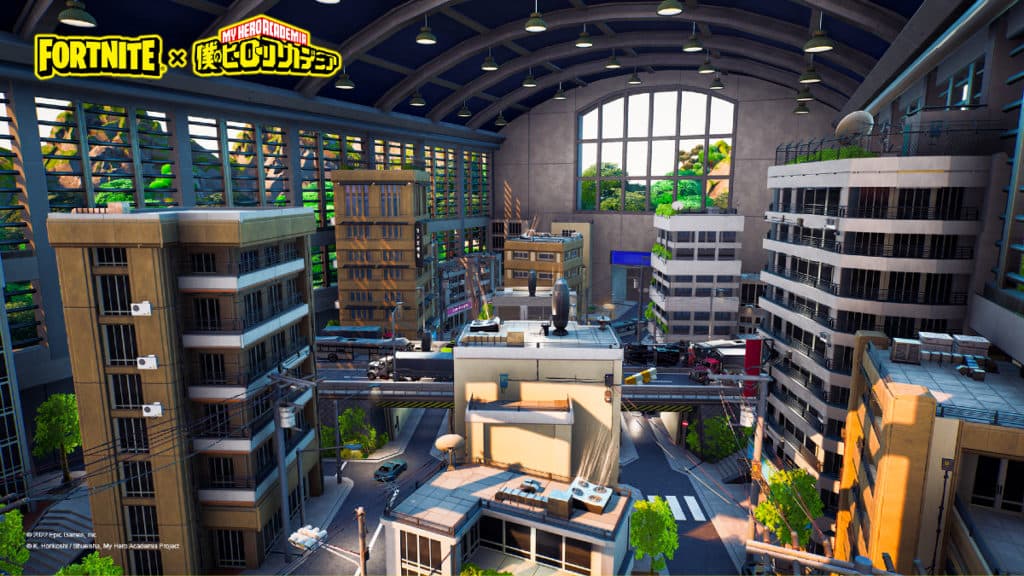 Fortnite x My Hero Academia also features a creative island players can explore to immerse themselves further. The Zen Creative team constructed this Hero Training Gym experience, offering three classes and team vs. team combat.
Those who enter the arena will earn "Rescue Points" by compiling eliminations or capturing Rescue Zones. The scoring works as follows; you gain one point for an elimination and five points for holding a Rescue Zone. The first team to reach 100 points will claim victory.
Additionally, various Hero Training Gym quests are available for players until December 29 at 7 p.m. ET. Completing these challenges will unlock two Sprays, an Emoticon, and Back Bling, themed with Fortnite x My Hero Academia.
Here is a complete list of the quests and rewards:
Assist in Eliminating Opponents on the Hero Training Gym island Quest — unlocks the Deku Spray
Secure Rescue Points Quest — unlocks the PLUS ULTRA Spray
Complete a total of four My Hero Academia Quests to earn the Deku's Glove Emoticon
Complete a total of eight My Hero Academia Quests to earn the UA Cape Back Bling
You can access the Hero Training Gym by inputting island code 6917-7775-5190.
New in-game Fortnite x My Hero Academia gameplay items
You can now find My Hero Academia items in traditional Fortnite Battle Royale and Zero Build. Firstly, we have Deku's Smash—a special weapon that delivers a powerful punch. You can find these in specific Supply Drops and My Hero Academia vending machines.
Speaking of Supply Drops, be on the lookout for All Might versions of the iconic Fortnite crates. These will drop intermittently throughout each match, and it's your best chance to find Deku's Smash.