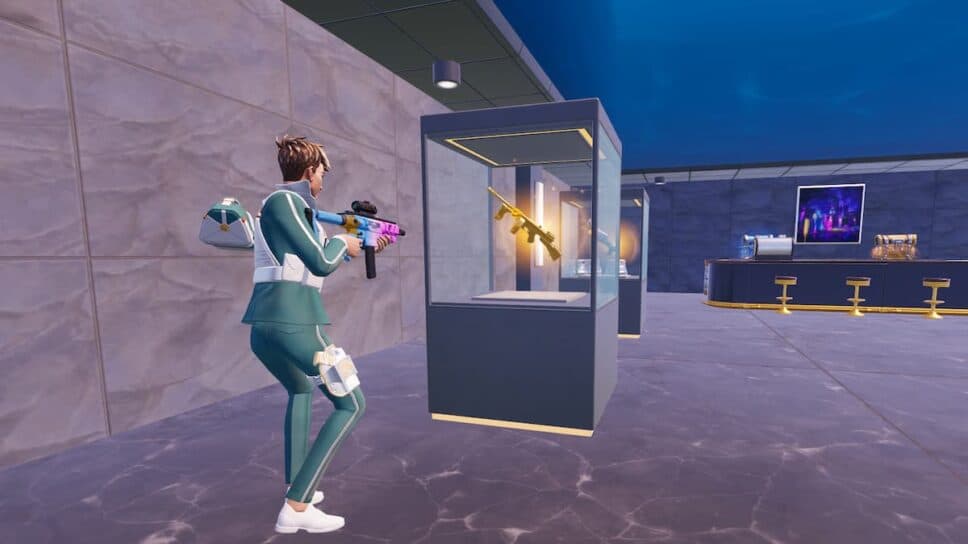 Fortnite weapon leaks for Season 4
Here are three Fortnite weapon leaks coming to the game.
Everyone loves a good Fortnite leak. Luckily, the leakers on Twitter are providing fans with all the insight and news they need to prepare for the future of the Battle Royale. Recently, trusted leaker "Happy Power" leaked on X that a few new weapons were coming to Fortnite later on in Chapter 4, Season 4.
Here are the weapon leaks that are coming later this season to Fortnite.
Fortnite weapon leaks for Chapter 4, Season 4
Fortnite is constantly adding new weapons and items to the game. The game never ceases to surprise players with new unique abilities to fight with. Luckily, because of the online leakers, we have an idea of what new weapons will be coming to the game in the future.
Here are the three most recent weapons leaked by Happy Power on X.
Shield Breaker
The Shield Breaker, which actually has a set release date for September 5, is the newest item leaked to be released in Fortnite. The item does not have a description, but it more than likely will break an opponent's shield.
Supposedly, it will be a grenade-like item that you throw at another player, and it will remove their shield. That means it could do upwards of 100 damage, making it incredibly strong.
Sticky Grenade Launcher
The Sticky Grenade Launcher has no release date, but its name seems pretty self-explanatory. Sticky grenades, which were first released during Chapter 1, were plunger-like grenades that stuck to players when thrown at them.
Now that a Sticky Grenade Launcher is coming to the game, players will be able to spam the grenades onto other competitors.
Toggle Zoom DMR
Assuming that the Toggle Zoom DMR is the same as the past DMRs, the new weapon will have different Zoom levels. Whether or not the weapon will have the same accuracy on each zoom level is unknown, but will probably have two to three different zoom levels to look through.
This will be the third DMR added to the game.
---
Stay tuned to esports.gg for more Fortnite leaks and esports news.