Fortnite's Rainbow Royale 2022 pays tribute to the LGBTQIA+ community with in-game recognition, a new Battle Bus, free rewards, and much more.
Fortnite's annual Rainbow Royale event is back in 2022 for another LGBTQIA+ pride celebration. Last year, Epic Games announced the inaugural Rainbow Royale. The event paid tribute to members of the LGBTQIA+ community. As a result, Epic Games released several cosmetic items, including a loading screen, emote, wrap, and more.
In addition to these exclusive rewards, Epic Games made them completely free via the Fortnite Item Shop. Rainbow Royale 2022 follows a similar pattern. Those who load into Fortnite now will have access to the free rewards. Furthermore, there's a revamped Battle Bus and many other inclusions this time.
Exclusive Rainbow Royale 2021 & 2022 cosmetics are now available
Fortnite players who enter the Item Shop today can unlock several Rainbow Royale 2022 cosmetics for the next few weeks. Those include an emote, emoticon, spray, lobby track, and two loading screens. Also, the Rainbow Royale 2021 cosmetics are available to acquire from the Item Shop completely free.
Here is a look and list of the items that are now unlockable:
The Dip Emote
Every Heart Emoticon
Prismatic Keepsakes Spray
Say It Proud Lobby Track
Mazy and the Echoes Loading Screen
Rainbow Royale 2021 Loading Screen
You might notice a new Battle Bus accompanying this year's Rainbow Royale 2022 celebration. According to Epic Games' blog post, the bus and event represent love, understanding, acceptance, and all of the colors that make up the Fortnite community.
Complete Play Your Way Quests to unlock XP and more items
From now until September 6, you can secure XP and even more cosmetic items via Play Your Way. To do this, you can enter any of the creator games listed below. Once there, feel free to complete any quests to unlock various cosmetic items during Rainbow Royale 2022.
Here is a list of the creator games:
Escape The World Parkour 6831-5416-6480
Monster Wars 4164-3090-6037
Frozst Survival 2228-7588-2382
Go GOATED! Zone Wars 3305-1551-7747
One Shot Gun Game 0345-9115-1287
Rainbow Crossroads 0487-8528-5944
Here is a list and a look at what cosmetic items are unlockable:
Five total Play Your Way Quests completed:
Brite Boarder Style of the Back Board Back Bling
Taco Takeoff Loading Screen
Seven total Play Your Way Quests completed:
Cuddle Kickflip Style of the Back Board Back Bling
The Cuddle Team Loading Screen
Nine total Play Your Way Quests completed:
Goofy Fin Style of the Back Board Back Bling
Above the Clouds Wrap
11 total Play Your Way Quests completed:
Llamasploded Style of the Back Board Back Bling
Kaleido-Crusher Pickaxe
Rainbow Royale artists take over Fortnite Radio on September 8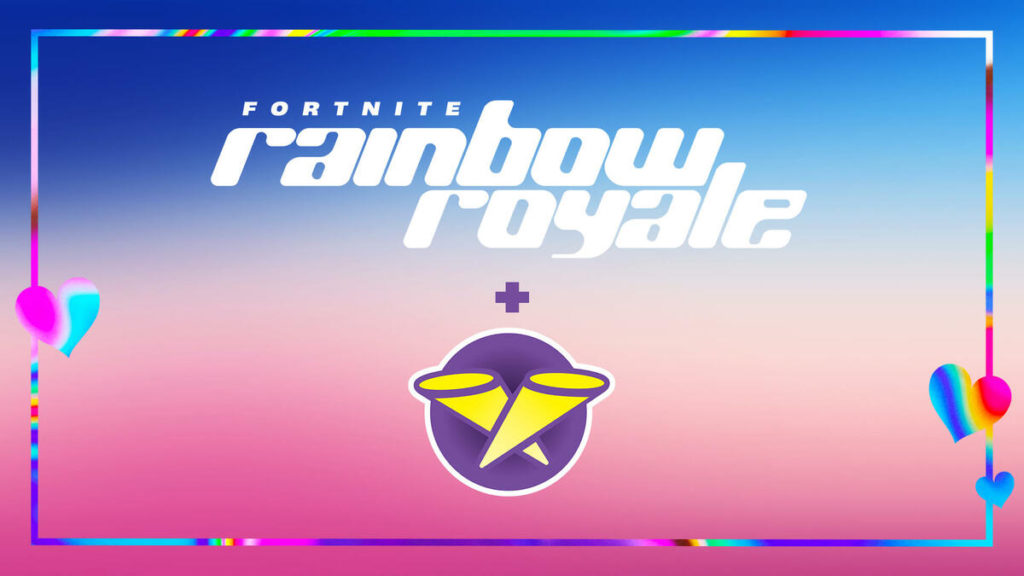 Epic Games partnered with several musical artists from the LGBTQIA+ community for Rainbow Royale 2022. Two star-studded names on the list include Lil Nas X and Lady Gaga.
Here is a complete list of Rainbow Royale 2022 artists due to arrive on Fortnite Radio:
Janelle Monáe
Lil Nas X
Todrick Hall
King Princess
Kim Petras
Lady Gaga
DC Comics superhero Dreamer enters Fortnite ahead of Rainbow Royale 2022
Last but certainly not least, DC Comics character Nia Nal, better known as Dreamer, will soon become a Fortnite outfit. This character appeared in the Supergirl series on The CW network. Furthermore, Dreamer is the first transgender superhero ever depicted on television.
It's believed that Dreamer will arrive in the Fortnite Item Shop on September 8. However, players can compete in the Dreamer Cup on September 6 to unlock the skin early. The Dreamer x Fortnite collaboration is another bonus in Rainbow Royale 2022.
Be sure to check out Fortnite now to experience Rainbow Royale. 
---
Stay tuned to esports.gg for more Fortnite news and updates!