Fortnite meets Forza: New Creative open-world racing map to release soon
It's time to hit the road with Fortnite Creative's brand new open-world racing map.
It is time to put your racing skills to the test. A group of developers recently announced their open-world racing map within Fortnite creative, allowing players to drive on and off-road in the new 4 km sized map.
Here is everything you need to know about Fortnite Creative's new open-world racing map.
Open-World racing map to release in Fortnite Creative
It seems like Fortnite is capable of doing just about anything these days. With the power of Unreal Engine supporting the new Creative 2.0, developers have been able to create their very own games within the Fortnite realm.
From the recreations of old Fortnite maps to brand-new games, Creative 2.0 has changed the gaming world with its endless possibilities.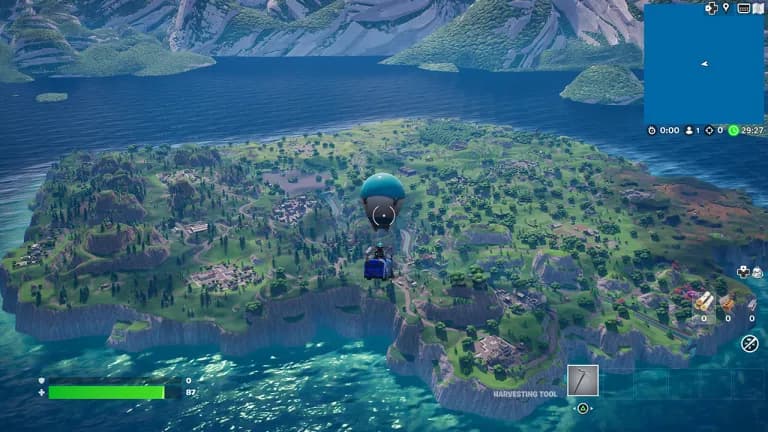 Fortnite OG Map Creative 2.0 via Downtime Bros
But who would ever have thought you could play a racing game in Fortnite?
Creator BluDrive announced on Twitter today that his new open-world racing map would be available in Creative soon.
While we do not know all the specifics or a release date yet, BluDrive did share some of the unique features this new map will pertain.
Known features of the open-world Fortnite racing map
As of now, there are only a few aspects of the soon-to-release open-world Fortnite racing map that we know; but they definitely push the excitement.
Here are the few features that BluDrive mentioned would be in the game on Twitter:
4 km open-world
Huge road network
Bridges and Tunnels
Several NEW POIs
Variety of vehicles
The possibilities are endless with this new racing map and will allow players to explore a whole new world of Fortnite.
Whether you are a fan of the Battle Royale or not, the future prospects yet to be known in Fortnite are incredibly exciting. So, what are you hoping to see come to Fortnite's Creative 2.0?