The 2022 Fortnite Invitational has come to an end, and the victor has been crowned. Here is a recap of all the action day two had to offer.
Fortnite's official 2022 Invitational has come to an end, and along with that is the hype and excitement it brought with it. The best players from around the world got together in one place to see who would be crowned Fortnite's champions.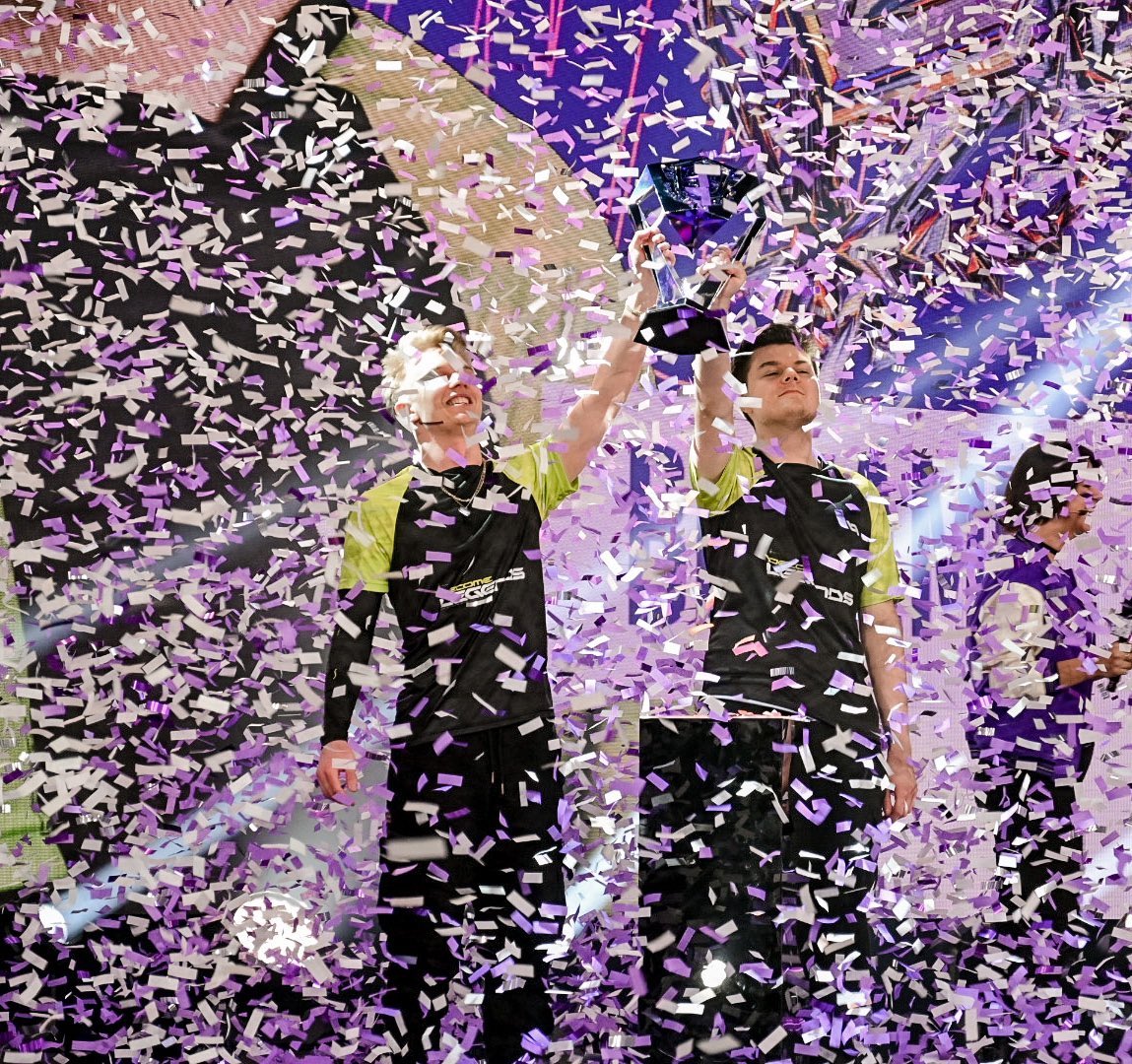 A weekend to remember, brought by thousands of excited fans. Here is our recap of day two of the Fortnite Invitational.
The day started off hot with Veno and Queasy in first for the Fortnite Invitational
Going into day two, Europe's finest, Veno and Queasy, had their grip on first place. With six games already played the day before, the duo knew they had an easy road ahead of them.
Or so they thought.
With multiple teams looking to drop them out of first, it was a rocky trail ahead of them. Although this was expected, Veno and Queasy made sure to keep themselves ahead of the game as much as they could.
It would seem another Europe team wanted the claim for the best Fortnite players in the world. Kami and Setty had their eyes set on the trophy, and nothing was stopping them from claiming ownership.
With a total of four victory royales throughout the weekend, these two competitors showed up ready to represent. After grabbing the lead towards the beginning of day two, the duo made it clear they were not slowing down.
A dull moment was never seen throughout the Fortnite Invitational's finals
Behind first and second place were the North American boys, Cold and Cented. A duo that has proven themselves time and time again as two of the best players in their region, make sure to put up a fight against the Europe boys.
While holding themselves in third place for the majority of the day, Cented and Cold's battle never gave up. The two put up a fight that very few other players can say the same for.
After achieving a victory royale on day one, the team held momentum that set them apart from others during day two.
Going into the final game, Cold and Cented had a chance to potentially put themselves in second, with first having too high of a lead. Unfortunately, they were not able to take that position but still walked away with a third place.
Veno and Queasy made the move of the century, but unfortunately, it did not go in their favor
Going into the final game, Veno and Queasy were just 12 points behind first place. They knew that if they wanted to certify themselves as FNCS winners, they would have to make sure first place doesn't even have a game.
The game plan that came to mind for the two was to land in first place and defeat them off spawn. This plan had a high risk, but a heavy reward.
With Queasy and Setty going down, a historic 1v1 ensued.
Veno vs. Kami: The greatest fight in Fortnite history.
Veno tried to hold his ground, but his second shotgun shot missed his target, making Kami the fight victor.
The crowd exploded. No one could believe what just took place. This was a fight for $200,000 USD.
Every moment had been leading up to this, Veno and Queasy tried to make a play that would cement them as world champions. Although they may not have been victorious, their courage has not gone unnoticed by the Fortnite community.
The Invitational was a success! Hopefully, 2023 means more events
With the Fortnite Invitational being a sold-out event, we can only hope that 2023 will bring more in-person tournaments. The energy, the passion, and everything else that took place here this weekend was like no other.
LAN events are truly magical, and ensuring their future within the Fortnite space is what will truly help this game prosper for years to come.