Shimmerdusk arrives September 30!
Fortnite Crew is kicking it up a notch for the October 2023 release, including the Shimmerdusk skin and the new Fortnite Crew Legacy Styles. The latter is an added incentive to members who subscribe for multiple months.
There's a lot to unpack here, so here's a complete breakdown of what to expect when the Fortnite Crew October 2023 set goes live in just a few days.
Fortnite Crew October 2023: Shimmerdusk release date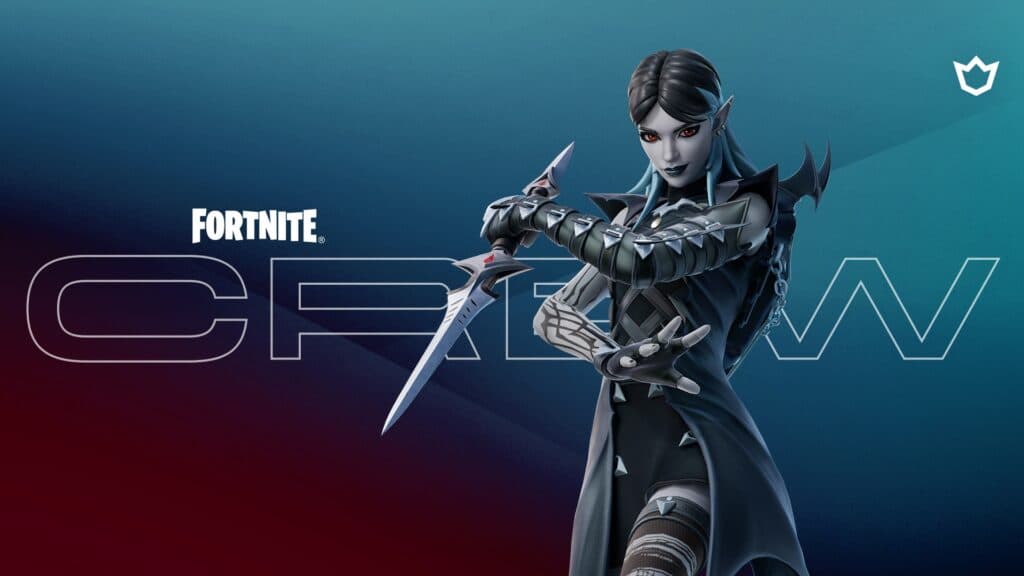 Image Credit: Epic Games
Epic Games confirmed that Shimmerdusk would be the next Fortnite Crew outfit on September 26. She has a Gothic warrior look with various unlockable styles, including a Back Bling, Pickaxe, and Loading Screen. The alternate costumes are part of the newly introduced Fortnite Crew Legacy Styles, which we will cover shortly.
Shimmerdusk is set to arrive on September 30 at 8 p.m. EST and will be available throughout October.
Here's a look at all cosmetics in the Fortnite Crew October 2023 collection per iFireMonkey:
Shimmerdusk Outfit
Gothic Gearpack Back Bling
Huntress' Duskblade
Fae Infiltrator Loading Screen
Fortnite Crew Legacy Styles Explained
Image Credit: Epic Games
The newly-implemented Legacy Styles are joining Shimmerdusk in the Fortnite Crew October 2023 set. Beginning next month, Crew members who remain subscribed for the ensuing months will unlock an additional Shimmerdusk alternate style.
There are five styles, meaning you must be a subscriber until March to obtain all of them. Here is the look and name of each alternate style per ShiinaBR: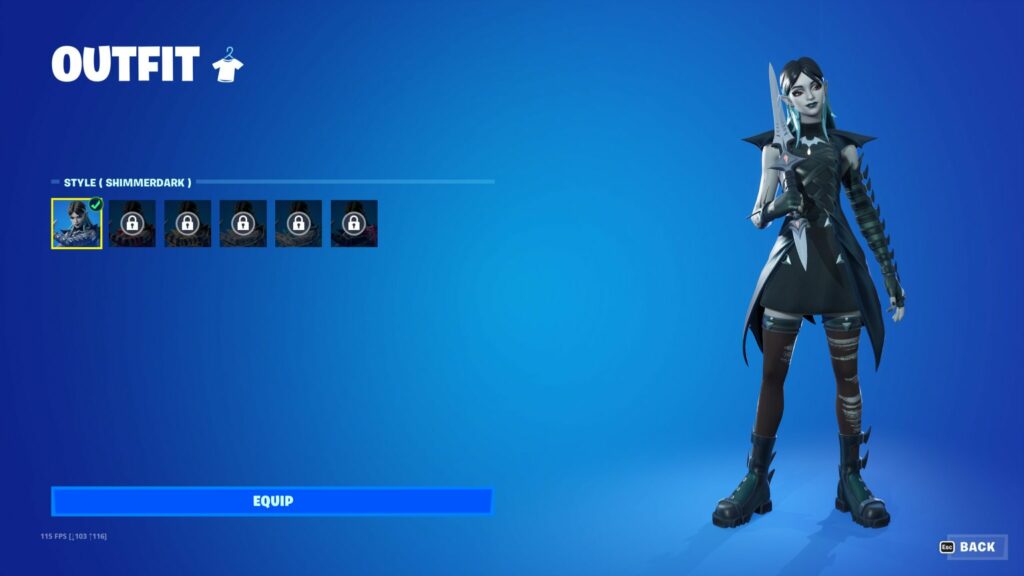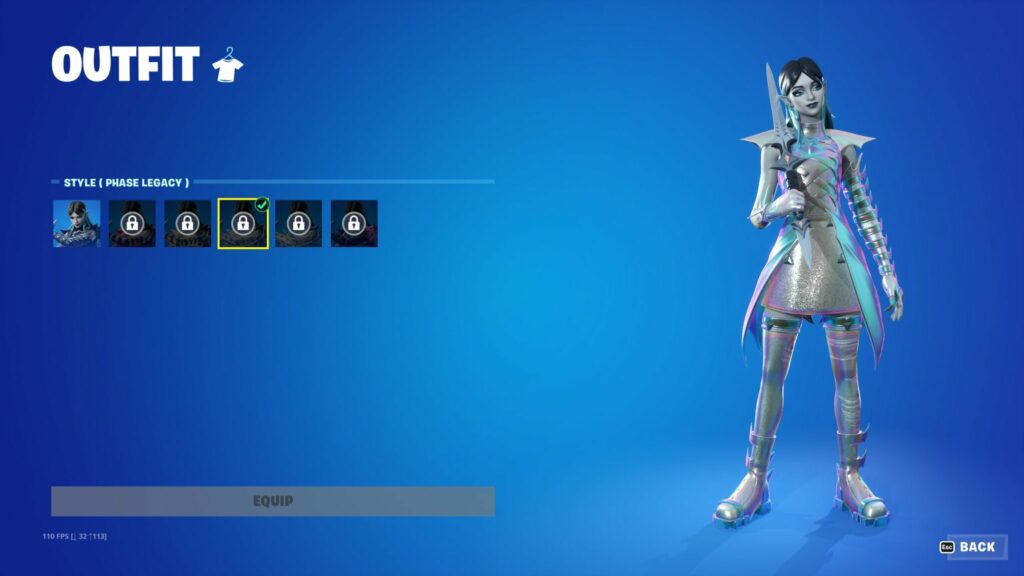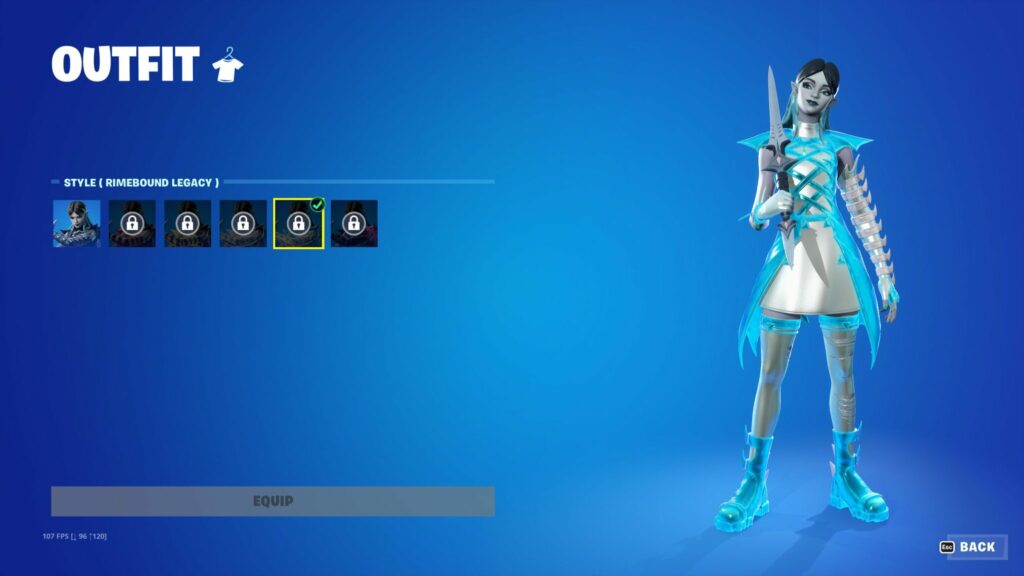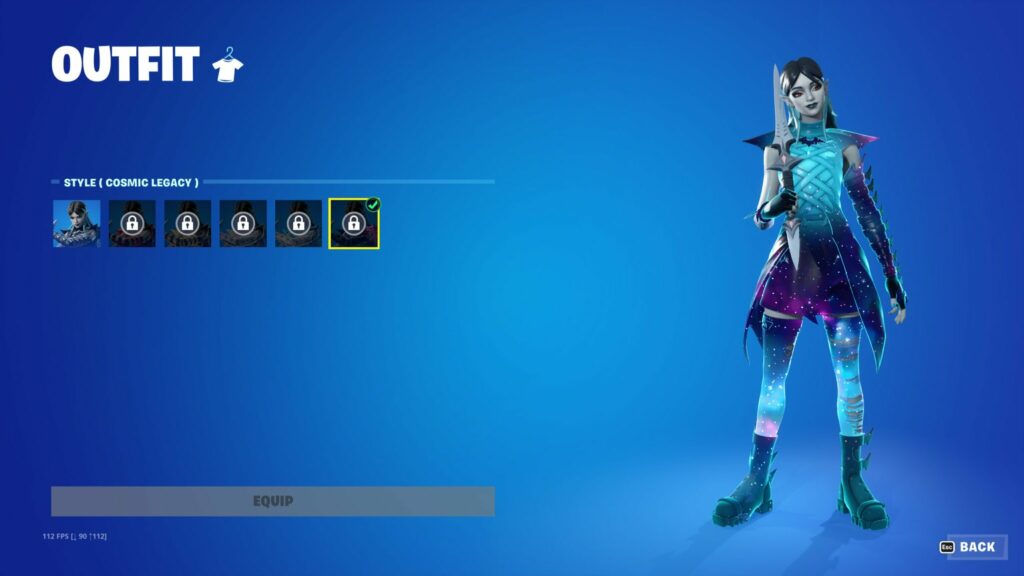 A Legacy Style specific to the Crew Pack
Auric
Phase
Rimebound
Cosmic
What is Fortnite Crew?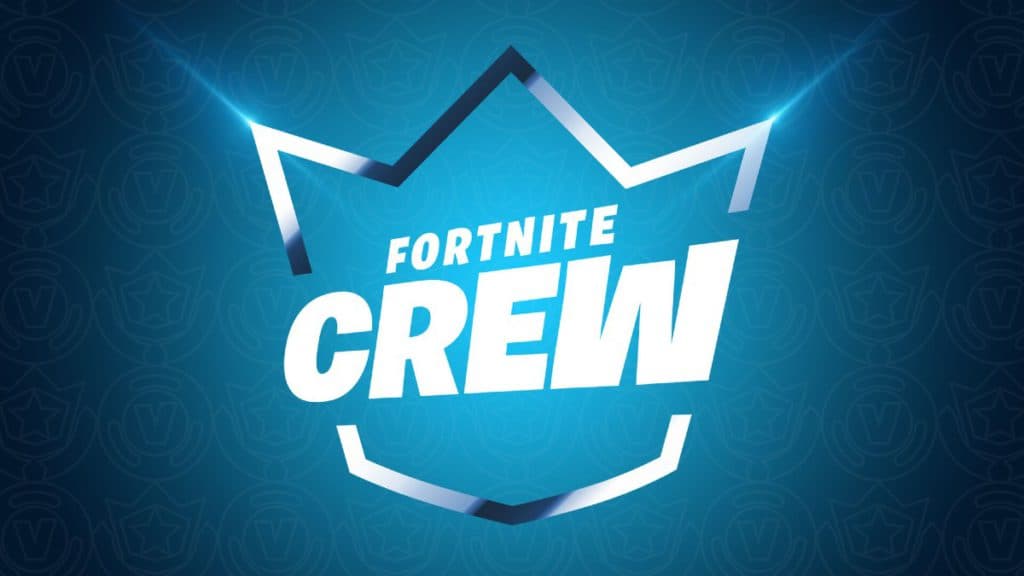 Fortnite Crew is a monthly subscription service available to players. Those who enroll receive various perks, including the seasonal Battle Pass, 1,000 V-Bucks, and an exclusive monthly skin set that will likely never return to Fortnite again.
This service costs $11.99 USD per month and requires no commitment from subscribers. If you're interested, visit Fortnite's website for more information. Also, check out this article, where we review the service and determine whether it is worth the price tag.