Red Claw joins the Fortnite Crew subscription service for October 2022. Learn what is included and how you can acquire the bundle.
Epic Games revealed the latest entry into the Fortnite Crew collection this morning. This subscription service began in 2020 and has since welcomed many unique characters. Some noteworthy additions include Marvel's Loki Laufeyson and Wolverine Zero, DC Comics' Green Arrow, and alternate versions of Fortnite outfits such as Snow Stealth Slone. For October 2022, the Fortnite Crew features Red Claw–a mysterious masked warrior.
Here's everything you need to know about Red Claw an how to unlock the new Crew bundle.
Fortnite Crew October 2022: What's included in the Red Claw bundle
Red Claw joins Fortnite Crew with an alternate style, a pickaxe, back bling, wrap, loading screen, and two instrumental lobby tracks. Furthermore, subscribers will receive the usual Chapter 3 Season 4 Battle Pass and 1,000 V-Bucks. It's quite a robust offering compared to what Epic Games typically includes in the monthly Fortnite Crew bundle. 
Here is what you'll receive on September 30, 2022, when the Fortnite Crew service renews for October:
Fortnite Crew October 2022 bundle
Black Fang Back Bling
Red's Rippers Pickaxe
Shredded Red Wrap
Never Take Me Alive Loading Screen
Dark Nights/Red Lights Lobby Track
Dark & Red Instrumental Lobby Track
How to subscribe to Fortnite's monthly service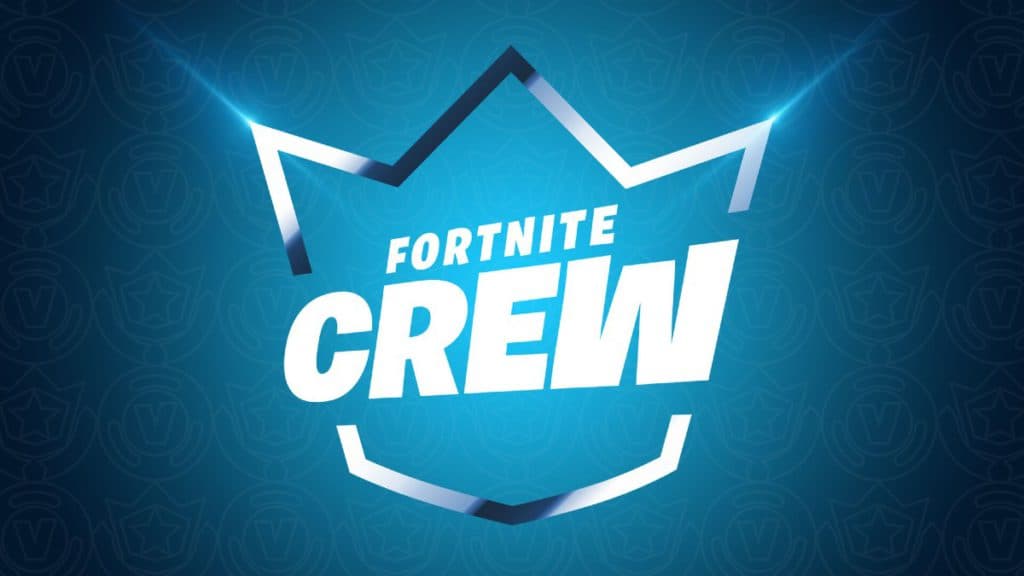 Fortnite Crew logo
Those looking to jump aboard the Fortnite Crew train should head to Fortnite's website. Upon arriving, you'll find a list of FAQs regarding the service and how you can enlist. Prospective Fortnite Crew members can expect to spend $11.99 per month. Also, you can cancel the subscription anytime and rejoin when another outfit surfaces that you'd like to acquire. 
New subscribers who sign up before September 30 will receive the Loveless bundle–a female version of the popular Wildcard character. Lastly, it's worth mentioning that Epic Games occasionally shuffles the offerings in the Fortnite Crew pack. So, you may want to keep an eye on Fortnite's social media accounts if the developers add more incentives to Fortnite Crew.